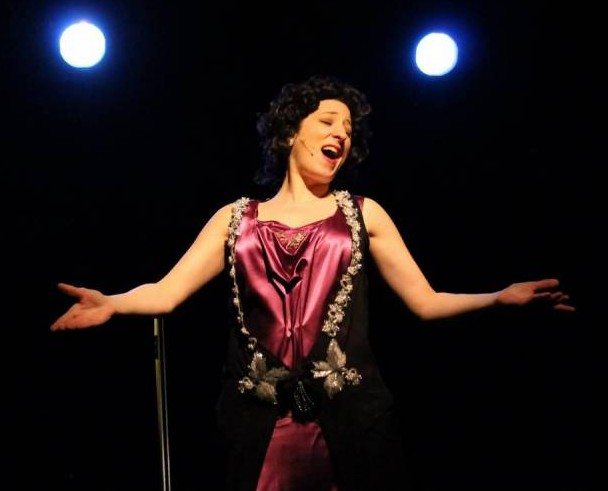 For a decade Kimberly Faye Greenberg has been channeling the spirit and music of the great comedy icon Fanny Brice. With two successful recordings and three separate productions based on Brice's life to her credit, it is easy to see how Greenberg is quickly becoming America's Fanny Brice go-to-gal.
On February 12, at 7pm, Greenberg brings her Fanny Brice in a one woman cabaret Fabulous Fanny: The Songs and Stories of Fanny Brice to 54 Below, Broadway's Supper Club. Kim recently took a few minutes out of her rehearsal to chat with StageBuddy and share her insights about Fanny and a bit of a sneak peek her show.
Kim, thank you for chatting with us today. For those that don't know Fanny Brice can you tell us who she was and why she is an important figure in the history of American theater?

Fanny Brice is a legendary Jewish comedienne, Ziegfeld Follies star, recording artist, film actor and voice of "Baby Snooks" on the radio for 25 years. And, of course, the inspiration for the musical Funny Girl.
As part of the Ziegfeld Follies in the 1920s, Fanny Brice is part of the backbone of the development of American musical theater. Her music, "My Man", "Second Hand Rose", "Rose of Washington Square", and so many more became classics in the American Songbook.
Also, she was the highest paid female artist of her time and paved the way for so many future female comedians/torch singers. She was the FIRST!!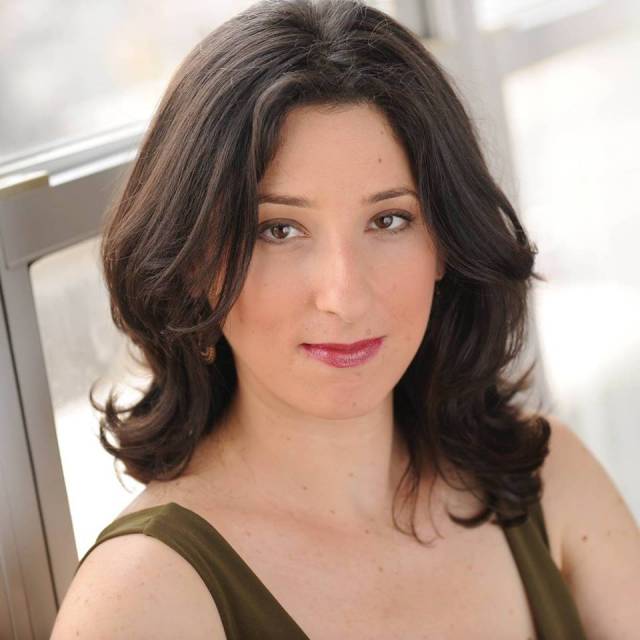 and radio shows. Luckily I had the resources of the New York Public Library and the Paley Center. Both have so much material that isn't accessible anywhere else. I researched her for about 7 years before I actually played her. As the saying goes "if you build it, they will come" and they did.
What is it about Fanny Brice that inspires and connects to you personally?
In order to play her truthfully I had to find the qualities that existed in her and then find them in me so that I can bring them to the surface truthfully, both emotionally and physically. Interestingly, the more I embody her in front of an audience, the more those qualities come out in me. Playing her has helped me to find myself in a way. She has shown me how to be confident, how to speak the truth and be bold and brassy as a performer.
Are there any surprises you discovered in your research about Fanny Brice that the general public might enjoy knowing?

It's not particularly well known that she was married three times! If you know about Fanny Brice you may know about her 2nd marriage to Julius W. "Nicky" Arnstein because it was a major part of the film and musical Funny Girl. Nicky Arnstein was one of the most famous con artists of his time having successfully stolen millions of dollars worth of Wall Street bonds in the biggest heist in Wall Street history.
Her third husband, Billy Rose, wrote many of the songs Fanny sang. They were married for a few years until he left her for the swimming star Eleanor Holm. This relationship was dramatized in the movie Funny Lady.
Now who was her first husband you make ask? His name was Frank Wright. He was a barber and the marriage lasted 3 days.
Have you performed Funny Girl?
Ironically enough, no, but this is the third version of a Fanny Brice oriented show that I have done including One Night With Fanny Brice (Off-Broadway), Ghostlight (a Broadway bound musical currently in development). I also have 2 successful CD's of Fanny Brice's music that can be found on all the major music/streaming sites. Playing Fanny in Funny Girl would be icing on the cake. It just hasn't worked out yet.