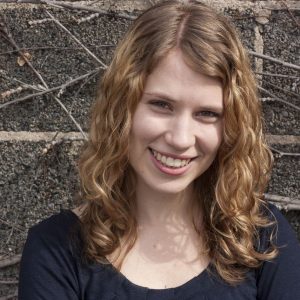 Detroit, NY, a ten minute play festival featuring works written by Detroit writers, opens on June 19 at New York's 4th Street Theater. The objective of the festival, presented by The Dirty Blondes, is to bring the story of Detroit to New York City through the words of the people who are actually living it. Each of these plays will be an attempt to answer the question, "What is Detroit? or "What is it like to live in Detroit now?"
StageBuddy caught up with co-producer Elizabeth Sarkady, who shared her thoughts on putting the festival together, "ruin porn," and how the festival can help the city of Detroit.
StageBuddy: What are some of the topics explored through the plays?
Elizabeth Sarkady: We cover a lot in just seven plays: A story from the viewpoint of a lifetime Detroiter on how "Devil's Night" (the night before Halloween) was way more than toilet papering your neighbor's house. A look from the viewpoint of a group of European outsiders obsessed with the concept of "ruin porn" that's so rampant in Detroit. And there's a viewpoint of the sensationalist news anchors that we've all come to know.
 SB: What has been the most exciting element in putting this festival together?
ES: This entire festival has been exciting, stressful, inspiring, and exhausting. The most exciting part has been seeing both Michigan and New York artists coming together to compare stories. When the three of us were reading all of the submitted plays, we got to a play about tourists coming to Detroit purely to take pictures of the ruins of Detroit. We all enjoyed the play, but while we were working through it, Ashley made a comment about how it was a cool look as to what the future of Detroit might be. Since Darren and I are from Michigan, we've heard about tourists visiting Detroit for the pictures for quite awhile, but Ashley is from New Jersey and had no idea. It was one of those moments that reminded us why this festival feels so important. There are so many stories to tell. I wish we had time to tell more!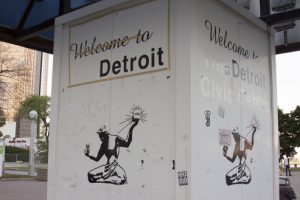 SB: What else can audiences expect in the evening of short plays?
ES: A lot! The plays just by themselves are entertaining and thought provoking, but you can't have a festival about Detroit without some music! To tie the whole evening of plays together, we'll have some musical interludes that will give the audience some background to Detroit and keep everyone's energy up throughout the whole evening. We hope that by the end, everyone will be singing on the way to the bar to share their own stories of Detroit with us.
SB: How does this festival help the city of Detroit?
ES: It is an opportunity for New York theater goers to think outside of themselves and hear stories they just aren't hearing firsthand. The most important part of the mission of DETROIT, NY is to give Detroit artists the opportunity to speak for themselves. We should all be talking about Detroit, and when we do, we should keep in mind the people and the artists that continue to call Detroit home.