Interview: Albee Veteran Kathleen Butler Directs the Refreshing New Farce "Delirium's Daughters"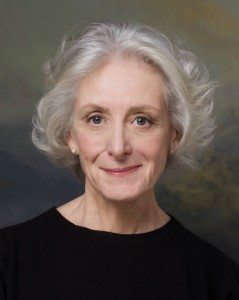 In Delirium's Daughters, a world premiere from the award-winning filmmaker and playwright Nicholas Korn, a father believes that his deceased wife has forbidden his three daughters to marry -- until one suitor plays a series plays a series of tricks to make him see reason.  The play, which draws on elements of commedia dell'arte and magic realism, will play a limited run at the Studio Theater on Theater Row from February 26.  We spoke with director Kathleen Butler (who originated roles in Edward Albee's Three Tall Women, Marriage Play and Occupant) to learn more.
What was your in​i​tial impression after reading Delirium's Daughters?
The first thing that struck me was that Nicholas Korn had taken an idea from commedia and beautifully written a piece that is wonderfully funny and at the same time so touching. It is just very appealing and speaks to universal themes that are so relevant for today's audience.
How does magical realism play in this new farce?
The playwright uses wonderful images and sounds to serve the plot, paints pictures with words and strange (but usually very funny) things happen. Very real but then again most extraordinary.
Why is this play perfect for your audience?
Have you looked around as to what is going on in our world? This play is such a welcome escape from all that. For 70 minutes an audience of any age is transported to a time and place with eight characters who will take them on a wild, silly and funny ride that will make them glad they came out to the party.
You have had a rich career as an actor, including originating roles in three plays be Edward Albee. What tools do you take from your work as an actor when you direct?
I think my biggest advantage as an actor/director is that I understand how actors work and and what they go through. The crossover is a matter of trusting my instincts, keeping an open mind, serving the playwright's work by honoring the text and making sure his words are lifted off the page and given life.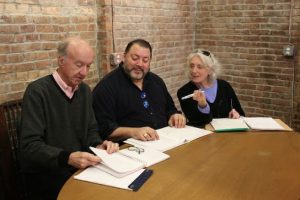 What's the biggest challenge for an artist over 55 and how are you overcoming it?
The biggest challenge for any artist working in theatre,​ ​no matter what age, is always finding work. I do think, however, that for many theatre artists ove​r​ 55, the challenge seems to be even greater in that youth is suspicious of age and most people doing the writing, producing, directing and hiring are younger. In the UK, they cherish their older talents...not here (hence all the rich cosmetic surgeons). I have been fortunate to have work, and as a partner in Triumvirate Artists which is dedicated to using this tremendous pool of talent, we are striving to overcome age-related unemployment.