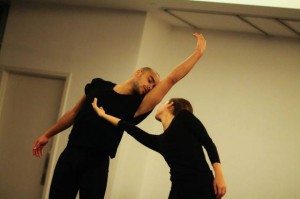 Originally conceived by visual artist Brian Michael Reed, A Matter Of Heart is a performance-based installation that combines elements of nature, art, dance, and music. In January 2015, Reed commissioned ZEST COLLECTIVE Contemporary Performance Art's Artistic Director Gentry Isaiah George to create an enhanced and redesigned exhibition performance to showcase the work's continued growth and development as a collaborative art experience.  February 21, 2015 at The Alchemical Theater Laboratory, audiences get to experience the merging of phrases choreographed in silence put to an improvised sound score.  We spoke with George about the process, his expectations and the meaning behind the title A Matter Of Heart.
What stands out the most to you about Brian Michael Reed's work and what inspired the collaboration?
I am always looking for innovative ways to share with my Dance Artists and audience members the historical identities of some of the world's most influential artists whilst also creating an abstracted narrative of inspired ideas. Brian's work afforded me this brilliant opportunity.
The installation highlights several wooden sculptures created by Reed - each ranging in size with its own visual impact relying on both ancient and contemporary design.
For me, the aim of this collaborative exploration is the enlargement of the universe of human discourse. A Matter Of Heart is a work defined by the combined intellectual efforts that accompanied its deliberate progression.
I am mostly interested in the power of imagination to bring us into contact with myth and the lives of strangers as each new interaction (taking place onstage, off-stage and in the audience) symbolizes transient examples of human behavior. It is thus that I've created a dance about violence, about identity, about lust, beauty, creation, urbanization, ethnicity and humanity and have one evening whereby I can present this study to my community.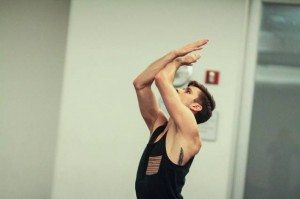 How do you begin devising in silence?
While I was a student at The Juilliard School I was introduced to the works and creative ideas of Merce Cunningham. His use of "chance operations" were unsettling to me and roused my very own pursuit of new and documented possibilities.
Often, I like creating work in silence because it affords me unlimited rhythmic possibilities. The addition of music then becomes a creative feast. I am excited to see how my dancers respond to an improvised sound score and how it will enhance or affect their movement and interpretive sensibilities.
The creation of this work was not inspired by a previously formed idea - rather the development is a combination of fragmented possibilities that were in search of a whole.
In addition to choreographing and arranging the ballet I solicited help from ZEST's founding members Tyler Brown and Shuaib Dee Elhassan who created phrases that have been developed and included in the work. To me it was vital to include influences from ZEST's founding members as we are steadily developing our company's aesthetic, as well our use of movement, dynamics and symbolic representations.
What do you expect come the night of the performance?
Life is all about chance and foreign possibilities. A Matter Of Heart allowed me to tell an abstract narrative inspired by my own feelings of love and sacred traditions. It presented me with an open canvas to create and reflect as vividly and as unfinished as my daily dreams.
Rudolf Nureyev once said, "Our roots are our work. Work is sacred." This work is the culmination of two months of study. There is merely sustained discovery. It is less in what is to be expected than what my audiences are witness to - and that is the continued discovery of culture and the cooperative art of dance-making.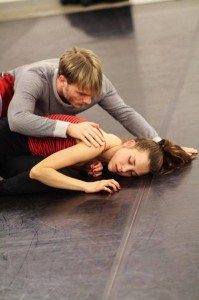 Other than the showcase of beautiful movement literature created with beautiful dancers I have no expectations. I'm sure many blissful moments will be shared throughout the evening and that is well enough.
Why is the piece called A Matter Of Heart?
Brian Michael Reed said to me, "There is love in abuse, there is love in violence." A Matter Of Heart explores the creation myth and all feelings contained in concepts of love. We are researching elements of nature and sharing with our community to further illuminate the lives of our audience.
It is likely that my dancers are the unseen spirits that Brian's sculptures attract. Our organic collaboration inspires a deep physical and spiritual embrace of human life, love and experience.