You might have read playwright Ean Miles Kessler's short play Brotherly Love in Shorter, Faster Funnier published by Vintage Books or Funny Valentine from the Plays for Two compilation.  Maybe you saw King's River or Beautiful Hands.  All in all, he's a playwright who's not afraid to share his work, and we asked him to tell us the top 5 Reasons why we should watch Devil Lay Me Down, part of the Dream Up Festival at Theater For the New City.  Here's what Kessler had to say...
On actor Stephen D'Ambrose, winner of the McKnight Foundation Artist Fellowship...
Stephen D'Ambrose is a 40 year stage veteran, and is one of the stars of Devil.  We're thrilled to have him with us, and he lights up the stage.  Winner of the McKnight Foundation Artist Fellowship, his work includes the Broadway National tour of Tracy Letts' acclaimed August: Osage County.  Film credits include Sweet Land, Factotem, and A Christmas Carol, among others.  Stephen's a hell of a guy, and you're going to want to see him tear up the stage in this one.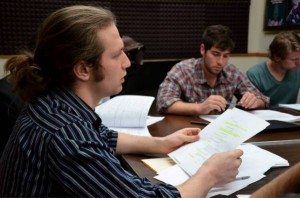 On the project's development...

Devil Lay Me Down began as a small through-line in the much larger play King's River, which premiered in NY in 2012.  For the last two years, I have been shaping and crafting the piece into a full length play, and it is finally able to stand on it's own.  It's been a tremendous journey, and this is the first few steps for this new piece--you're not going to want to miss it!
On The Flea Theater's Resident Director, David Delaney...
Up-and-coming director David Delaney has been at the helm of this project since it's very inception, and he has taken the steering wheel now with this full production.  It's a vicious, monster of a piece, and you're not going to want to miss the ferocious work that's being done by one of Off-Off Broadway's rising stars.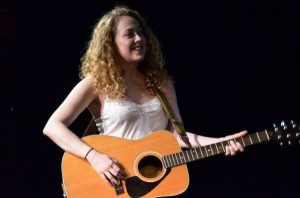 On Sam Shepard and Devil's roots in the American West...

Devil Lay Me Down has always -- at its heart -- been a brutal love story, and love song to the American West.  It's steeped in the mythology of fathers and sons and the bloody history of America; for those reasons, the work of Sam Shepard has always been a huge influence on this piece.  We're honored and thrilled to be bringing this play to this theater, where Shepard's groundbreaking Buried Child first premiered.  We hope to carry on the legacy of great theater in this great space!
On the play's most shocking scene...

The breaking point of the play is sure to jolt people, and we know our audiences will be talking about it, long after the show closes.  A play that's not appropriate for kids, and not something to bring Grandma to (unless you have a really fucking wild Grandma), this play deals with all of the savagery that can be found in the human animal.  You're not going to want to miss this one.