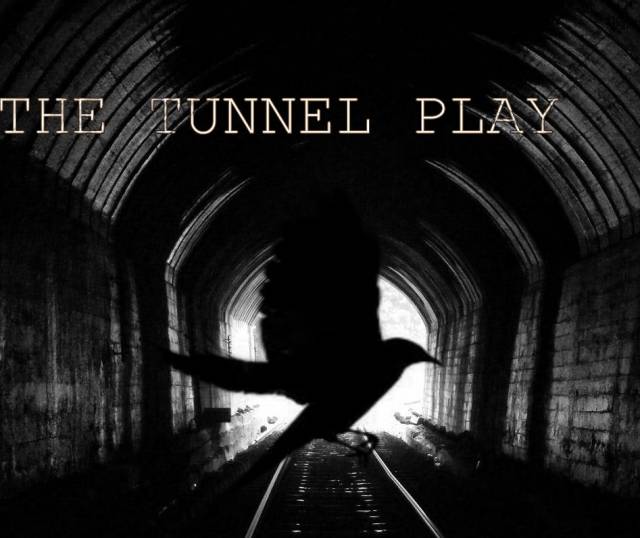 We love FringeNYC shows because they bring us something authentic and beautiful, giving voice to everyday communities and providing a platform for many independent theater companies to thrive and make a stand.  This week, we took a look at the world premiere of The Tunnel Play.  Produced by The Dirty Blondes, written by Artistic Director and playwright Ashley J. Jacobson, and directed by Courtney Self Laine, it's "A new urban myth explores what it means to make dollars, have things, and live a valuable life." Here are StageBuddy's top three reasons to make it to the Kraine Theater before their last performance.
1. #TheDirtyBlondes
These women are on a mission to develop beautiful and subversive new works dedicated to creativity and collaboration founded in -- you guessed it -- Brooklyn. Winners of Outstanding Lighting, Outstanding Direction, and Outstanding Production of a New Play (Planet Connections Theater Festivity 2012), duo Ashley J. Jacobson and Elizabeth Sarkady have been praised for their tenacity in fostering a community of diverse artists.  We're just happy they continue surprising us with their productions.  Transplants of the motor city, Jacobson and Sarkady recently brought the voices of Detroit to New York City in Detroit, NY.  (Read our interview with Sarkady here.)
2. #Content
Set in the present day where many struggles for inequality are overlooked on account of misrepresentations and an overwhelming lack of care, The Tunnel Play helps shift perspective and awareness.  The play is about two women who live in a subway, the pending storm of the century and the collision of everyman Collin.  Jacobson shrewdly comments on the values we place on life through the emotion portrayed in this production.
3. #ProductionTeam
It's quite easy to gauge success based on how many seats are filled in the house or how much a show spends on lights, sound, and other areas of production.  When finances don't play a main part in your production, the ingenuity and craft of those involved bring your show to the next level. Courtney Self Laine is a true blessing to work with, a talented woman who trusts her abilities and effortlessly guides.  A beautifully constructed F train is the set for the show where the actors on stage (Laura Bogdanski, Chelsea Wolocko, Ryan Guess, Dondrie Burnham, and Brett Epstein) perform tremendously with their bodies and voice. This team really knocks a punch in this year's Fringe competition.
For more on FringeNYC shows, click here.