Interview: American Lyric Theater Founder Lawrence Edelson Is Keeping Opera Alive and Kicking in the 21st Century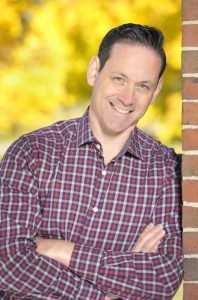 Lawrence Edelson, founder and producing artistic director of American Lyric Theater (ALT) wears many hats in the opera world and beyond.  For the past nine years, ALT's Composer Librettist Development Program (CLDP) has been a vital and important part of nurturing new contemporary opera from ideas to productions throughout the country.  Under the guidance and tutelage of prominent opera professionals, emerging composers and librettists hone their craft, collaborate and develop new work in an encouraging and challenging environment.  Successful alumni from the CLDP have made major contributions to contemporary opera throughout the country with productions at such prestigious places as New York's Prototype Festival, Chicago Lyric Opera, Houston Grand Opera, Opera Philadelphia and the Metropolitan Opera.
Some of the alumni will be presenting excerpts from their newest works on February 7 in Vol. 2 of American Lyric Theater's acclaimed series ALT Alumni: Composers and Librettists in Concert, featuring an exclusive preview of Missy Mazzoli and Royce Vavrek's Breaking the Waves, a new operatic adaptation of Lars von Trier's award winning 1996 film.  Other concert selections include The Poe Project, comprised of two one-acts inspired by Edgar Allen Poe's stories, Daughters of the Bloody Duke, a dark comedy by Jake Runestad and David Johnston, and excerpts from The Property, a klezmer-infused tale of post-WWII redemption by composer Wlad Marhulets and librettist Stephanie Fleischmann.
Another hat worn by Mr. Edelson is being Artistic Director of Opera Saratoga.  He recently spoke with me via phone from Saratoga Springs, New York about his unique contribution to the development of new opera.  His answers were spirited and passionate -- exactly the right combination for a 21st-century opera maverick!
What was the particular spark of inspiration or impetus for creating American Lyric Theater? 
It's a good story actually. I found myself very interested in contemporary opera and wondered why a lot of what I was seeing wasn't great.  (Laughs) Even 15, 20 years ago there was quite a lot that was happening in new opera, certainly not as much as what is happening now, but new operas were being done.  I thought of starting a company dedicated to the production of new opera.  The more I looked into what was really happening in the field, it struck me that it wasn't that there was a shortage of companies producing new work, but there was something missing, there was an opportunity missing for composers and librettists.
This actually came out of a conversation with composer/librettist Mark Adamo in 2003.  I was working with Mark's production of Little Women and we were having drinks and got into a discussion about the fact that there are so many young artist programs for emerging singers; basically every opera company has some kind of program to mentor the next generation of singers.  But there was nothing on the same scale for people who wanted to write opera.  There were a couple of programs for writing for the voice or opportunities to workshop pieces that people had been developing independently.  But nothing that had been as thoughtfully structured and had the dedicated resources that were readily available for singers.  Part of this is because young artist programs for singers not only have an important educational mission but frankly they support the bottom line….they provide low cost labor. (Laughs)  Young artists are put in supporting roles and in summer festivals are used in the chorus. There is this dual benefit in having a young artist program for singers, whereas an emerging artist program for composers and librettists doesn't have this immediate payoff for an opera company.  So I think that is one reason why this sort of thing hadn't existed before.
The other reason is that most opera companies don't have the internal expertise to mentor composers and librettists. The underlying structure and staffing for most opera companies have all the right elements to mentor performers but not to mentor writers.  Again, I think that this is starting to change in part because of American Lyric Theater's work which has really served as a model to the field.
When I started the Composer Librettist Development Program (CLDP) in 2007 it was the first full time program dedicated to the mentorship of emerging opera composers and librettists in the country.  We remain the only full time program in the country.  Since that time a lot more traditional companies have increased their investments in the type of opportunities they provide in particular for composers.  Opera Philadelphia now has a wonderful composer-in-residence program, Washington National Opera has launched their American Opera Initiative.  There are programs in Houston and Chicago now that provide emerging writers opportunities.  These are all incredibly valuable additions to our field.  But still ALT is the only full-time, multi-year program that mentors both composers and librettists and gives equal weight, equal importance to librettists as well as composers.  We also value forging collaborative relationships between the composer and librettist and between the writers and mentors within ALT.  The most exciting work in the development process can only be forged when there is great trust between everyone involved.  And that trust doesn't come overnight.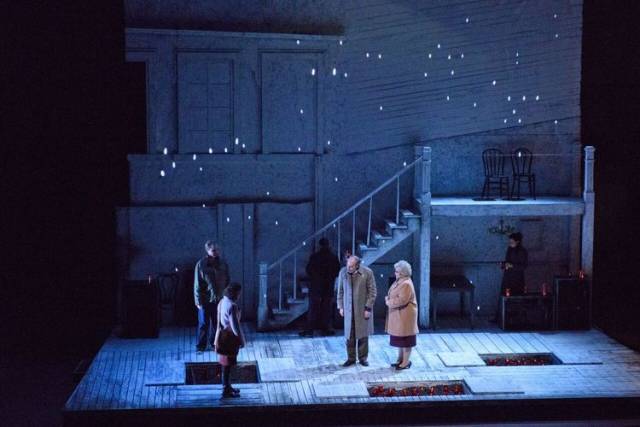 What is your 10-year vision for American Lyric Theater?
That's a great question and exactly what we are discussing with our board right now - what the future looks like.  We're dedicated to continuing our commitment to mentoring composers and librettists.  Our tag line is "Great Operas Don't Just Happen"!  And that's true and that's why we exist.  That's it in a nutshell!  Starting with the identification of gifted writers, the mentorship of those writers, facilitating partnerships between those writers to create new work and then providing the opportunity for that work to blossom and then the final step is advocating for that work and partnering with other producing organizations to get that work out to the public.  ALT does not produce a season.  ALT does not produce a fully staged production of anything we develop.  It is not the long-range vision of ALT to become a producing organization.  We have a ton of producing organizations.  In New York City, there are many many small opera companies of all shapes and sizes, we don't need another one!  What ALT does is very unique adding the most value to the field nationally, not only in NYC,  by dedicating ourselves to providing the highest quality of mentorship to both composers and librettists on an ongoing basis and to building sustainable collaborations…between artists and other companies.  For example, three of the four operas that are part of Fort Worth Opera's spring season were developed at ALT.  Which is a very exciting thing!
So I think our long-term vision is to build upon our success, stay focused on what we do and what we do well and to build a sustainable model of operation that will enable us to continue serving this next generation of composers and librettists in the strongest way possible!
How does a composer and a librettist become a part of ALT's Composer Librettist Development Program (CLDP)? 
CLDP has an open application period, it is a multi-year cycle and our next application will be in early 2017 for the fall 2017 entry.  That's the next entry point for the program.  Composers and librettists do not apply as pairs, they apply independently and it is national in scope.  We are very fortunate to receive funding from the Andrew Mellon Foundation to expand from being only able to provide services to New York-based artists, but through the use of HD video conferencing technology now a portion of the program can be done remotely.  We also bring artists into New York for a portion of the program. A vital part of what we do is to provide those opportunities for in-person collaboration.
The applications are reviewed by a panel of our faculty and myself and we choose for the first year no more than four composers and four librettists.  It is a tuition-free program, completely tuition-free!  The first year of the program is a very highly structured curriculum.  Many people have said it is akin to doing a Master's program in writing opera.  You know there is no school where you can go get your Masters or Doctorate in writing opera.  And in a conservatory setting you're not often getting the opportunity to explore opera fully.  While there are some graduate programs in musical theater writing, there is not one yet in opera.  So we're the closest thing that exists.
The first year is highly structured and it is about process and not about product.  The writers are really doing a lot of small scale assignments designed to build certain skills: writing for the voice, dramaturgical issues, dealing with different building blocks of opera.  At ALT we also believe in strongly providing grounding for writers in the operatic past, understanding where we came from.
First year participants have an opportunity to collaborate on different projects throughout the year.  And during this collaborative matchmaking, we are looking to see where there are creative sparks, where might there be synergies that could be explored in larger scaled projects in the future.
At the end of the first year, we make decisions about who we might invite back to commission an opera from.  So the subsequent years of the program are the development of an opera, still under the mentorship of our faculty, but now focused not only on the process but looking at the development of a specific work.  The works that have blossomed out of CLDP and are now being produced around the country all went through this process.

Breaking the Waves, performed by Marnie Breckenridge at 21c Liederabend Op. 3, as part of the BAM NextWave Festival 2013.
Do you take people at all levels or do they need to already have a body of work established?
Those who apply are certainly accomplished, but not necessarily accomplished in opera.  We want people that are interested in exploring opera that may not have had the opportunity to do so.  Applicants can't have had a work professionally performed.  So we are not looking for established opera writers.  However, we have had in our program some incredibly well established playwrights, poets, symphonic composers, lyricists, people from the musical theater world….I'm interested in bringing together people from lots of different backgrounds cause that creates excitement in the room.
When I look at our alumni who have either recently been produced or they are in the process of developing work with Houston Grand Opera, Chicago Lyric Opera, Opera Philadelphia, The Metropolitan Opera, that's really exiting.  We are a little company in New York City with a relatively small budget but we are having an impact on American Opera in a really exciting way.  It is so rewarding!
You sound like a proud papa!
I am, I am!  And I've become very close to the artists!  And to see them use what they've gotten from CLDP as they go to a larger venue and see those skills blossom in a piece that is developed elsewhere, is wonderful!
What kind of new demands are placed on singers for the kind of operas that ALT is developing?
That's another great question.  At ALT, we champion the work of composers who are interested in exploring the creative and the dramatic potential of the classical voice.  That is a personal preference aesthetically and as the founder and artistic director informs a lot of what the company does.  There is a lot happening in contemporary opera by other producers and composers that doesn't necessarily embrace the classical voice to the same extent that we do.  In some cases, it is outright rejection of it, in some it is in combination with other types of resources.  I have heard some people say that the classically trained voice is archaic and is not the type of voice we want to hear today.  I couldn't disagree more.  I don't think that the classically trained voice is archaic, I don't think it's time is gone. I think there is enormous potential in the classically trained voice.  So I'm really a champion for composers who are excited by what the classically trained voice can do.  That being said, classically trained singers now are more versatile and more adventurous than they've probably ever been in any point in history.  In part because of the demands placed upon them by contemporary composers.  I think the complexity of some of the opera music today requires an extraordinary level musicianship and a different set of skills than perhaps singing some of the Bel Canto masterworks.  But what I look for in a singer is somebody who has the voice to sing a Bel Canto masterwork but also has the exceptional set of skills to bring a contemporary piece to the stage.  There are some composers who work with extended techniques and I think, from my perspective, as long those extended techniques are being utilized to serve the storytelling at hand, to serve the purpose of why we are sitting in a theater experiencing this story coming to life, then I'm interested in what the composer is doing with those extended techniques.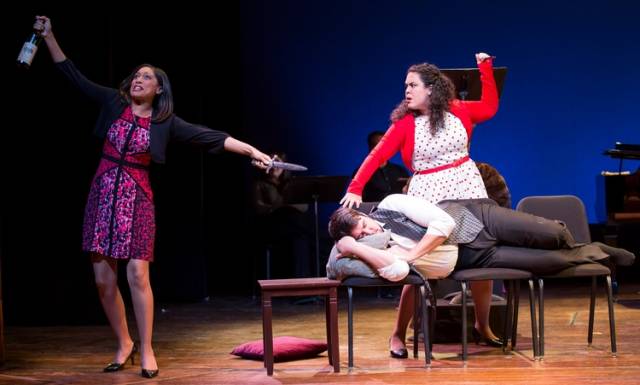 I have two fun imagination questions.  If you could go back in time what opera production would you love to see? 
Do I have to answer with just one? (Laughs)  There are so many.  I think it would be Richard Strauss's Salome!  I think Strauss' opera career was fascinating!  Such exciting musical language...such visceral…and such…I'm not using my words well, as you'd say to a child (Laughs) …such an intense and exciting story.  And the way that Strauss uses the orchestra to tell the story.  I always get excited by pieces, regardless of what era of history, where the orchestra is vital to the dramaturgy of the piece.
And if you could go back in time and talk with either an opera composer or librettist or both, who might it be and what might you talk about?
I would sit down with Mozart and [Lorenzo] Da Ponte.  Talk about sustainable collaborations!  I'd love to be a fly on the wall and just observe them.  I would love to see how the pieces evolved [Don Giovanni, The Marriage of Figaro and Così fan tutte], how their relationships with the performers evolved, watch the performance practices of that time.  I mean the way we perform opera now is very different from them, in terms of the way it is reflected in society.  It would just be fascinating to have that opportunity!
Don't miss ALT Alumni: Composers & Librettists in Concert, February 7 at National Sawdust. For more information and tickets, visit: https://nationalsawdust.org/event/alt-alumni-composers-librettists-in-concert/