Interview: The Co-Founders of BroadwayHD on Their Groundbreaking Livestream of 'She Loves Me'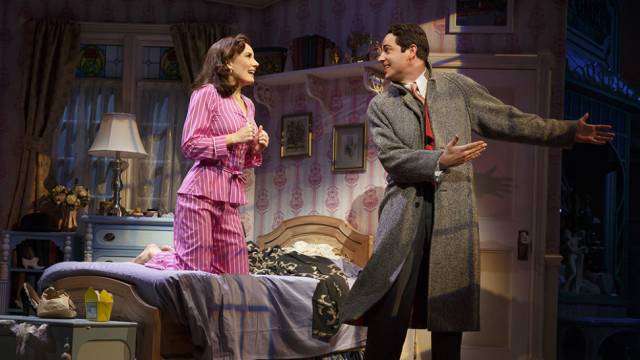 On June 30th, 2016, Roundabout Theatre Company's production of She Loves Me will become the very first Broadway musical to be streamed live on BroadwayHD. To celebrate the special occasion we spoke to BroadwayHD co-founders, Stewart F. Lane and Bonnie Comley, about the groundbreaking livestream.
Congratulations on streaming the first Broadway show ever, why She Loves Me?
Bonnie Comley + Stewart F. Lane: Our number one goal is to extend the reach of Broadway to theater lovers everywhere. We are therefore always looking for opportunities to add more current fare to our library. Not only is She Loves Me a fantastic production with a rich history in the Broadway community, but this cast is filled with fan favorites! Laura Benanti, Zachary Levi, and Jane Krakowski are enchanting in this show, and we want to make sure we capture this for viewers around the world. She Loves Me also earned sparkling reviews and is a multi-award winning production (2016 Drama Desk Award for Outstanding Revival of a Musical and 2016 Tony Award for Best Scenic Design of a Musical). Who wouldn't want to see this show?!
Many people wrongfully fear that streaming will take people away from actual live performances, but these two mediums, if anything, can be complementary. Can you elaborate on reasons why audience members can benefit from doing both?
B + S: As you know, we are Broadway producers ourselves, and our first love will always be live theater. The Broadway industry has been making advances in technology and streaming for many years now, attempting to make theater available to larger audiences. We all saw the movie version of Chicago and the MTV broadcast of Legally Blonde ultimately increase interest in those musicals. There were many skeptics then too, but ticket sales increased after these performances were available worldwide! We want viewers to watch our live stream or one of the hundreds of titles in our on-demand library and be motivated to go to the theater and see it live.
Jane Krakowski's tango in "Ilona" is among the most electrifying things in any Broadway production this season and I can't wait to see it in the streamed production. How do you decide what angles/details to focus on?
B + S: We are very fortunate to have the incredibly talented David Horn from THIRTEEN Productions for WNET working with us again. He directed our live streams of Buried Child and Old Hats and will now be directing our She Loves Me live stream. He calls the shots when it comes to camera angles, and we can't wait to see him work his magic again.
What will be the challenges of capturing David Rockwell's Tony-winning scenic design on camera?
B+S: It will be a fun challenge to capture David Rockwell's incredible scenic design. We want to make sure we do it justice on camera.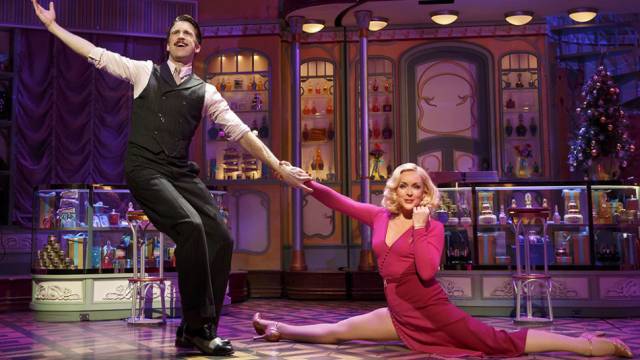 How will the live audience at Studio 54 that night contribute to the mood of the show?
B+S: Having a live audience attend She Loves Me on June 30 is imperative to the success of our live stream. We need people in the seats to respond to the actors as they perform on stage because actors thrive on the energy of the audience. What's interesting is that a show can be completely different on a given night depending on theatergoers in the room. We're excited to see what kind of audience we get at Studio 54 on Thursday. No matter what, it's bound to be a great night!
If you had a time machine, what classic Broadway shows would you have given the streaming treatment to?
S: I always say I would have loved to stream the opening night of 42nd Street on Broadway.
B: I believe the first musical at the Palace Theater was Sweet Charity in 1966 with Gwen Verdon, so that would be my pick.
Can this hopefully mean that Blu-ray, DVD and digital versions of shows are in the near
future?
B+S: As you know, our goal is to extend the reach of Broadway and Broadway-caliber shows. Our on-demand library currently houses many productions that will now be preserved for many years to come and are accessible to fans around the world. We hope to continue moving forward and expanding our library to negate the need for digital versions of these productions elsewhere.
What snacks do you recommend we keep handy to watch the show?
B+S: Ice cream, of course!
For more information on the She Loves Me live stream click here.