Interview: Director Jesse Marchese on 'The Lucky One' and Why A.A. Milne Deserves to be Remembered for More Than Winnie-the-Pooh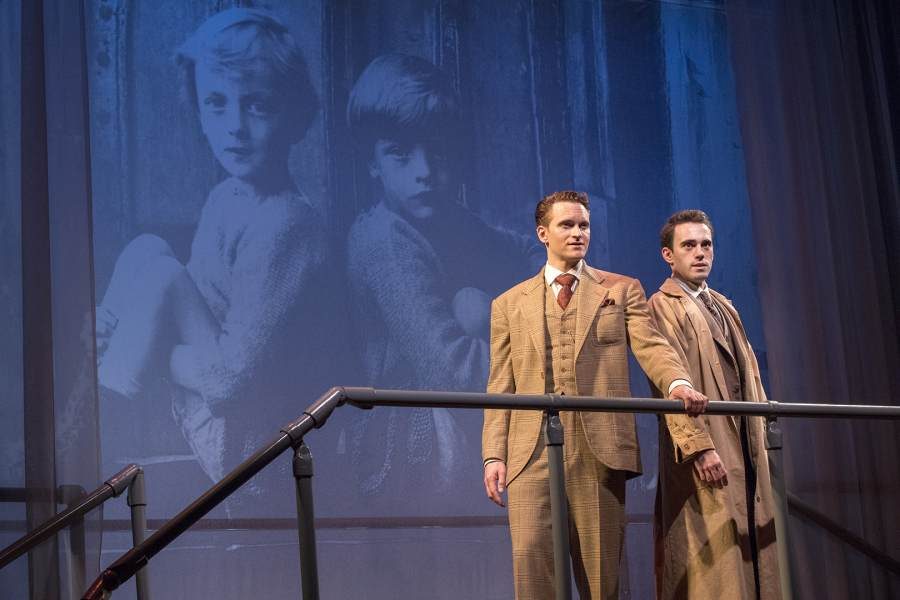 It's that age-old adage everyone knows: "You can pick your friends, but you can't pick your family." Such is the idea explored in The Lucky One, Mint Theatre Company's revitalization of the classic play by A. A. Milne — now playing at the Beckett Theatre at Theatre Row — which follows two antagonistic brothers who attempt, but struggle, to re-connect with each other when one of them falls into serious legal troubles, prompting complications in both love and law to arise gradually from beneath the surface.
With the hot topic of how we treat each other so prevalent to what's happening in our world today, we spoke with the play's director Jesse Marchese about Milne's influence on the origins of the company, what it means to produce "new, old work," juggling duties between director and producer (he's been Associate Director of the Mint since 2014) and how he ultimately uses what he knows to relate to the greater themes of this riveting piece.
Obviously, A. A. Milne's most famous work is Winnie-the-Pooh, but he seems to have had such a prolific stage career as well. Why is it important that we know more of his work? What is it about his work that compels you to produce it?
In 1996, when Jonathan [Bank, Mint Theatre Producing Artistic Director] was figuring out the mission of the theatre, he produced [A. A. Milne's play] Mr. Pim Passes By, which shed light on an author that had only been seen and known in one way for so many years.
And that ended up, in a way, giving birth to the mission of the Mint: to go back and find wonderful lost stories and do a good job of telling them to a new audience, especially plays [wherein] the audience can't predict the end. (laughs).
We've produced a number of Milne plays [including the aforementioned Mr. Pim Passes By, in 1996, 1998, and 2004, and The Truth About Blayds, in 2004 as well], and he's always been very, very special to the Mint.
Why should we know more of his work? It's simple. He was a great writer. There's a reason he had such great success on Broadway. Just look at our marketing materials, and you'll see how many plays he wrote and the depth of the scope of his work. He was simply a great writer who wrote great plays.
It's unfortunate… well, not unfortunate, because Winnie-the-Pooh is delightful and a huge success, but his legacy really became about one thing. And I know it was something that pained him… something that upset him that he was [only] remembered for these children's verses he wrote for his son when he had a whole body of work that he wrote for adults.
And [in that way] it's nice for us to be able to revisit these works, and show how prolific he was and how much he was really capable of.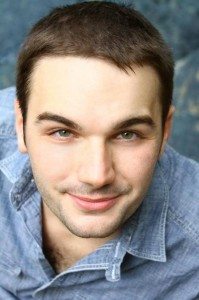 What was it about this show and the material particularly that spoke to you? And why was now the perfect time to bring it back?
[When reading the play], the minute Bob walked into the room and Gerald says, "Hello, Bob, good man," my whole body tensed up, because I have a brother and I immediately recognized the way these two siblings spoke to each other. I thought he captured something in the way siblings speak that was so psychologically profound… there's a sort of walking-on-eggshells quality… there's a building up of resentment… there's a quality to the speech that I just found uncanny.
Now, my brother and I are much better friends than Gerald and Bob are, but anyone who has a brother or sister knows what it's like, to grow up side by side someone, to always have your accomplishments measured against theirs, to always be judging your own accomplishments against theirs, and the silent resentment and rivalry and tension that arises because of that.
It was those little issues — the sibling rivalry, the family relationships, the idea of "what do we owe each other?" — that just struck me as unbelievably resonant and relevant. It's so psychologically apt, and it's so beautiful… the complexity of navigating those complicated relationships… watching the brothers stumble and fall to reach each other [so to] maintain a friendship.
At the end of the day, this play is about how we treat each other and how we choose to find our way through the world. You can stockpile resentment and be unsympathetic, or you can be optimistic and generous and kind.
And there's a lot going on in the world right now, that I think makes a case [for why this show is relevant]. Somebody could say, "Why a play about brothers, when the world is in such turmoil?" But look at where [the problem] is coming from. It's just people not treating each other well. (laughs) I mean, talk about stockpiling resentment!
If anything, it's now more than ever a really apt time to go back and think to ourselves, "What are my responsibilities? And how should I be treating people? Especially those closest to me?" Because it's the way you treat people closest to you that sort of dictates how you're gonna treat people in the wider world.
And there's never a bad time to explore [these ideas] and be forced to reflect on what it all means.
How does your work as Associate Director of the Mint Theatre Company both inform and differ from your directorial work onstage? How did it help inform this piece specifically? 
There's one thing that the Mint really cares about doing [in its mission] and that's serving the play. [This idea of] really finding a play that we believe in that has been ignored and putting the right artists in the room… making informed decisions based on research…
Because doing these, what I'll call, "new old plays" — because they're decades old and we don't have a reference for them; they're not in our consciousness the way a play like Glass Menagerie is — we can't reference past productions.
So, we treat these like new plays, but unlike new plays, you don't have the author in the room. So, the goal is to try to get to know the author as well as you can, so that you do feel like you have them in the room.
There would be times where I would make decisions about a cut — a small cut — or something, and I'd say, "I think Milne would be okay with this." You've gotten to know him and the play so well… and that's what it's about.
Giving the playwright that respect. We're interpreting the play for a contemporary audience, but it's really about "what does Milne want to say here?" It's always based in the text.
And then, being the Associate Director, I'm, of course, concerned with the producing aspects of the play. I put together our series of EnrichMent Events which are our post-show speakers. We do about three to five per production.
So, being the producer and helping to program surround events and whatnot… you learn more about the play because of all that work… being able to talk to and develop relationships with these speakers, being able to do that [pre-rehearsal] research that allows me to program surround events, to help write marketing material, to help write fundraising material… I just become so saturated with information. It helps a lot in that way, and it's a really wonderful way to work.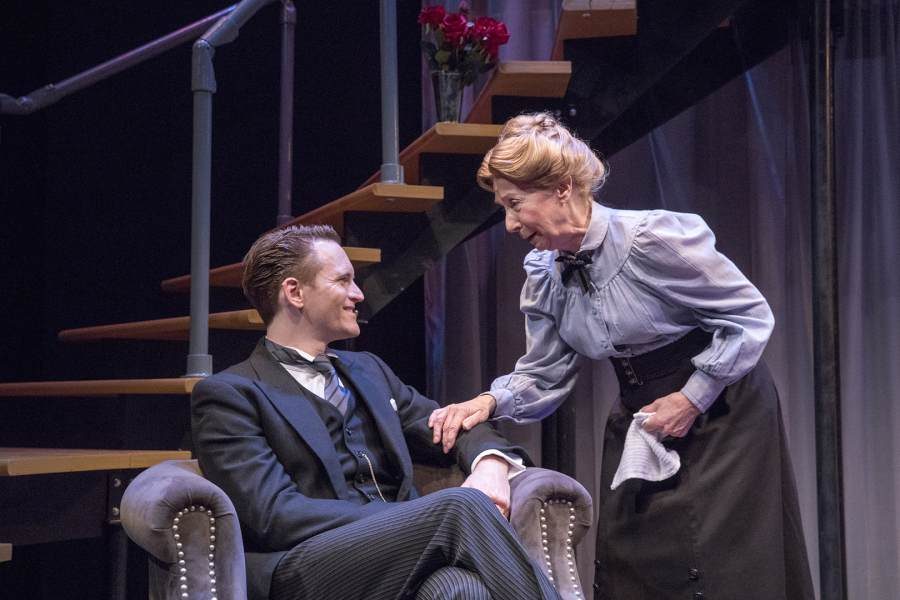 Can you talk about the style of humor used in The Lucky One and how it is used to drive the piece forward?
It's through the comedy that the play delivers the more serious messages. It's a world of characters that have worked so hard to cover up their feelings. The third scene of the play is the two brothers finally saying everything to each other they've waited 15 years to say. And a lot of that gets stuffed inside and buttoned up and Gerald spends Act I being witty and cracking jokes and making everyone laugh.
Humor… I don't think it's just about making it easier to swallow the play's message… it's also about... it's full of all these wonderful psychological layers. It's the way we want to present ourselves it's the way we [use humor] as a defense mechanism. There's something really profoundly moving about watching people hiding [as in] not admitting to their pain, but trying to button it up, push it down, and cover it with a joke.
And that's how Milne approached his comedy. I think he thought he was underestimated… he was a soulful thinker.
But his approach [to humor is that] humor is part of the way the play is designed. It's like the aircraft that deploys the bomb.
It's unexpected, and it makes the play surprising [in that] it undoes your expectations of what the play is or could be. But that's not a complaint. That's what good theatre does.
Can you talk about your relationship and conversations with some of the designers, and how you used certain technical elements — say, the stairs within the set — to expand upon the themes within the piece?
Well, I worked with the talented set designer Vicki Davis and she's worked with the Mint for years. I worked with her in 2014… we did The Fatal Weakness together. She's amazing because she comes up with ideas for stuff that I would have never thought.
She challenges me to think about the play in a new way, and to consider staging the play in a way I wouldn't have before.
This play, on the page, takes place in two rooms. Sitting room at the country estate of the Farringdon's, and it takes place in a private sitting room in a hotel in London (in Act II).
It's not a play about two rooms. We tried to get at the heart of what the play is about. And we said, is there a way to do this not naturistically? Is there a way to design the play and serve the greater theme of the play? Instead of two naturalistic rooms that don't have much to say or illuminate about the play itself.
In the script of the play, in the drawing room of the Farringdon house, a lot of the text is "Let me help you down the stairs, Aunt Tabitha…" and I was reading it and thought, "Oh, we'll probably have to cut that staircase and cut some lines, because that'll be too excessive."
And Vicki fell in love with the stairs. She loved the idea of Aunt Tabitha, who sees Gerald incredibly clearly — and tries to bring him down-to-Earth a bit… she won't take the bait of his charm as easily as everyone else. Her having that sort of vantage point, being above everyone and having her descend (represented literally onstage with the stairs)…
The more we talked about it, we thought it was a good [idea]. The play, at its heart, is about one brother [living] in the shadow of another… on the stairway to success… [and] is there enough room for two? Who chooses to take the step up and who chooses to take the step down? And we saw the staircase and thought we'd stage those ideas of success… represent the inequality between the two siblings through [use of the stairs].
She also found the gorgeous photograph of the two young boys… two young British aristocrats… turn of the century 1900's. It reminds you of the history of the boys [Gerald and Bob]. When Bob enters the play, he brings the weight of history on his shoulders… it's 15 years of resentment just bubbling inside of him. And we thought how could we remind the audience of what could have been? The time before they went off to Oxford and one proved himself to be more talented, more charming then the other, that moment where they could've been friends? And we thought that that picture was just … [representative] of that to us. You get the personality of Gerald and Bob, but you also see the possibility that unfortunately, [that] was squandered by 15 years of resentment. And it's set up just at the top of the staircase, so you get that wonderful metaphor of what might have been and where they are now, and all that transpired.
Martha Hally designed the costumes, which are gorgeous, and we let her tell time and place with the costumes. Martha does a lovely job of telling the story that the set doesn't, [in terms of] going from the country house to the city.
We thought people might get confused in Act II. They might say, "Where are they? Are they someone where different? They didn't really change the set." And I kind of decided I didn't care. Because they won't be confused about what's happening. And that's more important. The relationships that are changing… that's more important to us than [location].
Listen… my designers deserve as much credit for directing the play, and for the storytelling, as I do. Once you get a ground plan [and assemble a team], it opens up a world of ideas that you didn't know was possible from just reading the play. And they handed me this whole world on which to stage this fantastic piece. They're a great team. I owe them everything.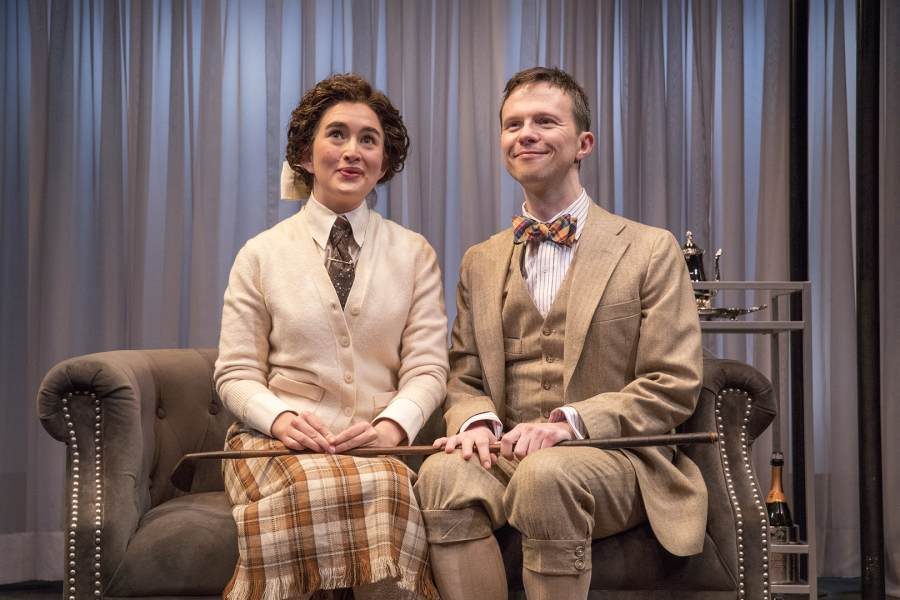 What do you hope to instill in audiences as they come away from this play? What's your aim in that regard?
What I hope is that people leave the theatre and say, "I should give my brother a call. I should check in on my sister and she how she's doing. My mother… grandmother… [people] like that." The play is a play about a missed opportunity to connect… to turn a sibling relationship into a friendship. Into a really worthwhile relationship. And in a way, it's a warning story against that. And I just hope people leave and investigate their own relationships with their siblings and their families. 'Cause it's important stuff. And think a little deeper about their responsibility to their family and to themselves. If they do that, we'll know we'll have done our job.
What's next for the Mint Theatre Company?
Next, from July-September 2017, we'll be producing The Suitcase Under the Bed, a collection of four short plays by Irish playwright Teresa Deevy, who also happened to be deaf.
She was very popular in the 1930s with the Abbey Theatre [in Ireland], which produced her work. In an amazing turn of events, in the late '30s, when the Abbey stopped producing her work, she began writing for radio, which, again, was remarkable because she was deaf. And this industry sort of all about hearing, that she was able to tap into it and be so successful in radio as a deaf woman, she really was a genius… with a remarkable ear for dialogue and what's said and unsaid.
The production will be an evening of four of her short plays, three of which are world premieres. The title [is such] because that's where Jonathan found the typed scripts for the plays. They were in a suitcase under the bed in her home in Ireland. With that production, we'll also be releasing Teresa Deevy Reclaimed, Volume 2, too, which is our second book of Teresa Deevy plays. It'll [contain] all her short plays and radio plays. We're very excited about it.
And hopefully, then, we'll get back to Milne soon. (laughs) We love him, too.
Finally, in the spirit of the show, how do you define luck… and would you consider yourself to be "a lucky one"?
Milne makes a very interesting point about luck in the play. Sometimes, luck is what you're born with [in terms of] charm, talent and good looks, but luck can also be what you make of the world. Luck is being able to be optimistic… being able to go into a situation and say, "I'm going to make the very best of this."
Do I think I'm a lucky one? Yeah… I do. I think I'm very lucky to be living in New York directing theatre at a company I love, working on plays I love with people I love who are so remarkably talented. To be able to work with this cast, including the great Cynthia Harris, who's a theatrical hero of mine… to work with these brilliant designers on this brilliant play for this company that I just love and respect and to be the Associate Director of that company certainly… I'm lucky. But [in keeping with Milne's views of luck], it's partly because of the career I carved out for myself, but it's also due to the generosity and the kindness of others. Like, for example, it's because of the trust that Jonathan [Bank] put in me to do this play, and because of the fact that he gave me this opportunity… so yes, I'm extremely lucky, but I owe a lot of that luck to the Mint, and to the artists who work with me, and who have helped [mold me] into who I've become. I'm a very lucky guy.