Interview: Director Kareem Fahmy and Playwright Sevan K. Greene on Rising Circle Theater Collective's "This Time"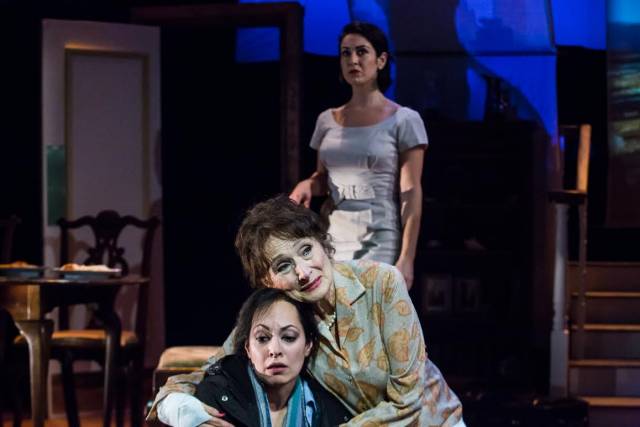 Set in modern-day Toronto and 1960s Egypt, This Time is the newest presentation by Rising Circle Theater Collective, a nexus of artists of color creating original work. The play, based on the memoir by Rising Circle member Kareem Fahmy's grandmother Amal Meguid, is written by Sevan K. Greene. It opens on May 10th and runs until May 21st at the Sheen Center. We asked Greene and Fahmy about the process of developing and putting up the work.
How did you come on to the project? What about it compelled you?
Sevan K. Greene: Kareem invited me out to dinner and a chat to talk about creating a play based on a book his grandmother wrote. I was intrigued by the idea of adaptation and creating a piece of work that didn't originate from my own synaptic workings. I was compelled by the idea of this woman in the Middle East during a time of change who decided to leave everything and live the life she thought she deserved. There's a lot of power in that; even today. How many of us, men or women, make decisions to abandon our lives in pursuit what we want and need as opposed to what is expected of us.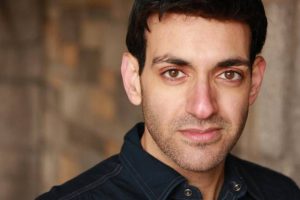 Can you tell us a little more about Amal's character in the play versus the real Amal Meguid? 
SG: Play Amal is influenced by real-life Amal, but she is not a mirror of her. I didn't want to do a faithful adaptation of the book because it would have been impossible. I wanted to be influenced by it thematically and primitively. I added a secondary story line that isn't in the book but is influenced in part by Kareem's aunt who became a de facto caretaker of real-life Amal. I wanted to infuse all the characters with Amal's imperious sense of freedom and independence.
Can you tell me a little bit about the process of delving into the work? Research, thinking about the physical production, e.g. re-creating 1960s Cairo?
Kareem Fahmy: Even though both of my parents are Egyptian and I visited Egypt a number of times throughout my life, I knew I needed to approach this project as I would any other play I was directing. I wanted to learn everything about the history of Cairo and the political climate that influenced my grandmother's decision to leave in the 1960s. From speaking with my family over the years there was this constant declaration of "Oh Cairo used to be so glamorous and cosmopolitan. But then it started to change." I really examined what that shift was both from research and from talking to my family and getting their personal reflections on how and why things changed. And my visual research was a joy because I looked at dozens and dozens of old pictures of my grandmother as a girl and young woman which helped to construct the physical and gestural reality of the piece. It made me feel so much closer to her.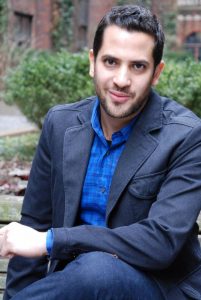 There's been a lot of talk about casting lately - how has the process been of casting this play? What was your approach?
KF: Casting this particular play has been a major challenge in every reading, workshop, and in this production. Sevan wrote a play for four Egyptian actors and one white person. Never in any iteration of the piece have we been able to cast more than one Egyptian actor, let alone Middle Eastern actor. For me the issue of specificity was key - this is a play in which the Egyptian temperament is on display. That's a very specific and somewhat ineffable quality. You either know it or you don't. Because of the dearth of Egyptian actors I've been working with a variety of wonderful actors of different backgrounds - but in each instance there's a learning curve. The dialect, the use of gesture, the spirit... I work with them closely to make those things really clear. On one hand an actor's job is to bring themselves to the experience of someone unlike them, but on the other hand an actor who is of the same culture or background as their character has an easier job of getting inside it. And as a Middle Eastern theatre artist myself I ask "What is my responsibility? I want to create opportunities for actors of Middle Eastern descent but what happens when I can't find enough to fill the roles I have to cast?" I think it points to a problem within the industry. Historically there haven't been enough roles for Middle Eastern actors so the pool hasn't grown, but now that we're creating more roles how do we fill them?
How do you situate your own work and the work of organizations like Rising Circle Theater Collective in the current political climate?
SG: I've always been interested in presenting stories of the Other that don't pander to White Privilege and White Expectations. I'm sorry to be so blunt, but it's the truth. Others have made a career writing the Other with all the expected trappings and stereotypes, but I know we are more than that narrative. I like to write stories of the unexpected and unknown - to make the unfamiliar familiar. I love examining how truth and untruth, reality and falsehood, reason and unreason battle it out in the game of life and sometimes I do that through Majority characters and sometimes through the Other and sometimes through a mix of the two. What I'm not interested in is adding to the typical narrative. While the climate isn't as bad now as it was when I started writing six years ago, it still has a long way to go. And companies like Rising Circle believe in subverting the expected narrative and supporting voices and stories of colour that go against the grain.
KF: Rising Circle has been my family of artists of color for almost half a decade now. Being a member and helping develop and produce the work of other artists of color has taught me so much about my own role as an artist. The fact is that in this industry there is a pretty strong distinction made between the normal and "the other." When you're a person of color in this field you are a person of color first and an artist second. There is an inherent expectation that you will create work that is specific to you. That's extremely tricky as a director because I want to work on a variety of different things. The vast majority of plays I've directed have nothing to do with Arabs or Muslims. But being a member of Rising Circle really helped me to embrace who I was and in large part This Time wouldn't exist if I didn't have a platform to tell my story.