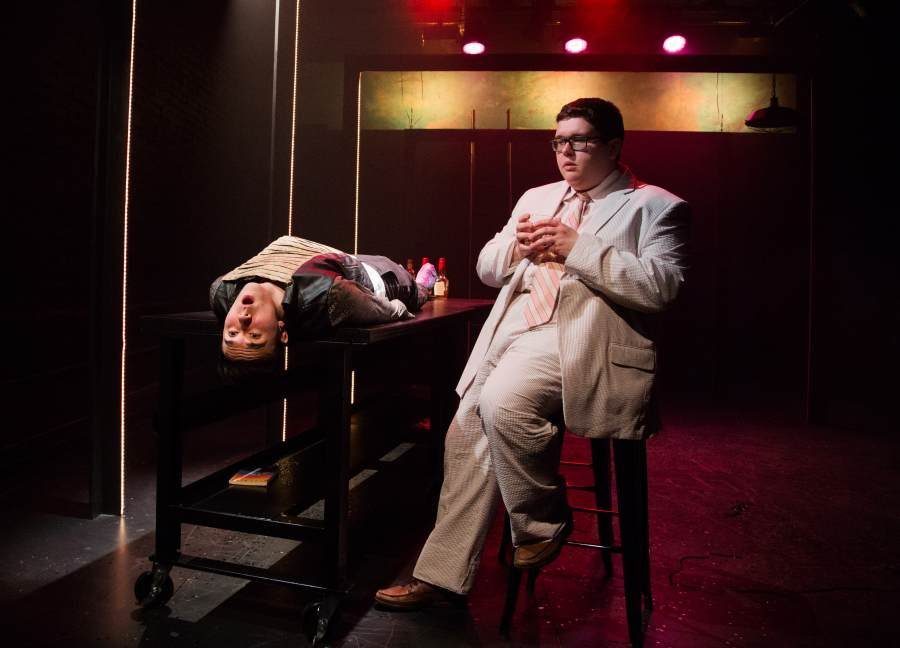 What is it about: Balti and Jaker are gay 20-year-olds enjoying romantic and sexual possibilities on their college campus. When Jaker asks Balti to pretend to be straight during Jaker's grandmother's campus visit, a chasm opens and Balti finds himself traveling back in time. As Balti sorts through the national history that binds him to Grandma's homophobia, he meets a yarn-spinning rattlesnake, a Korean-American war child, and the founders of the first gay bar in Las Vegas. When he attempts to return to the comforts of modern-day gay life, he finds that time works differently inside the closet than outside, and his love with Jaker may be irretrievable. Part of the Next Door series at New York Theatre Workshop.
Why you should see it: If you haven't had a chance to check out Ellie Heyman's work yet, despite my reviews of Beardo and Gyrus Fusiform, here's your chance. One of the most exciting directors working today, Heyman creates theatre magic out of nothing again. She transforms the fluid, but compact space at the 4th Street theatre into what feels like a glamorous rabbit hole. The scenic design by James Fluhr and lighting design by Mary Ellen Stebbins is superb. Even when Rick Burkhardt's script confounds, Heyman's design team offers up surprise after surprise. The cast is uniformly excellent in what is a difficult play to stage and enact.
What could have been better: Through most of the second half of the play, I felt myself playing catch up to the story that kept introducing more characters, variables, time periods and historical facts. Keep up!
The last word (s): If you're looking for a linear narrative with a clear arc, you may be scratching your head at the end of this one, but you'll remain entertained by an excellent cast and visual surprises and delights. Heyman has a penchant for difficult texts and you can trust her to take you on another wonderful journey.