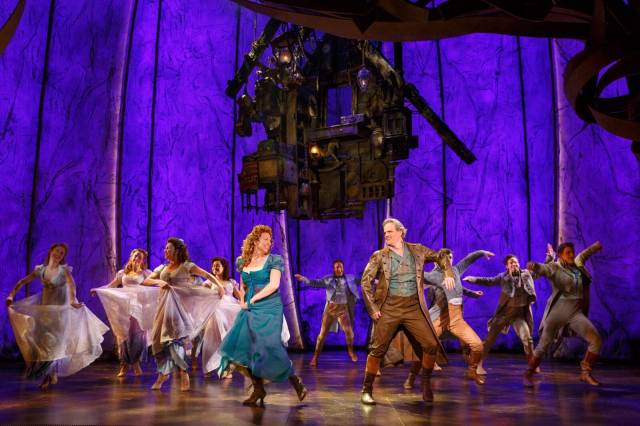 Currently gracing the stage as Angus ("Pa") Tuck in Tuck Everlasting, screen and stage star Michael Park is perhaps best known for his longstanding role as Jack Snyder on As the World Turns, for which he won two Daytime Emmys. Now, he's enjoying the chance to immerse himself in the enchanting world of the Tucks, a family who has the ability to live forever. StageBuddy had the chance to speak with Park about his soap opera days, his love of performing live, and why this children's book remains popular today.
You've had such a long and remarkable career on the screen and stage. How have these experiences shaped you as an actor?
Michael Park: I really love this question and actually do get asked it a lot. I actually didn't start acting until I was out of college. When I moved to New York, I was really green -- as green as could be -- but was doing all these great shows, such as auditioning at Goodspeed [Opera House] and understudying Billy Bigelow in the revival of Carousel. I was still really green but working with some fantastic people such as Michael John LaChiusa, Donna Murphy, and Carolee Carmello. John Dossett also had a huge impact on me really early on as well. It was Dennis Parlato who introduced me to the soap opera world – he was on a show called Loving and gave me a peek into that world. Randy Mantooth was one of my heroes growing up – he played Johnny Gage in a TV show called Emergency! Meeting him was a big deal for me. While I was doing these wonderful Broadway shows such as Smokey Joe's Café, I also began to do pilots, and would come to find out that I was cast on the long-running television show, As The World Turns, which was my grandmother's favorite show of all time. Walking on a sound stage at CBS Broadcasting Center will always be a highlight of my career.
How did those connections continue to unlock doors along the way?
As the World Turns introduced me to some of my lifelong friends – we worked together for 13 years and this was the time that allowed me to understand and craft the role of Jack Snyder and use that as a playground to become a better actor. The people who came in and out of that show were these fantastic Broadway stars – Terrence Mann, Larry Bryggman – some really wonderful people and we learned so much from each other. That's how those two things [television and theater] married each other and made me who I am today – it is such a gift and such a blessing. All of those relationships I built early on, they continue to be in my life after the soap was over and I'm so glad all of these remarkable friends were on the other side of it.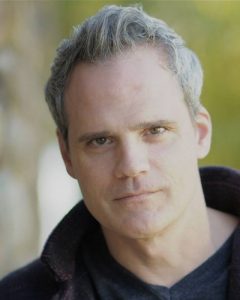 Looking back on As The World Turns, and your Emmy wins, what was the most special about that world [of soap operas]?
I really loved that soap operas were a continual story and it was up to the writers and actors playing the roles to come up with the journeys of the characters. I enjoyed the responsibility that the actors had to be able to work with the writers and be part of the collaborative effort.
What is it about performing live that excites you the most?
The immediate response from the crowd. I love that every single night it's a different experience that gives you such a rush.
Tell me about what type of energy is required in your current role as Angus ("Pa") Tuck and being part of this extraordinary family.  
Well, Angus starts off asleep, so there's not much energy needed for that (laughs) and is something I'm good at. The moment he meets this little girl, Winner Foster, played by Sarah Charles Lewis, it brings out a spark in him. He's just so happy. [Lewis] is just such a talent and a delight.
Why do you think this popular children's novel is still a favorite today?
Tuck Everlasting is really a story about family. It's about the relationships of the Tuck family – it's not just the children, but also the love story between Mae (Carolee Carmello) and Angus that's been dormant for too long and is starting to come to life again. It's an affirmation for anyone who's ever lost a loved one that the spark inside them can be re-ignited.
The theme of Tuck Everlasting is to live life to the fullest. How would you encourage fans to apply this message in today's fast-paced world?
It's so important to remember that life is precious and to take the time to find those magical moments. It's worth putting the phones down and looking up and having a conversation with the person next to you. Enjoy where you are and be present.