Interview: 'Beautiful's' Ben Fankhauser on Beyoncé, Sondheim, and Bringing a New Sound to Broadway Hits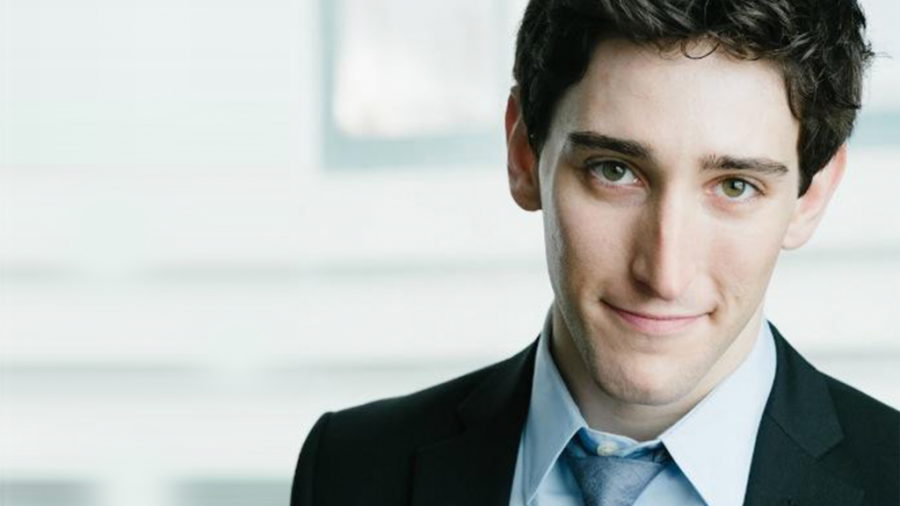 Broadway's Ben Fankhauser (Newsies, Spring Awakening, Beautiful) returns to Feinstein's/54 Below this February for an evening of Broadway and pop hits – all Fanked up! Ben and the Fank 5, with the musical direction of Charlie Rosen, will mix up the classics with their own unique twists for a truly unforgettable experience in the comfort of Broadway's Living Room.
StageBuddy had the chance to catch up with Ben before his performances this week about what audiences can expect; his time on the road with the national tour of Beautiful as Barry Mann; and what music has represented in his own life and journey.
Can you give us a little preview of what audiences can expect from your shows at Feinstein's/54 Below with the Fank 5?
It's an evening of Broadway hits that are all Fanked up! There's a wonderful 7-piece band, with the musical direction of Charlie Rosen, who has written some great horn parts. It's really all about the music and reminiscent of the Bandstand days.
Love those Bandstand days! Who are some of your biggest musical influences?
One of my favorite artists is Beyoncé! She is so hands-on and so creative and just has a super-clear vision. I'm very drawn to artists who write their own music and see a lot of that drive in myself. I was really excited to do all of the arrangements for these shows.
Speaking of successful artists, you most recently starred as legendary songwriter, Barry Mann, in the national tour of Beautiful: The Carole King Musical. How did that experience deepen your own life and work?
I was so grateful to receive a taste of the world of a song – literally birthing the creations from nothing. Barry is super passionate about his work and never stopped. I recognize that hustle in my own life and work, and love feeding that hustle. There is always more to do!
Music is such a powerful and healing force. What purpose has music served in your own journey and how have you seen its impact on audience members all across the country during your time on tour?
The music and work of Carole [King], Gerry [Goffin], Barry, and Cynthia [Weil] is so influential in our culture and personal stories. It's so relevant to the human condition and is a testament to triumphing over life's struggles. It's an honor to be able to bring Broadway to other parts of the country and allow audiences to relive memories from different periods in their lives.
Music has been such a healing source for me. I am a piano player and spend hours at the piano just releasing my feelings, with every note. It's incredibly self-soothing and allows the music to just come out of me, instead of me trying to force anything to come through.
Looking ahead, what kinds of projects would you love to be involved in? Any dream roles?
I would really love to do a Sondheim show and would love a role like a Bobby in Company. I've been very lucky to be part of shows like Spring Awakening, Newsies, and Beautiful that are not only popular hits, but ask the big questions. For me, it's about the messages and being able to leave audiences feeling inspired and transformed.
Catch Ben at Feinstein's/54 Below this Thursday, February 22nd and Sunday, February 25th @ 9:30 p.m. For more info and to purchase tickets, visit: https://54below.com/events/ben-fankhauser/