Interview: Power Couple Kelli Barrett and Jarrod Spector Are Telling Their Own Love Story in 'Look At It My Way'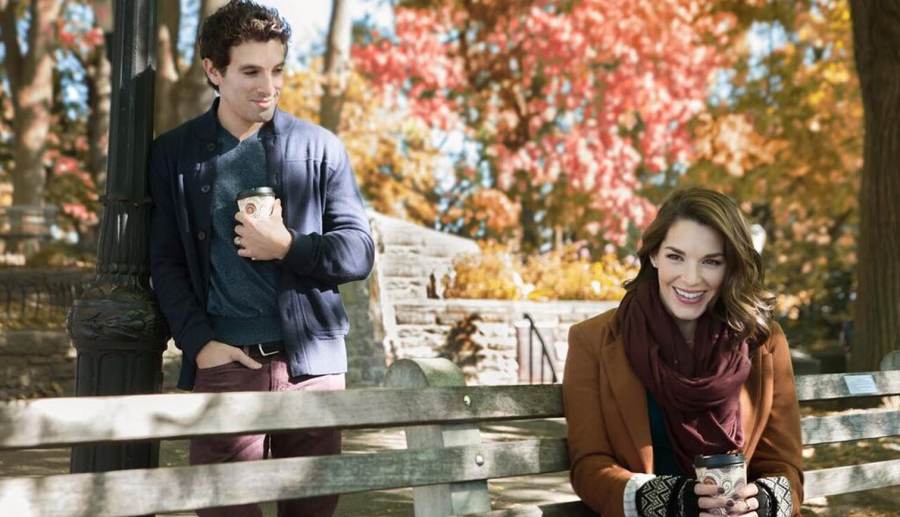 Broadway power couple Kelli Barrett (Dr. Zhivago, Wicked) and Jarrod Spector (Jersey Boys, Beautiful: The Carole King Musical) return to Feinstein's/54 Below this April with a brand-new cabaret show exploring their different accounts of ending up together and falling in love. Drawing on musical greats, from Elvis Presley to Stevie Wonder to Beyoncé, Look At It My Way will take audience members on an exhilarating journey and share lessons about life and love along the way.
StageBuddy had the chance to chat with Barrett and Spector before they take the stage and dove into their inspiring love story, musical influences, and more.  Plus, they are offering the relationship advice that you need to hear!
Look At It My Way is inspired by your favorite movie, When Harry Met Sally, and explores how you two met and fell in love. What are some of the most important lessons you can share about life and love from your journey?
Kelli Barrett: The story of Look At It My Way is us telling our stories from different perspectives. When we went to sit down and write the "how we got together" stories for this engagement website, we realized that we had completely different versions of how we got together! (Laughs) We'd thought that it would make for an interesting show about perception and how your partner's perception of things is different from your own and what it all means.
The story of how we got together is that we became best friends and I didn't know that he was in love with me the whole time – that was unknown to me, and we were both in different relationships. I would say that friendship is a vital part of a relationship and it's something that I've learned in Jarrod being my best friend first – we always go back to that. You have to be friends with each other.
Jarrod Spector: I came at it from the opposite perspective. Emotionally, I was all in very quickly and had to pull back when it seemed like things weren't going to go in that direction. I became friends with her, sort of from the other angle, but then that friendship made what was a crush a very serious feeling.
Kelli is stunningly beautiful, there's no doubt about it, and she's so talented. It's easy to fall in love with her and then as we became friends, it deepened into something very real. I second that the friendship part is so critical and that's why When Harry Met Sally is such a touchstone for us because their relationship in the movie really blossoms when they become friends and that's the biggest parallel for us. It's wonderful that your partner can see you differently than you see yourself. That's something we all need to try and embrace. Try to believe in the way that other people see in you -- especially the person who loves you the most.
Tell me a little more about the sound of the show and the artists that you will be featuring to help tell your story.
KB: It's a big show in terms of sound. We're a 9-piece band, including Jarrod and myself. It's piano, bass, drums, guitar, saxophone, 2 backup singers who also play characters in our lives and the two of us – there's a lot of voicing and a lot of sound. There's a lot of rock music, a good amount of R&B, soul, jazz – we do Stevie Wonder, Beyoncé, The Beatles, Prince, Bruno Mars, The Miracles take on "You Really Got a Hold on Me" -- Smokey Robinson & The Miracles, U2, Elvis' "Can't Help Falling in Love," a little Randy Newman gets thrown in there, Billy Joel, and then some classic '80s like Bon Jovi, REO Speedwagon, Huey Lewis and the News, and some Peter Gabriel as well.
JS: No story based on When Harry Met Sally would be complete without a little Harry Connick Jr., so there will be plenty of references!
Do you both have the same taste in music or have your learned from each other's influences?
KB: We do. In the house, we actually only listen to records. I think I've exposed Jarrod to more of old country like Patsy Klein, Willie Nelson, Dolly Parton -- that kind of country. Jarrod introduced me so more to Freddie Mercury – and he grew up with more Motown than I did, because I'm from the South. We both love all kinds of movie and have all kinds of music.
JS: Right – we have this Venn diagram of our musical tastes, but the part that overlaps is pretty big. Our musical proclivities are similar even though the music we grew up listening to isn't exactly the same. Kelli is from the South and I'm from Philly. I grew up with a lot of Motown and Barry Manilow – my parents loved him.
As artists putting together your own cabaret show and sharing your stories, how does that experience challenge you differently than preparing for a role that you were cast in?
JS: The biggest one is that it's all on you. When you're in a show and haven't written or directed it, or chosen the songs – you have so much to hide behind. Now it's all on us – we wrote the show, we chose the music, we assisted with all the arrangements, are present for all the orchestrations and then when it comes time to perform it – you have every set of eyes looking back at you.
We always work with this director, Eric Michael Gillett, and he has such an amazing knowledge and feel for the flow of a show, especially in this medium which is so specific. We've learned so much over the years, working with him on shows, so now if we can make little changes here and there, it helps the flow so much.
KB: In this case, you can't blame the writer because we are the writers! It's wonderful that we can change the things we don't like. We can keep making it better and make changes up until the last second -- and that's really thrilling. No one wants to feel like your baby is ugly (laughs)!
Being a busy couple in the industry, how do you find the balance for yourselves? What does it mean to have a supportive partner through it all?
KB: I think that the balance is the imbalance – honestly. If you are two artists, you are kind of all in with your art and don't do well with not bringing your work home. It's wonderful because we get to work together! We're artists all the time.
JS: We include one another in our work, even when we are separate. Kelli is the best director I know – I would not have been nominated for anything without her, and I think the big chunk of balance here for us is this show. This is the second concert that we've put together and it allows us to be creative and collaborative. Otherwise, we'd be waiting our whole lives for a casting director to put us together. We create balance in our relationship by casting ourselves and creating work together.