Interview: Kat Woods' Edinburgh Fringe Hit 'Wasted' Explores the Gray Area in Consensual Sex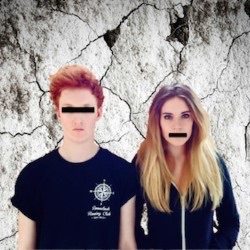 After gaining critical acclaim at the 2014 Edinburgh Festival Fringe with her play Belfast Boy, Kat Woods returned to the annual festivities this year with a new hit, Wasted, starring British up-and-comers Will Merrick and Serena Jennings. Wasted, inspired by real events, explores the gray area in consensual sex and how outside influences can blur the lines of what actually happened and what we think happened. StageBuddy had the opportunity to get acquainted with the Irish playwright and director just ahead of the show's run at the FringeNYC Encores Series at the SoHo Playhouse.
How did you come to work with No Prophet Theatre, the London-based company owned by a group of accomplished young actors?
I took my third piece of writing, Belfast Boy, to the Edinburgh Fringe Festival in 2014. It was a huge success, and we somehow became the 'actors' play of the Fringe. No Prophet Theatre is a company founded by [Wasted stars] Will Merrick and Serena Jennings. Both came to see Belfast Boy very early on in the run last year, and from there they asked me would I write for them for the Edinburgh Fringe this year. Will has now seen Belfast Boy four times and has cited it as one of his favourite solo shows!
What was your process like directing the actors?
Both Serena and Will are highly intelligent, versatile and talented actors. Our rehearsals are usually pretty intense but we have lots of fun at the same time. As a new writer, I am constantly looking for affirmation and I must appear like the neediest person of all time, but without their input the play wouldn't be what it is today. I trust their instincts and if something doesn't feel right for them, I have to be really strict with myself and try to look at the work with a neutral eye and see what needs to change. Whether it be in the intention or the actually writing itself. As a director, I think that I like to workshop the work. Throw it open, get as much feedback as possible. I generally do a preview working from the second draft of the work, and I like to get the audience to give me feedback as well. I think it is important to see what works and what doesn't. Will and Serena understood that. I think that made for a really great partnership.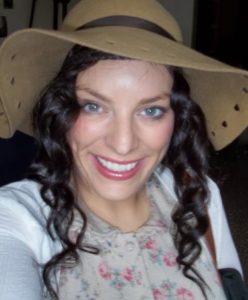 You delved into similar themes of sexual violence and drug and alcohol abuse in Belfast Boy, also based on true events. What draws you to these issues as a writer?
Belfast Boy is a true story based on the life of a friend of mine, Martin Hall. I worked with him in a restaurant after finishing Drama school in London. Each night he would tell me little stories from his past. I think that he felt like he could open up to me due to the Irish connection that we had, although I am a Catholic and he is a Protestant!
At that time I had a play called Dirty, Flirty Thirty on in London. It is a play about being single in your late 20s and 30s, a comedy. Martin had seen it three times and upon his third time, he asked me would I write about him. I had heard enough about his life to know that I needed to give him a voice on stage. I wanted to show him in a way that wasn't patronizing or in any way lecturing him, that the things that he had been through were not his fault, that the themes running through his narrative are actually universal, and that others will connect with him.
I wanted to give a voice to someone in a minority that I felt was underrepresented on the stage. Especially in Irish theatre, where every other play is a "Troubles" piece [a work that refers to the 30 years of conflict over the constitutional status of Northern Ireland]. Wasted, in a similar vein, is a story focusing on a minority voice represented on the stage based on true events. A minority voice that seems to reflect the majority, when it comes to consent and drunken sex.
The issue of consent was something that both Will and Serena felt really strongly about and asked me to write about. A subject matter that concerns not only their generation but mine as well, as the binge drinking culture seems to be something that is widely regarded amongst people in their teens, 20s and 30s as the 'norm.' We seem to be living in a society that has forgotten how to communicate without being a certain level of intoxicated or on a certain level of high. I had put out a few questions to friends and the public about the subject matter and got an overwhelming response. I think people felt more at ease opening up to me due to the way in which I dealt with the writing process of Belfast Boy.
Given that the crime in Wasted is based more on feelings and emotions rather than fact and evidence, were there special challenges you faced as a director in terms of how to stage the play in a way in which the message was not lost and would have the most impact on its audience?
I felt that the staging of the piece needed to reflect what we were doing as theatre makers. I trained as a director first and found it really difficult to get work in London, as jobs are generally based on who you know and not so much talent! I started to write out of frustration at not finding the work that I was passionate about and being overlooked for jobs. I think that I write with the knowledge that I will direct the piece. I can see blocking in my head as I am constructing scenes. This is a loose type of format though as I try not to have things set in stone in case it just doesn't work when you have the actors involved. I didn't want to make the piece waver towards either side. I wanted to give each character a voice, but I wanted the audience to come on that journey with the characters. I hope that is what we achieved!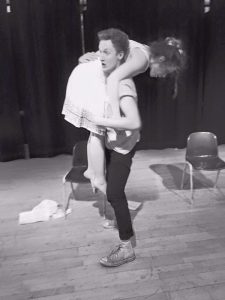 Is there anything you hope audiences will come away with after watching a performance?
Whether you love something or hate it, as a theatre maker I want to stage works that reflect our society and how universal certain subject matters are. I want you to go away and talk about it, discuss what you have seen, dissect it, come up with alternatives and solutions. If it makes you feel something, if it resonates with you, if you like it or loathe it, then my job is done.
Is Wasted the first play you're staging in the US?
Yes. I would love to take Belfast Boy as well at some stage, maybe to the [Origin's] 1st Irish Festival!
How did you feel when you heard you were selected for the Encore series?
We were all over the moon. The thought of staging my work in America is possibly the most exciting thing to happen in my career so far.
What do you most look forward to doing during your stay in New York City?
I have been to New York before back in 2005 with my family and absolutely loved it. It was August and very hot. So I have done all the sights. Actually, and maybe this is the Irish in me, I cannot wait to walk through Central Park in the autumn/fall season. With the crisp feel of the leaves beneath my feet, I am bringing my writing notebook just in case inspiration hits me! I am also looking really forward to catching some shows and having a cocktail or two!