Director Maria Sole Tognazzi Toasts Strong Women of a Certain Age With the Romantic Comedy 'Me, Myself and Her'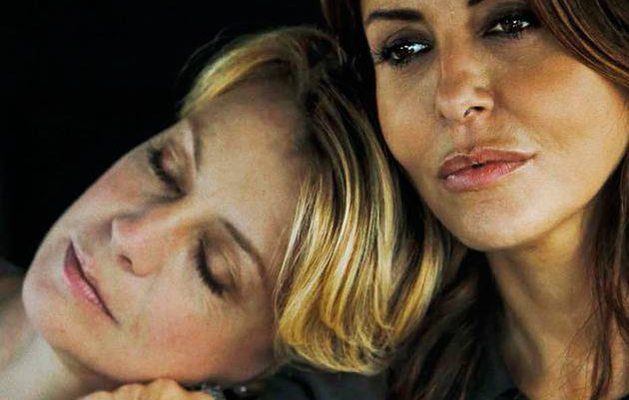 On the heels of the international hit, A Five Star Life (Viaggio sola), comes the romantic comedy Me, Myself and Her (Io e lei), Maria Sole Tognazzi's fourth film and second collaboration with Italian movie star Margherita Buy. Retired actress Marina (Sabrina Ferilli) and her partner Federica (Buy), an architect, live a glamorous life in Rome. The chic pair share a fabulously furnished apartment, fancy face cream, clothes and getaways to the sea. But when a new script tempts Marina back to the set, cracks in the foundation of her five-year relationship with Federica reveal the underlying issues that have been there all along.
The story of a middle-aged lesbian couple— a solid portrait of two fully realized female characters— in contemporary Italy makes the film the first of its kind. I met with Tognazzi, the daughter of actor, director, and screenwriter Ugo Tognazzi (La Cage aux Folles) and actress Franca Bettoia, when Me, Myself and Her made its North American premiere at the Film Society of Lincoln Center's Open Roads: New Italian Cinema series.
We discussed Tognazzi's personal motivation behind the film and her father's influence, among many things. As Tognazzi tells it, her journey as a filmmaker has evolved greatly since her last two films, A Five Star Life and The Man Who Loves (L'uomo che ama) screened at Lincoln Center back in 2013 and 2009, respectively.  
How have things changed since you were in New York promoting A Five Star Life?
A Five Star Life really pushed my life forward. It played at the Paris Theatre, across the street from the Plaza Hotel, for one month. It's where Woody Allen opens his movies, which made me feel really proud.
There's always a film in a director's career that makes you feel like you've expressed yourself the way you wanted to. Of course, it doesn't happen the same for everybody. Some people gain success with their first feature. For me, it happened differently, but I'm very happy that it happened with my third feature. The Man Who Loves didn't [receive distribution] in the US, but Me, Myself and Her will open here in 2016-2017.
The difference between then and now is that I'm more mature as a director. I know that I can say what I want in the way that I want.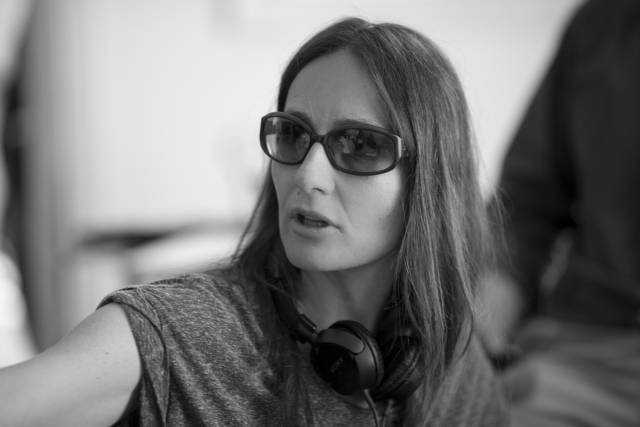 What inspired the love story between Federica and Marina in My, Myself and Her?
I wanted to work with Margherita Buy again because the experience was wonderful with her, with the film, with the success. We won all the awards we could've won. Above all, we developed a beautiful friendship. I wanted to work with her again, not just because it was a great experience, but also as a sign of gratitude. I wanted to do something just for her.
Margherita is the biggest movie star in Italy. Everyone wants to work with her, so I wanted to do something she had never done before. Then I went to the Cannes Film Festival and I saw Sabrina Ferilli, who was there with Paolo Sorrentino's film The Great Beauty.
I worked with her when I was young. I was an assistant director for ten years before I became a director, and I worked with Sabrina three times. When I met her again in Cannes, we were together a lot. Many times we said to each other, "Congratulations on your film!" "No, congratulations on yours!" "Please keep in touch in Rome!"
I was thinking during the trip, and back in Rome, that it would be wonderful to put together these two women who were so different and such different  actresses. Immediately I thought it was wonderful to put them together in a love story. I wanted to tell a story that had not been told before. There have been some Italian films about homosexual men, but not about women— and women who are mature. Perhaps a character is gay, but the story is not focused on two women in love. It's a reflection of a broader issue of the role of women in cinema that is not just about these characters.
The problem with women in cinema is not only a problem here in America. The problem of too few female directors exists also in Italy. Although A Five Star Life and Me, Myself and Her are different films, they have something in common, and that is the type of woman they portray. A woman that is not afraid to be alone. A woman who is independent. They have this connection of the type of woman they represent. They are not just comedies, but something deeper because there is a lack of this type of character.
Along with frequent collaborator Ivan Cotroneo, you have also partnered up with critically-acclaimed novelist Francesca Marciano for both A Five Star Life and Me, Myself and Her. Was your interest in representing strong, independent women what drew you to working with Francesca?
Francesca and I have several things in common. Our sense of irony and a way to realistically portray characters, in both a humoristic and a melancholic way, to try to represent them as whole, especially these type of women. We came together in a natural way and decided to write together with Ivan because I knew she was the right person. We were working together at Francesca's home and we were trying to write a story about three sisters, but that story never came to be.
Francesca is actually the one who asked me, "Why don't we write about somebody— a woman— who is like you?"
I had been single for a while and she used my life as an example. "Look at you. You have a great life, a great career. You're doing great for yourself, so why don't we represent this type of woman?"
A modern woman that has never been represented in Italian cinema before. It's a woman that is happy and free and self-sufficient, who doesn't have any children. Her life is different from the typical life. That was how we came with the idea for A Five Star Life.
For Me, Myself and Her, it was an idea that I had that I pitched to Francesca and Ivan. They helped me bring out the story that they knew I could tell. They are not just collaborators, they are friends. I love working with people I love because I know we can understand each other and inspire each other.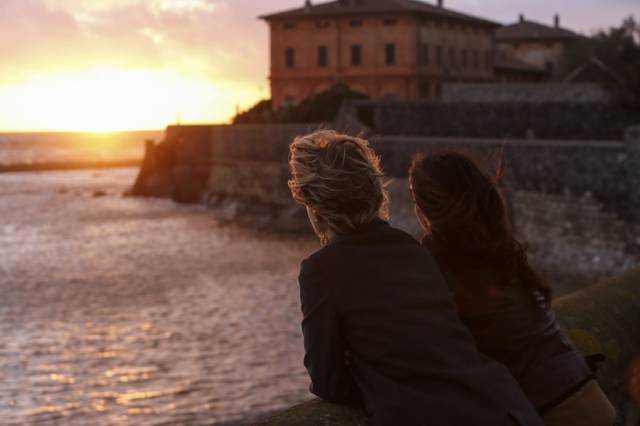 The love shows through in your work. Movement and travel are also very important themes in your films. Is that part of what bonded you with Francesca, who is known internationally for her cross-cultural novels and 2014 book of short stories, The Other Language?
Yes, traveling is very inspirational for me, but I realize it later. For example, right now in New York, I observe and look around. Later on, what I have seen will come back to me in ideas or as characters.
Francesca has traveled a lot, lived in Africa and New York for many years. She's very open-minded and curious, has great knowledge of different cultures. She's constantly inspired and a constant inspiration to me. Often when we meet, we come up with stories of our trips. Many of Francesca's [experiences] are captured in her books. Our [experiences] are a starting point for the stories we put together.
How did growing up in a family of artists inspire you as a person and as a director?
In the beginning, I didn't want to work in cinema. My father was an actor. My mother was an actress who stopped acting after she had her first child. I was always surrounded by very important people working in cinema. You know, Pasolini, Ferreri, Fellini.
I rejected it at first. Then my father died twenty-five years ago and I needed to do something, so I started knocking on the doors of the people I had known all along. Just to find anything to do. It could've been just making photocopies or working on productions, anything. That's when I was asked to work as an assistant director, which is how I started. That's how I understood that I belonged in cinema, by working in it. After working as an assistant director, I decided I wanted to make my own stories.
What was the best advice you received from your father?
We never talked about work because I didn't have the desire yet to become a director when he was still alive. A lesson that stayed with me is to live with total freedom of expression. To do what you really want to do. To not judge people in general and the characters that end up in my movies.
My father was a very free and anarchic man who thought that freedom had to come above everything else. I live with this freedom that is important to me as a woman, but also for the stories I tell and the characters I write about.