Interview: Ken Davenport on Live Streaming the Off-Broadway Musical "Daddy Long Legs"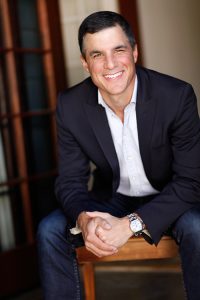 Ken Davenport is the renowned Broadway producer behind popular hits such as Kinky Boots and Deaf West's Spring Awakening, with audiences continuing to flock to the theaters nightly. His savviness, intelligence and passion have paved the way for decades, and now this legend and master strategist is paying it forward – just in time for the holidays.
The stunning Daddy Long Legs musical, also produced by Davenport and currently playing Off-Broadway at the Davenport Theatre, will be broadcast live online, free of charge, on Thursday, December 10, to audiences worldwide. Starring Megan McGinnis as Jerusha Abbott and Adam Halpin as Jervis Pendleton, Daddy Long Legs tells the story of a romance written in letters. StageBuddy had the opportunity to speak with Davenport about the first ever Off-Broadway live stream, its impact on the accessibility of theater, and what it means for the future of the industry.
What were some of the factors that led to this decision to live stream the Dec. 10 performance and what is the main goal in making Daddy Long Legs accessible to audiences around the globe?
I've been dreaming of streaming a show for many years now. But whenever you're crossing a frontier it takes the perfect set of circumstances. And for this, that meant the right show, the right theater, the right producing partners willing to go where no one has gone before, the right cast, etc., and Daddy Long Legs was finally when all the stars aligned.
The goal is to put a spotlight both on Daddy Long Legs and on streaming theatrical content online in general. The distribution of theater through other digital and other television or cinematic channels is one of the biggest and most powerful audience development tools that we are not using. I want that to change.
In this age of technology and advancement, what are the benefits of live streaming and do you see it as a growing trend for the industry in the future?
I do see it as a way to get the word out to a lot of people in a very short period of time. Part of Broadway and Off Broadway's challenge is to speed up word of mouth. The economics are so challenging we need people talking about our shows faster to get people to buy tickets faster. In one night of a live stream of Daddy Long Legs, we could easily get as many people seeing the show that could see it in an entire year at the theater. That will help spread the word.
Do you see any drawbacks to the live streaming process, regarding quality of experience or its effect on ticket sales?
Nothing beats the live in-the-theater experience, so I'm not worried about a loss of ticket sales. Even if we did lose some in the short term, we'd gain more in the long term. And remember, baseball games and concerts and other live events have been shown on TV for years. But people still love to sit in the stands and watch them live.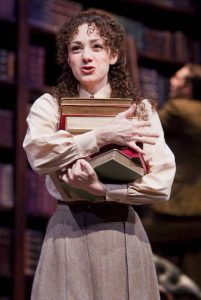 Daddy Long Legs is reminiscent of a more classic and romantic time and the music is so breathtaking – does the show have a target demographic and what are the best marketing practices to reach them?
Daddy Long Legs appeals to the very traditional Broadway theatergoer - 44 years old and female. However, those women (who are the ticket buyers) usually bring their husbands or significant others. And lucky for us, the men who come love it too!
Traditional theatergoers are easier to find, but at the same time, they are heavily marketed to so there is a lot of competition. By live streaming, we hope to cut through some of that.
What has been the most joyful part of the process for you over the course of the show's run?
The show breaks my heart every time I see it. It's hard not to tear up when I hear the incredible Megan McGinnis sing about her hopes and dreams as Jerusha.
Anything else you'd like to add about experiencing Daddy Long Legs via live stream or in person for those who haven't seen the show?
My hope is that people will not only watch, but that they will encourage others to watch. This is really a test, and if we can show that there are lots of people who tune in, then more producers and more shows will do this in the future. So if you want more streamed shows, watch Daddy Long Legs on December 10th!
Following the live New York broadcast at 8 p.m., the performance will be replayed at the flowing below times to allow audiences worldwide access:
Los Angeles 8 p.m. (PST) December 10th
London 8 p.m. (GMT) December 11th
Tokyo 8 p.m. (JST) December 11th
For more information and to register to view the livestream, please visit: https://www.daddylonglegsmusical.com/livestream/