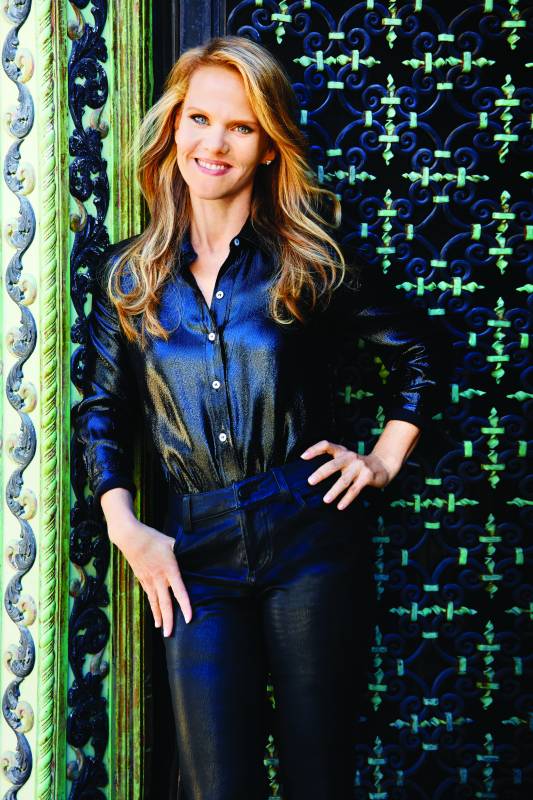 We spoke to Mina Tulchinsky about her debut album All Heart now available in stores.
How was the process of selecting the songs for the album? What was behind the selection?
The process of selecting the songs was very simple. Some were songs that I had sung or performed in my past that I had wanted to go back to --- when you have more "life experience," you bring a deeper meaning or interpretation to a piece. Others were dream songs of mine that were technically and vocally more challenging that I had always loved to listen to, but had never worked on or sung.  And others were just songs that I had always loved for one reason or another that I thought would fit into the overall "feel" or "flavor" of the album. "Giorno Doppo Giorno" was an original song suggested to me by my producer, Mark Portmann, which I fell in love with immediately. The last song, "Will You Remember Me", was a very unique unpublished song by Gershwin that my pianist, Ben Toth, brought to me during one of our practice sessions. It fit so perfectly in my voice and with the flow of the album, I had to include it!
All the songs in the album have a glimmer of hope. What songs do you find yourself listening to during times when you want to feel happier or hopeful?
I am happy to hear this!! That was my feeling exactly, but I never really thought about it until now actually J. I guess "Somewhere Over the Rainbow" is probably the most "hopeful" of all the pieces on the album. When I want to feel happier --- this may sound crazy, and I'm sure I'm going to really embarrass my kids now --- but musically I usually turn to either Latin or classical Baroque Music. This is my "sunny" music...both have a great rhythm and are extremely upbeat. I usually listen to Latin Workout Radio on Pandora or Latin Pop when running and that keeps me going forever! I love Juanes, Juan Luis Guerra, Don Omar, Chayanne, Enrique Iglesias, Ricky Martin, Shakira, Jennifer Lopez and Fanny Lu to name a few. For Baroque I love Monteverdi, Bach, Handel, Vivaldi and Rameau. For inspiration and/or feeling hopeful I like Celine Dion, Vanessa Williams, Cher, and Shania Twain. I am sure I'm leaving some out...I love too many!!
What do you remember best about your first meeting with Mark Portmann?
I remember that Mark was extremely humble and understated. I like people like that. He didn't seem to be an egomaniac or self-obsessed in anyway. I remember being very nervous to meet with him initially, in fact. However, his understated and down-to-earth manner put me at ease almost immediately. Once we started talking music it was like we had been friends all along.
You have taken on songs made famous by legends like Judy Garland, were you intimidated by the idea of recording beloved covers?
I really wanted to bring these timeless standards and covers back to life in my own unique way. They have been sung, over sung and modernized by many different artists. I am truly hoping that the listener will find something unique in their simplicity and purity...that was more what was I was going for. There have been so many different arrangements over the years that the integrity and beauty of these songs has in a way disappeared sadly. I am trying to bring them back to life in a simpler more nostalgic fashion perhaps.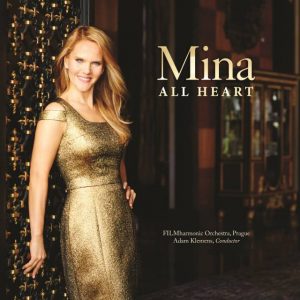 Your rendition of "Songs My Mother Taught Me" is quite moving. Were you thinking about your legacy to your own children when you recorded it?
I love that piece so much, thank you. Yo-Yo Ma even has a recording of that piece --- solo cello --- it's also incredibly moving. That is an interesting thought, the text is very beautiful and moving, it is an emotional piece for sure. I think all mothers can relate to it on some level. Especially now that I have a son after three daughters, I guess it takes on even more meaning. Hopefully one day it will mean something and leave an impression on my children, when they are a little older perhaps J.
You sing in Spanish, French, Czech, Italian and English. What proved to be most exciting about channeling your emotions in so many different languages?
I am quite used to singing in foreign languages, they are just part of the music to me...like painting in different colors, and it's all part of it I suppose.  I guess I have always been somewhat of a foreign language buff. I majored in French in college (minored in music) spent a year in Paris, have always loved foreign films so I guess it's just what makes the album a little more "diverse" in some ways. The most challenging part was probably learning the Czech. There were some sounds that I really had to work hard on to perfect as they were completely new to me. It was challenging yet stimulating at the same time, but in the end they made the songs even more beautiful to me and I am happy I was able to do it.
The album is self-released, can you comment on the importance of women artists striving to put out their own work in a male dominated industry?
I was quite fortunate to release this album myself, so I had more "creative" control in a sense, which made it really exciting for me as an artist. However, I don't see the product as solely my work, with the exception of my voice of course and style of singing. It was more a collaboration with the incredible team of which I am so grateful to be a part.  We all worked together so nicely and fantastically, it is something we are all proud of now. There are some huge perks when you work with a major record label or producer, but definitely some major setbacks as we have seen in the media over time throughout history and even today...
Considering you recorded "Think of Me", what would be the dream role you'd like to play in a Broadway musical?
Given my hectic schedule I can't picture a musical that I am dying to be in, but I must admit I have always loved West Side Story and Fiddler on the Roof. They are both favorites of mine.
Mina Tulchinsky's debut album, All Heart currently available for CD purchase/download on Amazon as well as digitally on iTunes, Google Play and Spotify. Official Website: https://www.minajoymusic.com/