Interview: Playwright Tanya Barfield on her Nonlinear Love Story "Bright Half Life"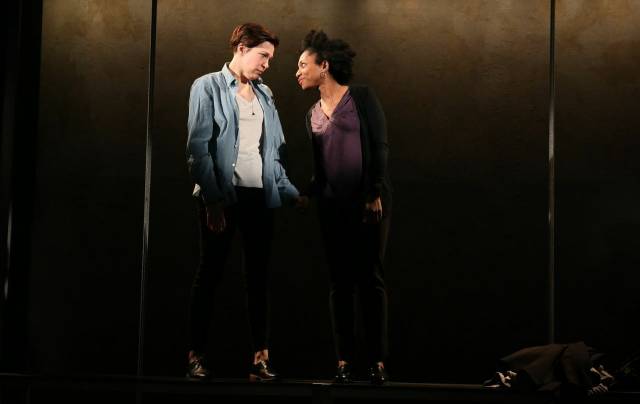 From the African-American experience to the choppy waters of international adoption, award-winning playwright Tanya Barfield is not afraid of a challenge. Her courageous writing has been awarded with a Lilly Award, a Helen Merrill Award, and a Pulitzer Prize nomination. Her new play, Bright Half Life, is challenging in a different way -- a love story between two women told out of sequence. Barfield was generous enough to take some time to talk to StageBuddy about her new play, its unique structure, and the challenges of new play development.
How did you get your start in the theatre?
I didn't have any exposure to theater as a child. My start came when two actors from the Oregon Shakespeare Festival visited my high school and performed a mini Macbeth. I was blown away by the language – all these beautiful words coming out of their mouths – and it was just two actors on stage telling the entire story! Come to think of it… I wonder if that early experience had anything to do with my penchant for writing two-handers. Both my plays, Bright Half Life and Blue Door, are two person plays that span a number of years.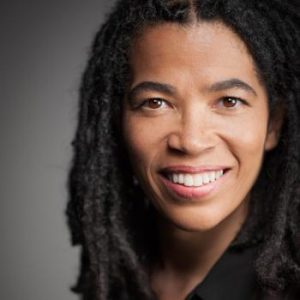 You have a new play being presented in New York called Bright Half Life.  What was the inspiration behind this play, and what was the process of writing it?
The play is about marriage. It begins when Erica contemplates the notion of soulmates and proposes to her ex-girlfriend Vicky. I wanted to write a romantic play. I've never done that up until now. At the same time, I didn't want to bore myself in the process. So, I wrote a mixed up love story about the highs and lows of a long term relationship. When I first began the play, I didn't realize that I was actually writing the play because many of the scenes are quite short – like flashes of memory. (I constantly lecture my students to write longer scenes. "Don't write plays as if you've written them on Twitter," I say). But, slowly, like developing old film, the play begin to emerge.
The play makes great use of nonlinear storytelling. What were the challenges and benefits of structuring a play like that?  If the story is out of order, how do you know where to place an events in the story for the most potent effect? How do you make them fit together, as it were?
The biggest challenge in writing Bright Half Life has offered a creative opportunity: how do I structure a satisfying dramatic arc with a nonlinear narrative? How do I calibrate momentum through a series of short scenes? Although it unfolds out of sequence, the play follows a traditional structure in terms dramatic tension and rising action. The penultimate moment of Bright Half Life is chronologically the inciting incident – but it is also the climax. We see the catalyst for the entire play just before the story ends. This structure provides a very active experience for the audience as they constantly have to orient themselves in time and place.
What influences you most strongly as a writer?
Other writers, mostly. Playwrights, novelists, poets.
Which ones specifically?
I wouldn't say that other writers affect me per se, but the process of other writers and artists affect me.  I'm the person who goes to an art gallery and spends more time reading the artistic statement than I do looking at the art (which I very much enjoy) because I'm interested in people's creative processes.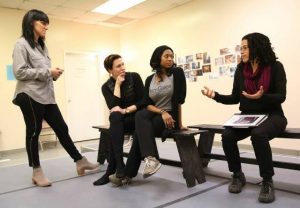 Do you find there's a theme or exploration that continually pops up in your work?
My work is quite varied in form and content. But, all of my plays are about individuals that exist within a larger social construct, be it the black experience in Blue Door or a global interconnectivity as in The Call.
What are some of the challenges of developing new plays?
Developing plays can be quite difficult for both financial and creative reasons. One has to take time of work to pursue creative opportunities that often pay very little. And, if you develop or hear a play read multiple times with no promise of production -- receiving feedback from a variety of sources – it can sometimes become overwhelming or disheartening. At the same time, I've had many great development experiences at places like New Dramatists, Sundance and the O'Neill. And I've been lucky enough to have theaters (like Primary Stages and Playwrights Horizons) support my plays in development too. The trick is to surround yourself with good collaborators and take all the feedback with a grain of salt.