Interview: Royce Vavrek on Writing the Libretti for the Operas "Dog Days" and "Angel's Bone"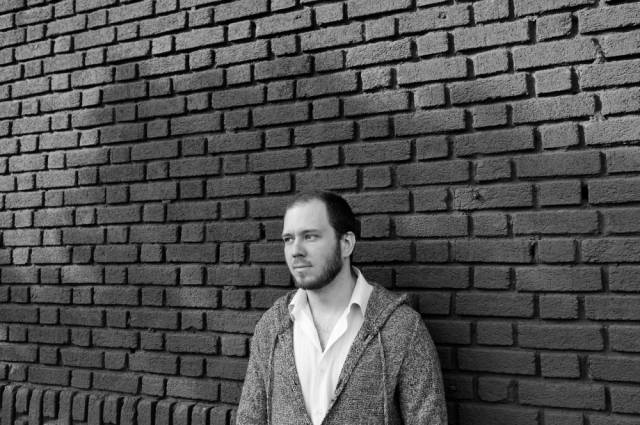 Brooklyn-based Canadian librettist Royce Vavrek is a very busy man these days, and New York audiences are very lucky!  This month, the 2016 Prototype Festival features two of his operas, Angel's Bone with composer Du Yun and Dog Days with composer David T. Little. Then on February 7, American Lyric Theater's acclaimed series ALT Alumni: Composers and Librettists in Concert Vol. 2 will preview excerpts of Mr. Vavrek's new opera Breaking the Waves, adapted from Lars von Trier's award-winning film and written with composer Missy Mazzoli.  Only in his early 30s, Mr. Vavrek has a diverse body of work and numerous upcoming projects and commissions, including his first grand opera, JFK (Fort Worth Opera) with Mr. Little, about John F. Kennedy's final night.  Curious about where he finds inspiration and how he collaborates with so many composers who have such distinct musical voices, I spoke with him via email due to his hectic schedule.  He responded with grace and eloquence, and I was thrilled to find we both shared a passion for the music of Samuel Barber!
You've collaborated with a vast array of composers -- Ricky Ian Gordon, Missy Mazzoli, Joshua Schmidt and Paola Prestini to name a few.  In the upcoming 2016 Prototype Festival New York audiences will have the good fortune to experience your storytelling in two very different operas: the world premiere of Angel's Bone with composer Du Yun and the NYC premiere of Dog Days with composer David T. Little.  What would you say is the secret to a great collaboration?  And what are the challenges?
It helps to really, really love what your collaborators do. You are marrying your voice to theirs, so you've got to be excited about the creative ideas of the people you're working with.  David and Du Yun are so singular in the way they author music, and I try to give them the text the need to make the most vivid music theater possible. It's our goal to make our operas infinitely more than the sum of their parts. That's what great collaborations do.
Challenges are just little hurdles that are there to overcome.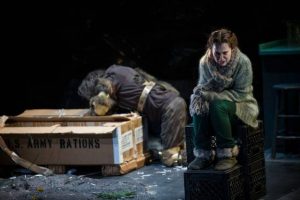 Can you give a brief insight into how your creative process working with composers Du Yun and David T. Little may have differed?
The processes of creating Dog Days and Angel's Bone were actually strangely similar!  Both began their lives in much shorter versions: A 20-minute presentation entitled "Scenes from Dog Days" was initially commissioned for the Dawn Upshaw and Osvaldo Golijov Young Artists Workshop at Carnegie Hall in 2009, and Angel's Bone began as a commission from the Mann Center for the Performing Arts in Philadelphia in 2011. From there we spent the following years expanding the shows into the full-length versions that are being presented as a part of PROTOTYPE. The process of writing an opera is generally that I write the words first (ideally a full libretto) and then the composition phase begins. I'm effectively "on call" during the composer's writing time, making myself available to make any adjustments as efficiently as possible.
What are your sources for inspiration?
I watch a lot of film and television, and read as much as possible!
When I was a teenager I really fell in love with American independent cinema, as well as foreign film. I grew up on a grain farm in northern Alberta, and the local cinema played primarily blockbuster fare, but I would read about all of these provocative films that were being released in bigger centers – movies like Todd Solondz's Happiness, Neil LaBute's In the Company of Men, Larry Clark's Kids, Jacques Doillon's Ponettte and Lars von Trier's Breaking the Waves – and I would wait many months for them to be rentable at the local video store. They were my portal to the world beyond my family's farm.
Inspiration comes from so many places: one of my greatest lyrical influences is the Canadian singer-songwriter Kathleen Edwards. What she does with her words and music astonishes me. I'm a boy of the musical theater, so I'd be remiss if I didn't also mention that I'm continually inspired by the cast albums that I fell in love with as a kid, that stand as examples of the power of music theater – shows like 1776, Sunday in the Park with George, and Michael John LaChiusa's The Wild Party.
And then there are authors like Richard Ford, Miriam Toews, Karen Russell, Alice Munro and Larry McMurtry make me wish I was a way better writer.
Who have been the encouragers and mentors in your career so far?
My love of music was fostered by my parents, and that meant that piano, singing, choir and theory were a part of my life early on. My childhood singing teacher, Ellyn Otterson, was a huge influence, exposing me to the work of Mussorgsky, Vaughan Williams, Wolfe and Copland, as well as the work of Sondheim and Porter. My high-school drama teacher, Paulette Long, helped me produce something like seventeen of my own plays while I was in high school… including a comedy called "Small Sad Saccharine Sins" that involved a nun beating a man to death in New York City (I went to a Catholic High School!). Also in high school, my 11th grade English teacher Donna De Bruin gave me some tough love and encouraged me to elevate the quality of my prose. In college I found Professor Carole Zucker who opened my eyes to New German Cinema and the work of Neil Jordan, and while at the Graduate Musical Theater Writing Program at NYU I learned so much from the faculty, in particular Mel Marvin and Mindi Dickstein. My operatic career has been full of people that have been so generous with their wisdom and guidance: Larry Edelson chose me as part of the first cycle of artists to be a part of American Lyric Theater's Composer Librettist Development Program, a training ground that provided an amazing foundation. It was through that program that I met Mark Adamo, who taught me so much of what I know about opera. And then there is the visionary producer Beth Morrison… I thank my lucky stars that she is in my life. She has given me and my collaborators so many opportunities to make huge, bold artistic statements that have altered the course of our careers.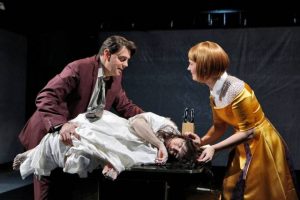 It is so apparent from your libretti that you have an extraordinary imagination!  Where do you go for/how do you find your subject matter?
I wrote an opera that was inspired by the Gopher Hole Museum in Alberta, Canada (Prairie Dogs with Rachel Peters), an opera about Gertrude Stein (27 with Ricky Ian Gordon), an opera about a space shuttle disaster (O Columbia with Gregory Spears), an opera based on the life of a Swiss explorer at the turn of the 20th century (Song from the Uproar), an opera based on a very short story (Mermaid in the Jar, also with Peters), an historical opera about 17th-century Norwegian witch trials (Maren of Vardø with Jeff Myers) and an imagined operatic fantasy about Prince Harry (Stoned Prince with Hannah Lash), among others. Subject matter can be found anywhere and everywhere!!
If you could go travel back through time and meet up with a deceased composer for collaboration, who would it be and what might be the subject matter?
Samuel Barber. I love his music! I just wrote the text for a companion piece to Knoxville: Summer of 1915 called Knoxville: Summer of 2015 with Ellen Reid. I also think that Vanessa is one of the great operatic masterpieces.
I'd convince him to do something really wild and beautiful – a Catherine Breillat adaptation perhaps?
Royce Vavrek's Angel's Bone and Dog Days will be performed at the PROTOTYPE festival, through January 17.  Excerpts from Breaking the Waves will be featured at ALT Alumni: Composers & Librettists in Concert, February 7 at National Sawdust.