Interview: Shara Ashley Zeiger On Her Drama "Roughly Speaking" and Bringing a Face to Homelessness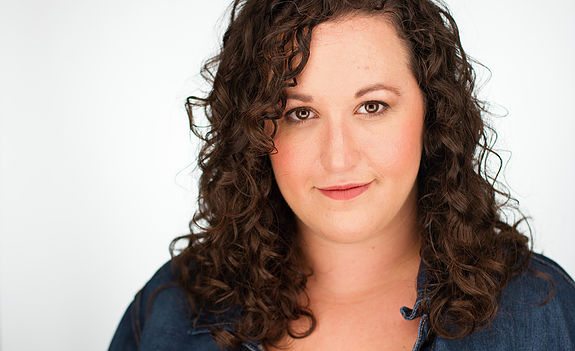 The multi-talented Shara Ashley Zeiger is bringing a face to homelessness this fall, with her new work, Roughly Speaking. Founder and Artistic Director of the Platform Group, Zeiger is passionate about creating work that gives a voice to those who need it most and acts as a catalyst for positive change. Roughly Speaking brings to light the stories, lives, and deepest turmoil of New York's most vulnerable – allowing the general public to open their eyes to the world in front of them and be moved to make a difference.
StageBuddy spoke to Zeiger about the real human begins who inspired the piece, her work with the homeless populations of NYC, and how we can create positive change in our society.
How did the idea come about for your play?
My husband is a volunteer director at Xavier Mission and I've spent the past six years or so volunteering with them. One day, this women who was volunteering next to me told me she used to be homeless and then quickly became my friend. I am an actor and a creator and I always wanted to do something like this, but a play didn't exist. I wanted to explore her story and then into turned into interviewing about 200 homeless people over two and a half years and finding a way to tell their story.
Was it tricky getting these stories – were people resistant to share?
My husband started a volunteer project called Ambassador Project, and the goal was to talk to people. Some of these people coming in on Sunday had not experienced any type of interaction all week. I did all my interviews through that and made sure the first thing I asked if they would be interested in an interview -- I wanted people to feel free to share with me. I really found the people who were receptive and people got to know me after awhile – sometimes people took some time to warm up and then would come back to me. Sometimes it would be letting them rant and just listen – I was always curious about their back stories – what their hopes and dreams are.
Did the bulk of their stories center around family or relationships?
I found over and over again -- it was all about the one person. The mother, father, spouse, sibling -- that person that held everything together. Whether they died or had a falling out, was often the catalyst that landed them where they are. My play takes place over the course of one day. Some of these people I knew for years and their lives had significantly changed. One woman was a college student who slept on a subway and she is now living in Louisiana in an apartment and has a job and is not on the subway anymore. There's also a gentleman who passed away about a year ago and I feel like by sharing his story, I'm doing my part to honor him at each performance. The show is actually very entertaining – there's a lot of humor because there's humor in life. In the end, it's a play about people who are stuck and trying to find their way out and get to the next place. For the mean time, they are trying to find a simple home in the community that they are currently a part of.
What do you think audiences will be surprised to learn?
People may initially think, "What is this story?" People may be surprised to know that it's all based on factual events. I want audiences to take away that 'Wow, it's not what I thought it was and people are people' and come away with a little more compassion.
A portion of ticket sales will also be given back to the homeless?
It's important to give back in some way. $3 from every ticket will go towards backpacks, to distribute to the homeless on the street and at Xavier because a lot of their belongings end up getting stolen. We're also stuffing all of our programs with street sheets -- info sheets for the homeless to know where to go and access to resources – we're also getting the community involved and inviting council members to hear these stories.
What can do after leaving the show with all of this new information?
My dream for the show is to have as many eyeballs as possible and have people clued into our mission. We want to raise awareness and have people think about things differently. A lot of people could be inspired to invest in programs -- the goal is to spread the word and leave the theater feeling something they never felt before.
Roughly Speaking runs through Sunday, November 20th at Tada Theater. For tickets and to learn more about The Platform Group, visit: https://www.theplatformgroup.org/