Interview: Jonny Orsini on Melody in Shakespeare and Why Storytelling Should Raise Social Awareness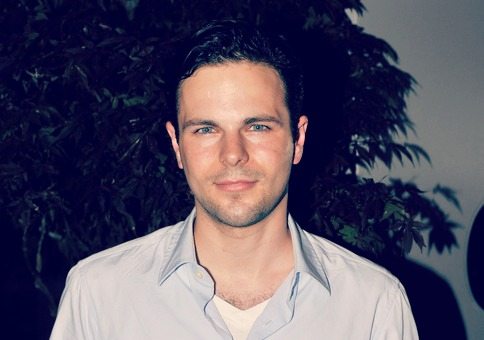 After his breakthrough role in The Nance, Jonny Orsini's career seems to be in constant ascent; in less than three years he has appeared on Broadway three times, has done Shakespeare on both coasts, and has played small roles in films with the likes of Annette Bening and Kristen Wiig. On April 26, 2015, Jonny Orsini will be honored at the T. Schreiber Studio Gala, which will see him receive accolades along with Edward Norton and Julie Halston. We talked to the rising star on the eve of the gala to discuss his career so far, his passion for acting and where he sees himself going next.
Congrats on being honored at the T.Schreiber Gala, what were some of the most valuable things you learned at the studio?
I've had quite a few different teachers during the time I've been acting but at the T.Schreiber Studio is where I learned my whole basis for being an actor from Terry. I have a lot of friends around my age or older who I work with, and a lot of them have come from grad schools, but I didn't go to grad school, T. Schreiber Studio was my school, so it's the foundation of everything I do.
Is it surreal to be honored by an institution you feel you owe so much to?
Yeah, especially because I'm being honored with Edward Norton and Julie Halston, I thought they were inviting me as a guest because I couldn't even imagine being honored with them. It's an unbelievable honor, I'm very grateful, I feel like I'm constantly working as hard as I can, but I'm nowhere as accomplished as Ed and Julie are, so I feel very honored.
I spoke to Julie who has worked on several occasions, and is friends, with Nathan Lane, have you guys kept in touch after starring in The Nance?
I definitely keep in touch with Nathan, especially because of the nature of the show that we did, it was very intense emotionally and we spent a lot of time together. He was always very supportive and a very good friend, which he's continued to be. I went to see him in The Iceman Cometh, which he was great in, and It's Only a Play and we keep in touch frequently, he's a great guy.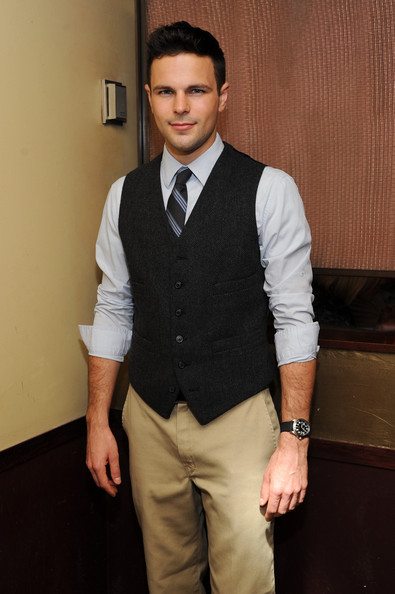 It's great that The Nance was filmed and is now available for free on PBS. It's rare for shows to be broadcast, so can you talk a bit about why you think this is important?
I initially set out to be a journalist before I started acting, so when I started acting I had the same mentality in feeling that stories are the most important way to get people to develop social awareness, to me that's the function of stories. There's nothing wrong with stories that are purely entertaining, but on a personal level I prefer to do stories that raise social awareness about various issues. The Nance is in my top two favorite projects that I've done in my whole life, I'm not gay, but it doesn't matter, the show raised awareness about gay history especially in a time when gay rights are getting well deserved and much needed attention and momentum, so this was the perfect story. A lot of my gay friends weren't even aware that things like what they saw in The Nance had happened, so it was a great history lesson in addition to being as funny as Nathan was in the show. It was also very moving and had lessons which Douglas Carter Beane tied in together so beautifully. When you live in New York it sometimes feel like this is the whole world, but it's just a bubble, there are so many people across the country who don't have access to these great stories we tell onstage, so the fact that a place like PBS puts all that work and effort into making a beautiful film so that people outside NYC can have access to it is so important. I'm grateful for that, even if I hadn't been part of the show, I think things like these are some of the most important we can do as a country.
Do you do journalistic research before taking on a part?
Absolutely, my process from when I was doing journalism to when I became an actor has remained exactly the same. It's just that the manifestation of the research is different, instead of doing a news piece it becomes a fictional story.
The Nance turned you into some sort of a sex symbol of sorts within the theatre community, were you surprised when that happened?
Did you say sex symbol?
Yeah, your character was an object of desire in a way we rarely see men be onstage.
Uh, yeah, I'm actually even surprised to hear you say it now because if people talked about that I was never aware of it. Quite frankly too, the whole thing for me in doing The Nance, and that aspect of where I had to be in the bathtub for that little bit at the beginning of the play, the thing for me was there's all this talk when people have to be nude onstage and they put all this work into it to make sure they look good and all that stuff. But for me, the way I stayed comfortable in doing that  was thinking about the circumstances which were I'd ran away from my hometown of Buffalo, NY, it was the middle of winter, during the Depression so I wouldn't have much food, or a tan and I wouldn't be recreationally lifting weights or doing exercise because my biggest concern would be trying to find what to eat and a place to sleep. So doing The Nance I did things I usually do to stay healthy, but I purposefully did not work out, I've never been bulky or anything but if anything I worked out even less, and stayed out of the sun, so I focused on the situational things of the character to be truthful to him, rather than saying "I have to be naked let me try to look good", if I'd done that I would have freaked out!

You followed The Nance by tackling Shakespeare on both coasts, Macbeth in New York and Othello in San Diego. In the past you've also expressed you'd like to play Romeo, are you planning on playing a part in every Shakespeare play?
After The Nance I had an opportunity to do my first TV show, so I decided to go with Shakespeare which was a lot more difficult for me because I had never done it before. I respect all kinds of actors, but for me personally I wouldn't feel like an actor unless I dug into Shakespeare, I'm not sure if I'll feel this way ten years from now, but right now for me to feel like a real actor I have to have some sort of ability to handle that language. Actors like Alan Rickman and Orson Welles say it's language that's so powerful an individual could never live up to it, and so there's something about working with language so powerful that's very humbling in a very good way. It's a constant challenge and you keep discovering things, no matter how many times you read the same play or even a particular sonnet, you discover new things and it's so dense and exciting. It's not my background at all, I didn't go to Juilliard or Yale, but I knew if I wanted to be a great actor I had to dive into Shakespeare, so that's what I chose to do.
Right, listening to someone like Olivier doing Shakespeare is almost like listening to a symphony...with the Bard in mind, Macbeth was directed by Jack O'Brien who directed you in The Nance, and you also did two plays with playwright Douglas Carter Beane, is it important for you to stick to working with collaborators you like?
My goal in life is to find like-minded people who seem to have a similar mission to mine as a storyteller, and try to work with them. Even with the plays I did with Doug I wasn't even sure if he'd remember me, it's not like he remembered me from our first play together and put me in The Nance, I went through the whole audition play and everything, I was surprised he remembered me when I walked in the room. Even when Macbeth came up, Jack didn't offer me the role, I had three callbacks for it and he asked if I could handle the language so I said "I'm going to work my ass off", so I kept coming back.
You were fantastic in Almost Home as well, but it was one in a series of very dark emotional roles. Is it refreshing in a way to be doing A Fish in the Dark on Broadway?
I say that to people, it's funny especially if people haven't seen my work before A Fish in the Dark which is certainly a very different thing. I've done comedic roles in some indie films and there was certainly a comedic element in The Nance, so I feel good about comedy and enjoy doing it. Not to sound heavy handed with it, but my most rewarding times as a storyteller are times where I can raise social awareness, whether it's gay rights or PTSD or the transition from a marine or a soldier coming home...those are the things I find the most fulfilling. On the other end of that it is very nice to just do a comedy because it's less emotionally exhausting, there are studies that say when you live things thoroughly in your imagination to your nervous system it's almost as if you actually lived the experience, so doing a show playing a marine with PTSD like in Almost Home or doing The Nance, I couldn't do much outside of the show, even when I wasn't at the theatre my mind was in the show. Doing A Fish in the Dark I've been able to pursue things in my personal life that I always wanted to do which I enjoy, and then I go to the theatre and we have a lot of fun, laugh, I'm with a cast of great people so it's almost like a paid "staycation".
It must be relaxing compared to Cigarette Candy in which you also played a soldier and were quite good as well.
Yes, thank you, that's the other project besides The Nance that I feel are closest to my heart.
Is there any chance we'll get to see you in a musical or is your voice not there yet?
I've said this before and maybe got into a certain degree of trouble but musicals aren't my personal genre. I would never say never to anything because anything that feels like it could be challenging I would certainly be interested in. Like you said before there's a lot of musicality in Shakespeare, I personally love music, I grew up playing the saxophone and I play hand drums now, so I love music but musicals are not a format that interests me personally (laughs).
For more about the T. Schreiber Studio Gala visit their official website.