Meet the Fire This Time Festival Playwrights: Sandra A. Daley-Sharif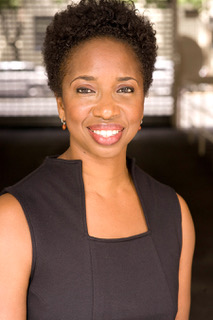 The Fire This Time Festival, focusing on the experience of African American artists and audiences, takes place this year from January 15-28. The festival provides a platform for emerging African American writers to have their works produced and shown to the world. We want you to meet some of the playwrights in the week leading to the festival. Here's Sandra A. Daley-Sharif, whose play Anonymous will be performed as part of Fire This Time's 10-minute play series.

Describe your play. 
Anonymous is a Black artist gets really frustrated. What else is new!? She goes to extreme measures, including going under the guise of Old White Guy.
How did you first realize you wanted to become a playwright? 
I first realized I wanted to be a playwright when I didn't see the stories I wanted to tell. Being Caribbean-American brings a different perspective and I was determined to explore and hone that voice.
Mention one play you think is flawless. 
Flawless is impossible. But darn well LOVE? Curve of Our Departure by Rachel Bonds. I would love to spend an afternoon talking to Ms. Bonds about her wonderful play.
Who is your favorite character in a play? 
Ahhhh. Hmph.
What does your perfect place for writing look like? 
I can write on a train. I can write where nature abounds. I can write in a cozy place. But, perfection is a waiter nearby, bringing wine, coffee, lunch, snacks.
How do you know when your play is "done"? 
A play is never "done-done". But it is "done" when I've exhausted all that I can do by myself, when I am ready to collaborate, to hear it out loud, to put words into action.
What's one line of dialogue you're really proud of having written? 
Come on, there are too many. lol. And they live in context. And, in truth, I'm really not that precious about my work. I often read my work and I am amazed. Creativity - creating art is a humbling experience.
What actor (male or female) would you love to have do one of your plays? 
Again, too many wonderful, amazing actors that I love! I couldn't begin to name names, else I leave someone out. And, I like to discover someone new. To be surprised. I also love when an actor I never thought of shows me another side or "take" on the character.
What is the meaning of being part of The Fire This Time Festival for you? 
How thrilled am I? To be a part of history in the making. A long list of creative emerging black playwrights. Also, I am a producer myself; it is so great to be taken care of.
What is your biggest wish for the theatre community in 2018? 
My biggest wish for theatre in 2018 is that we tell brave, forward propelling stories. That we break tropes. That we heal. That we write stories that matter deeply.
For more information on The Fire This Time Festival click here.