Michael Feinstein Interview: "Anything that will keep theatre alive is important"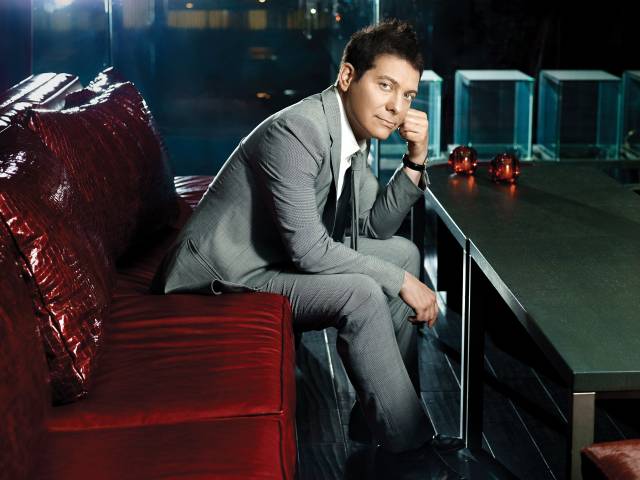 Perhaps no one else on Earth knows as much about the Great American Songbook as Michael Feinstein, which is why it was a pleasure to converse with him about his upcoming show at the Brooklyn Center for the Performing Arts in which he will pay tribute to O'l Blue Eyes. We also talked about how he keeps songs sounding fresh, creating the setlists for his shows and he shared his thoughts on the current state of musical theatre.
What have you prepared for the show at the Brooklyn Performing Arts Center?
The show is a Sinatra tribute to celebrate his centenary, so I've been having a wonderful time putting together different programs for different venues celebrating and saluting him, because his music is important to me and I was lucky enough to meet him and know him. For the Brooklyn Center I'll be doing a show with a jazz trio, led by the wonderful Tedd Firth on the piano, I'll be at the piano as well, the show will not only be celebratory of Frank, but will also have me interacting with the audience. I'm excited about it.
For someone like you, with such an extensive knowledge of the Great American Songbook, is it easy to put together a show? Knowing hundreds of songs, do you have a hard time making the selections?
It's a very good question. Knowing so much or knowing too much, like the Alfred Hitchcock movie, sometimes is a blessing and sometimes is a hindrance in that it can be harder to make a selection of a finite number of songs. However I've put together something that I think is a good distillation of his career, if it's even possible to do that in such a short amount of time.
In your book The Gershwins and Me, you mention there used to be a time when Broadway music was popular whether people were straight or gay. I grew up loving musical theatre because of my father and grandmother, and it wasn't until I came out that I realized that I'd be doing my "homework", so to speak, because all the music I already loved was part of the gay canon. In your research why do you think this disconnect happened between popular music and musical theatre?
As far as I can figure it was the 1970s when there was a sea change concerning Broadway, in the 1960s there were still many, many cast albums that were best selling recordings such as Hello, Dolly! and the soundtrack of The Sound of Music, and Fiddler on the Roof, these were huge selling albums, selling millions and millions of copies. Hello, Dolly! was so successful they did many versions of it including a recording with an all black cast with Pearl Bailey and Cab Calloway, but in the 1970s cast albums became mainstream I think. Even Sondheim talked about when he was writing in the 60s he didn't think he would be able to write a song that would become a hit out of a Broadway show. Mainly the 70s and the disco era changed things, there was also other music that collectively gay men listened to that was considered camp, that is also a lost part of gay culture.
Many people complain about Broadway not doing new works and recurring to jukebox musicals or books based on pre-written material. But as a keeper of the Great American Songbook, you must feel it's essential for people to discover the work of the Gershwins in shows like An American in Paris. What do you think would be the right compromise between these points of view?
I think that anything that will keep theatre alive is important. Theatre is a business and producers strive for art, but they also have to make money and want to produce things that will draw in an audience. It's rather extraordinary to me that An American in Paris has such tremendous success, in that it's risky to mount a musical with classic songs at this point because there aren't as many people who know them. Even though the show is not a revival, but an "original musical" because it had never been performed on the stage before, I think that show has innovative elements, at least for today's audiences, the use of so much dance in the context of a plot is amazingly considered novel, of course it was pioneered by Agnes de Mille in Oklahoma! in 1943, but nevertheless a show like that has something that audiences want and I don't think it's an either/or thing. Like most people who care for Broadway musicals I hunger for original musicals that will be inspiring and of great quality. I'm a tough cookie in that sense.
Over the summer you performed at Night of a Thousand Judys and sang a longer version of "If I Only Had a Brain" from The Wizard of Oz, which I'd never heard before. Songs seem alive organisms when you perform them.
It's important for me to keep songs fresh. The songs survive because they're adaptable, for example singing "If I Only Had a Brain" with all the extra lyrics, or actually the lyrics that didn't appear in the movie, made the song feel new to people. My goal as a performer is to always make the music sound fresh.
Michael Feinstein performs at the Brooklyn Center for the Performing arts on October 24. For tickets click here.