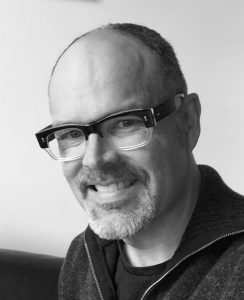 The 2016 New York Musical Festival, which runs July 11 through August 7, will bring audiences four full weeks of new musicals, concerts, readings, and panel discussions. We spoke with Brett Sullivan about his musical The Last Word.

What was the first musical that made you want to make musicals?
It was really musical films - West Side Story, Blues Brothers and Moulin Rouge!
Describe the sound of your musical, it's like _______ meets _________
Hairspray meets Rocky Horror!
The show touches on the economy and people being removed from places they've lived in forever. How do you go about making a musical about a subject matter many go to the theatre to escape from?
The Last Word is set in 1976 against the contrasting backdrop of Bicentennial celebrations in very dire economic times. The musical takes us from Cleveland to Albuquerque in a time where there are no mobile phones or internet. If you were lost, you had to find a pay phone, and even then they normally didn't work! Despite the setting, the story is fundamentally a comedy with a universal tale of friends sticking together to overcome the odds.
What's the most points you've ever made on Scrabble?
I'm an underachiever - 42 points for JIVE on a triple word.
Why is it important to bring your show to NYMF?
NYMF has been the first step of collaboration for The Last Word and I'm amazed at the community of creative people that NYMF attracts who want to be involved in new work. There is an excitement about staging something from scratch as there are no precedents. All ideas are up for grabs.
What's next for the show?
We would love to find a producer to develop it to the next level for a regional, or Off Broadway production. I would also love to have it staged in my hometown London.