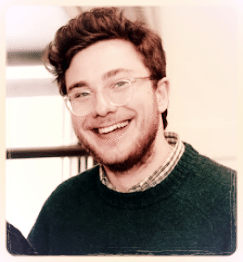 The 2016 New York Musical Festival, which runs July 11 through August 7, will bring audiences four full weeks of new musicals, concerts, readings, and panel discussions. We spoke with composer/lyricist Elliah Heiftetz about his folk musical Dust Can't Kill Me and working with Spring Awakening's Srda Vasiljevic.
What was the first musical that made you want to make musicals?
Bloody Bloody Andrew Jackson by Alex Timbers and Michael Friedman.
Describe the sound of your musical:
A campfire in 1936 meets a whiskey bar in 2016.
What has changed since we saw the show at the Fringe Festival?
There are super apparent changes—a character is missing and a new one took his place, there are songs cut and songs added. But the biggest changes for me have been about who these characters are and what that means for the music stylistically. There are some misconceptions about who exactly lived through the Dust Bowl of the '30s and the reality reflects a much broader range of musical influences.
How did Srda Vasiljevic approach the show's visuals after reading the script?
It was actually Srda's idea to have our actors play the instruments and that totally changed the game. Whereas before I think our show was a folk-band-styled musical, now, we have a really tight folk band that happens to be performing a musical.
The show's themes are especially prevalent in an election year. How does that affect the execution?
First and foremost we're telling stories about people and what it's like to be a person. But it's no mistake that the last time and place where our country faced this kind of environmental, economic, and civil turmoil are the time and place of our show. It's a trip being a young American right now, looking ahead, as I'm sure it was for young Americans in 1936. We're writing about the human experience of facing these kinds of odds.
Why is it important to bring your show to NYMF?
NYMF is an amazing opportunity to work with such awesome talent at such an early stage in a show's development. We're so lucky to work with these kinds of incredible collaborators because it takes vision like theirs to truly raise the bar.
What's next for the show?
Hopefully another chance to keep perfecting the show, maybe somewhere else in the States, or even in New York again.