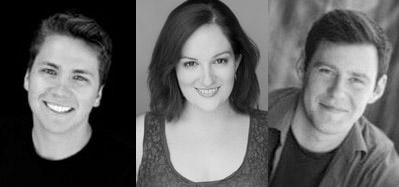 The 2017 New York Musical Festival, which runs July 10 through August 6, will bring audiences four full weeks of new musicals, concerts, readings, and panel discussions. We spoke with Ryan Warren (director/story), Will Finan (music), and Julie Soto (book/lyrics/story) about their musical Generation Me.
Tell us about your show!
Generation Me is a new teen musical focusing on this current generation of teenagers, and a high school dealing with the fallout of the popular boy taking his own life. In the wake of his death, Milo Reynold's family and friends question everything they though they knew about him. Generation Me explores the heartbreak, confusion, and survivor's guilt of those left behind. Told in flashbacks that open Milo's story like a mystery, Generation Me identifies a generation more privileged, self-interested, oblivious... and lonelier than ever.
What was the first musical that made you want to make musicals?
Ryan: Next to Normal.
Will: Les Miserables.
Julie: All Sondheim.
Describe the sound of your musical, it's like _______ meets _________
13 the Musical meets Spring Awakening.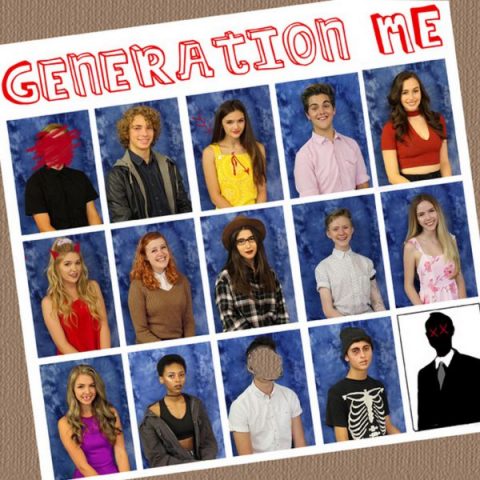 Dear Evan Hansen, one of the year's most popular musicals, also deals with themes of depression and teenage isolation. Do you think that there's something about musicals that is especially well suited to deal with these difficult issues?
Depression and suicide are topics that we've been taught not to discuss, so placing these topics in musical format allows us to sing it or dance it instead. There's such a stigma about depression and how difficult it is to explain to others, that when you are allowed a more poetic platform, like a song, the expression can be so much clearer. There is a song in Generation Me called "I Thought It Was Me" that the
teenage ensemble sings where each character has a moment to express their confusion as to why their classmate Milo has taken his life, when each of them has experienced a low point in their life that has lead them to question their worth. Bringing awareness to these feelings and themes through theatre and the arts may help create a better dialogue for us all.
Why is it important to bring your show to NYMF?
As a creative team from California, it is such an amazing experience to bring Generation Me to New York audiences and to collaborate with New York designers. Shows like Spring Awakening and Dear Evan Hansen have opened doors and minds and have helped pave the way for more shows that deal with isolation in young people. We feel that the New York Musical Festival is a wonderful platform to try new works and get New York audiences' feedback.
What's next for the show?
We are open for all opportunities! We hope that we get feedback and get new eyes on the piece that can only help propel us forward and onto a regional production.