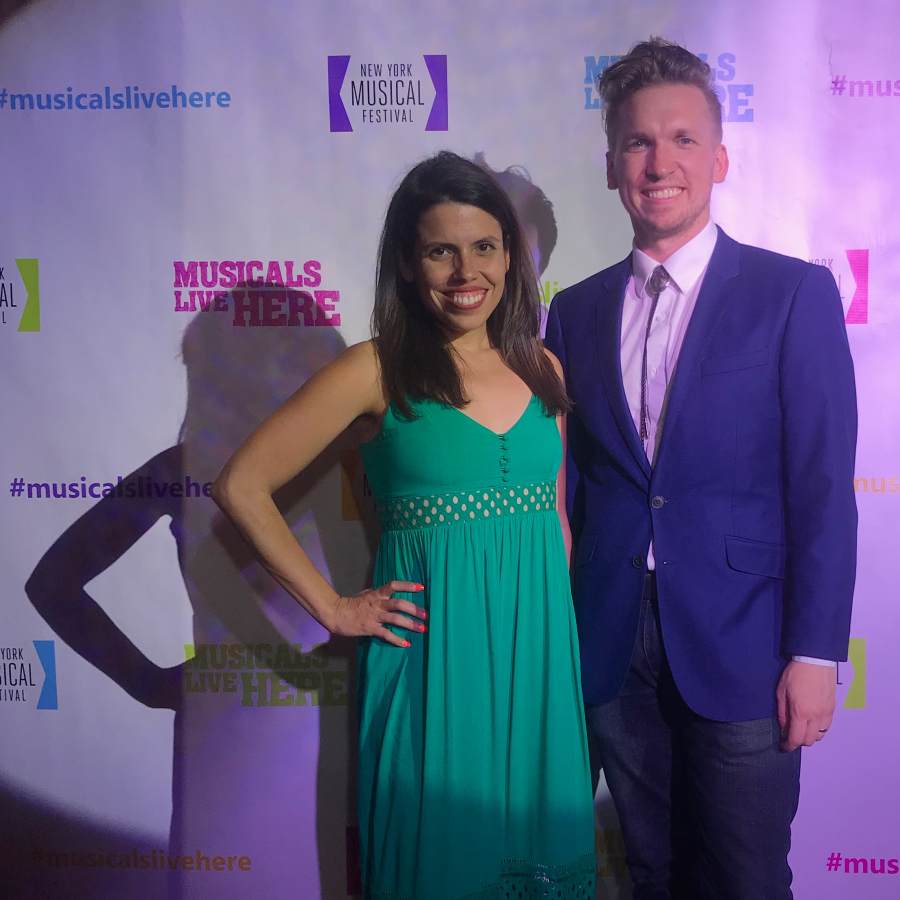 The New York Musical Festival continues through August 5, offering 12 productions as well as lectures, readings, and more! We spoke with Rebecca Aparicio and Stephen Anthony Elkins about their musical Pedro Pan.
Tell us about your show!
Based on the real-life events of Operación Pedro Pan, a young boy is sent to the U.S. to escape the growing dangers of communist Cuba. To survive, Pedro must learn a new language and a new culture – while hoping to someday be reunited with his parents. With a score featuring the percussive rhythms of Havana to '60s New York soul, PEDRO PAN examines what it means to be a displaced immigrant in America.
Operación Pedro Pan occurred between 1960-1962, in which over 14,000 children were sent unaccompanied to the U.S. by their parents who feared Communist indoctrination and the placement of their children in Soviet Labor Camps. This story is based on my parents' journey from Cuba to the U.S. as young children in the 60's. While my parents were both able to leave Cuba with a parent, the trauma of having to leave their family and home behind is something that has remained. Telling this story is important in understanding not only the Cuban-American diaspora but the story of all who have had to give up everything for their chance at freedom.
Fill in the blank: my show is a cross between ______ and ______.
In the Heights and Matilda.
What was the musical that made you want to write musicals?
For us, it was a combination of 5 original musicals! We both attended the University of Montevallo and participated in our homecoming tradition known as College Night, in which the school divides into two teams to compete against each other by each creating an original musical from the ground up. A team of judges adjudicate the final performance and the show that wins gets bragging rights for the rest of the year. We were both involved in this process as writers, producer, actors and through this process we got the bug to write musicals. There's nothing more exciting than seeing a tiny seed of an idea grow into a show.
What have been the most exciting things about seeing your show come together?
Seeing our work come to life in ways that are better than anything we could've ever imagined in our minds. It's truly magical when a group of people work together to breathe life into a vision — to create something that didn't exist before. Each actor and creative team member brought their own unique take on our work and how that gets infused into our work is the most exciting part of this process!
Who are your favorite musical theater writers, past and present?
Stephen Sondheim, Lin-Manuel Miranda, Jonathan Larson, Jason Robert Brown, and Leonard Bernstein.
What would you change about the current state of theater?
Accessibility. Theatre has the ability to inspire empathy for those that are not like you and more than ever this is needed in our society. By creating more access to theatre we truly have the opportunity to inspire social change. We're also committed to telling the stories of those who don't often get to see themselves represented onstage and we will continue to do our part to tell those stories.