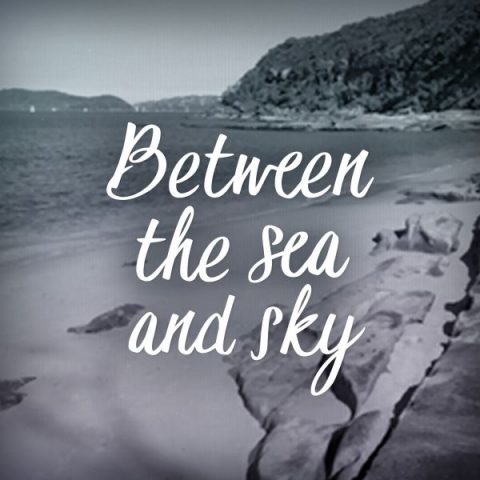 The New York Musical Festival continues through August 5, offering 12 productions as well as lectures, readings, and more! We spoke with Luke Bryan about his musical Between the Sea and Sky.

Tell us about your show!
My musical is titled Between the Sea and Sky and it is about two things: the power the ocean has over us all, and the importance of storytelling. The title is a paraphrase of a line from The Tempest and the story and setting are based on my memories of summer holidays on the East coast of Australia, although it is not autobiographical! The music ranges from sweeping oceanic music to folk ballads and even to the 1970s New York Minimalist style of Steve Reich and Philip Glass.
Fill in the blank: my show is a cross between ______ and ______.
Hmm, tough one! Perhaps my show is a cross between Once on this Island (although it doesn't sound Caribbean) and Waiting for Guffman (there's a Corky St Clair in every town).
What was the musical that made you want to write musicals?
Spring Awakening if I had to pick an actual musical, but if there was one production that made me want to write some sort of music theatre work was The Wild Bride by Kneehigh Theatre in Dublin. It was so beautiful, so inventive and so perfect that if I come even close to that with anything I do I'll be happy.

What have been the most exciting things about seeing your show come together?
The most exciting thing is always hearing the music sung and played out loud (by someone other than myself!) Composers think that we know every detail of our music, but there are always indefinable qualities that only emerge once another performer takes it on.

Who are your favorite musical theater writers, past and present?
Stephen Sondheim above all others. I know, predictable. There are other shows that are very special to me - Rent, The Last Five Years, Les Miserables (I knew every word at age thirteen) - but the one for whom the theatrical and musical are most inextricably entwined? Sondheim, particularly in Company, Sweeney Todd, Into the Woods and Assassins.
What would you change about the current state of theater?
I can only speak for theatre in Australia, which I would say is in a fairly healthy state and with an ever-improving representation of performers and creators of different ethnic backgrounds and genders. The only thing I would like to see is a broader range of what constitutes "music theatre" - performances that bring together actors, musicians and dancers in forms that aren't just "musicals" in a conventional sense.