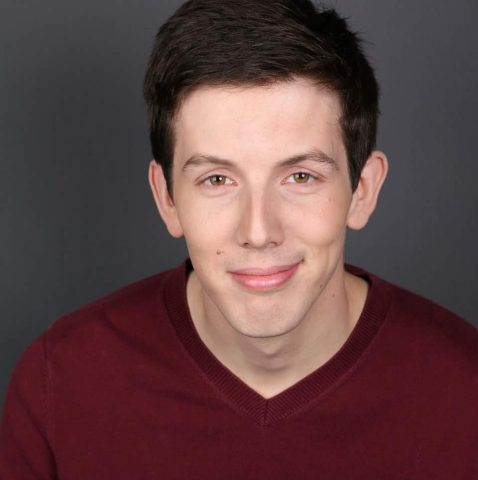 The New York Musical Festival continues through August 5, offering 12 productions as well as lectures, readings, and more! We spoke with Kenneth Stilson and Cody Cole about their musical An American Hero.

Tell us about your show!
Kenneth Stilson: I have always thought of An American Hero as a powerful, jazz-inspired immigrant's tale, set within the framework of world war ii.
It's the story of Thomas, an idealistic Irish immigrant, who falls in love with an American girl, Mary, just as he and his brother join the army. Thomas and Mary get married days before the brothers get shipped overseas. The story then follows the journeys of both Thomas, as he lands on Normandy beach and makes his way across France, and Mary, who quits college and goes to work in an ammunition factory at home. Both of them suffer terrible losses during the war, and upon his return, he suffers from PTSD (called battle fatigue at this time). When Mary tells Thomas the government plans to give him the congressional medal of honor, he initially rejects the award for simply surviving the worst day of his life.
Cody Cole: Our show is a combination of jazz, Irish folk and modern musical sound slammed together to tell the tale of two lovers who have been separated by war. You have Thomas, a bright-eyed Irish immigrant lost in the question of what it means to be an American, and Mary, a Midwestern girl with determination and vigor. These two fall in love right before Thomas is about to be shipped off and, like so many others of that time, they decide to wed. But, as the tale continues, we find that Thomas and Mary suffer great losses as they fight to see each other once more. Once they come together, though, they may be different; they work towards a brighter day.
In the end, Thomas learns the meaning of life, love, and heroism, as well as the true meaning of being an American.
Fill in the blank: Our show is a cross between...

Kenneth: The movies Band of Brothers and Pearl Harbor, told as a stage musical.
Cody: Bombshell and Band of Brothers.
What was the musical that made you want to write musicals?
Kenneth: Oh, that's easy — Les Misérables. In fact, the ending of An American Hero was greatly influenced by Les Mis. I have always been a World War II buff, and I love stories that combine heroism with romance.
Cody: Hands down, that had to be Les Misérables. You can especially see it in the finale of the show.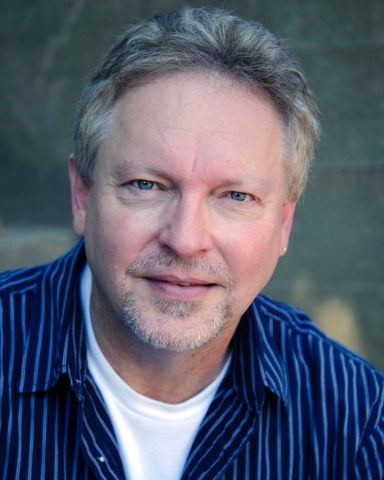 What have been the most exciting things about seeing your show come together?
Kenneth: Watching and listening to the insanely talented cast of actors bring to life what was once only in my head. I also love seeing and hearing all the parts of the musical come together—the acting and singing with the wonderful set, costumes, lights, and sound effects.
Cody: The most exciting part about seeing the show come together is watching what was once a dream slowly but surely turn into reality. Seeing these bright minds on stage performing work you have put countless hours into is truly amazing.

Who are your favorite musical theater writers, past and present?

Kenneth: I love Frank Loesser, Irving Berlin, and Michael Stewart of old, and today I love Claude-Michel Schonberg and Alain Boublil and Jean-Marc Natel, as well as Elton John, Tim Rice, Andrew Lloyd Weber, and Lin-Manuel Miranda.
Cody: My favorite musical theater writers have to be Cole Porter, Jason Robert Brown and Stephen Sondheim, to name a few, but the one that holds a dear place in my heart is Stephen Schwartz.
What would you change about the current state of theater?

Kenneth: Greater government-subsidized support for the arts. The NEA spends only 1/40th of what Germany spends on the arts per capita. In fact, Northern Ireland, France, Sweden, Finland, England, Uzbekistan, Mexico, and the Balkans all leave the us in the dust when it comes to government support of the arts.
Cody: Stronger support in the arts from our communities, city governments, etc. During WWII, Winston Churchill was once asked to cut funding from arts programs in order to support the war. Churchill declined by saying, "preserving the arts was the only reason that the war was worthwhile."