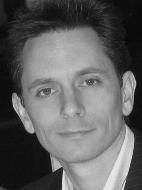 This Fall, the Drama Desk Award-winning Godlight Theatre Company, widely praised for their stage translations of challenging literary works, marks their 20th Anniversary with the world premiere of their stage adaptation of National Book Award-winner James Dickey's best-selling novel, Deliverance. In anticipation of Godlight's production I spoke with playwright, Sean Tyler about the process of adapting Dickey's novel.
Why Deliverance?
Well, it's such an interesting story. I've referred to it as a juggernaut of a story - it just gets a hold of you at the start and doesn't let go of until the last moment and beyond that hopefully. And it is a really great exploration of the human character; how we deal with things when we are placed under extreme pressure in alien situations.
Your version of Deliverance is based on the 1970, James Dickey novel by the same name. There was also a very famous, almost cult classic film (1972), starring Burt Reynolds, John Voight, Ronny Cox and Ned Beatty, with the screenplay by James Dickey. Had you seen the movie before embarking on this adaptation?
I saw the movie over 20 years ago and I deliberately haven't watched it since because the play is entirely referenced from the book. I've got vague recollections of what the movie is about so it has been really interesting to delve into the story in such depth and realize that there is so much there about the characters and the situations they are in.
People have a very set view of what the story is about so it's really interesting to take something that people think they know and take it back to its roots and tell the story in a way that we hope that James Dickey would have wanted. I feel I've got a responsibility to James Dickey's family and to maintain integrity for his original story and try to do that justice.
So much of the story takes place in a large outdoor environment, not a place that one can easily translate to stage. What was your approach to adapting that story element to the stage?

Joe Tantalo, the director, and I had lots of long talks very early in the process about finding a way to turn this story, which takes place, really the vast majority, in the open, in a river, around a river, on the banks of the river. In the book there is a 30-40 page section that takes place with one man on a cliff. It has been really challenging. What we are trying to do is not allow that to influence how we're telling the story but to use that to enhance how we're telling the story without giving much away.
This is an extremely physical story and many specific physical elements are critical to the story. I understand that fight choreographer, Rick Sordelet is helping Godlight facilitate that end of the storytelling. From the playwright's perspective how did you deal with the story's physical demands?

It's great that Rick is working with us and that's really helped us to bring on that physical storytelling element. But you know, that part of the story about the inciting incident really is not what the story is about. It's interesting that that has become such a major part of culture in terms of movie references from the '70s and right up to present day. It is integral to the story, everything happens as a result of that but what's important is how the characters respond and react to that incident rather than the incident itself.
Bringing a novel to the stage certainly has its challenges. What was your process like for creating the stage version of Deliverance?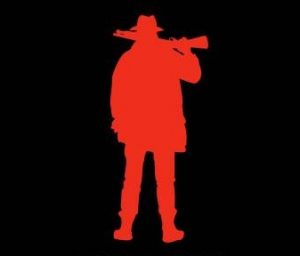 We started off, very early on, before I put pen to paper, with Joe, the director, and me, the writer, reading the work several times and having lots of discussions on what the story is about, what the key elements are, what aspects we want to bring out, what elements of the story we must bring to the stage, what elements are important to the novel but aren't important to the stage. That's the beauty and the frustration of bringing a novel to the stage: sometimes what works on the page doesn't work on the stage. So, it's finding a way of working out what's important and finding a reason for telling the story in a different medium.
I think in Deliverance, more so that any [in] other of the novels I've worked on, you get good value for your money in terms of getting a lot of the novel on the stage. So there aren't any significant elements, story lines or characters that you don't get in our production that you get in the novel. Sometimes [when adapting] that's a disappointment, not just on stage but in movies as well, people say, "Oh the book was so much better." So that's a constant challenge to try to prove them wrong. And sometimes there's that disappointment when you lose big elements and story lines that people love and the story becomes something different. [At Godlight] we always try to tell the same story, make sure that before we've started there is a reason for telling it on the stage, that we can tell the story as it's meant to be told and remain faithful to the original. That really is the key to it.
[Also, we] want to do justice to James Dickey's story. In everything that we do we feel a responsibility to the owners of the work, whether the authors are still living or we are working with their estates.
James Dickey's Deliverance begins performances on Friday, October 10, for a limited engagement through Sunday, November 9. The performance schedule is Tuesday – Thursday at 7:30 PM; Friday at 8:30 PM; Saturday at 2:30 PM & 8:30 PM; and Sunday at 3:30 PM. Please note, there is no performance on Sunday, October 19, and an added performance on Sunday, October 12 at 7:30 PM. Performances are at 59E59 Theaters (59 East 59th Street, between Park and Madison Avenues). Tickets are $25 ($17.50 for 59E59 Members). To purchase tickets, call Ticket Central at (212) 279-4200 or go to www.59e59.org.