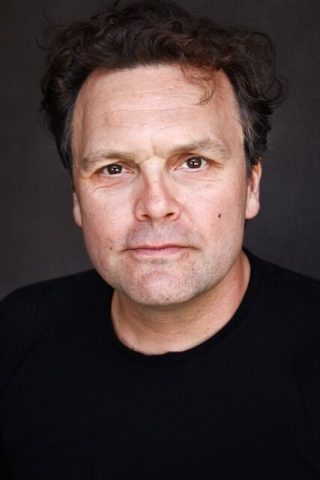 The National Alliance for Musical Theatre will hold its 29th annual Festival of New Musicals on October 19 and 20 at New World Stages. Klook's Last Stand, by Ché Walker (book/lyrics), Omar Lyefook (music), and Anoushka Lucas (music/lyrics), is one of eight new musicals this year.
Tell us about your show!
It's jazzy sultry sexy romantic hard boiled funny sweet and tragic.
Describe the sound of your musical; it's like ______ meets ______:
Anoushka meets Omar.
What was the first musical that made you want to make musicals?
Guys and Dolls.
Who is your favorite classic musical theater composer/writer? And your favorite composer/writer working today?
Rodgers and Hart. My favourite contemporary composers are Anoushka Lucas and Omar.
What's one thing you would change about the current state of musical theater?
They don't always have to have happy endings and they don't have to have huge orchestras.
Why is it important to bring your show to NAMT?
Because they asked so nicely.
What's next for the show?
Let's find out!
For more information on NAMT visit: http://www.namt.org/
KLOOK'S LAST STAND, book by Ché Walker, music by Omar Lyefook & Anoushka Lucas,
Lyrics by Ché Walker & Anoushka Lucas
Director: Jonathan McCrory (NY: HandsUp, Blacken the Bubble, Enter Your Sleep)
Cast includes: Bre Jackson (Broadway: The Color Purple) and Kevyn Morrow (Broadway: Bandstand)