East to Edinburgh's #CHARLOTTESVILLE is riveting, change-making theatre at its best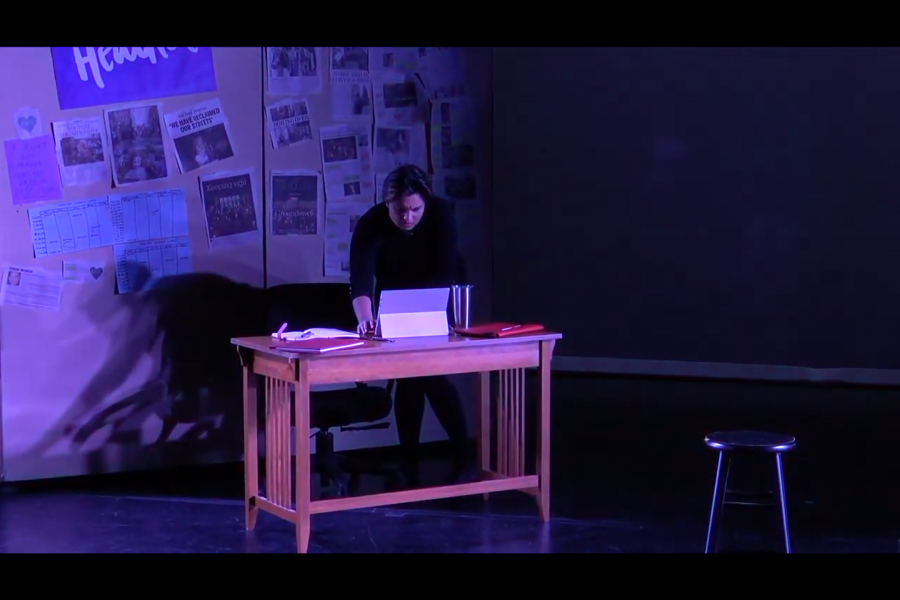 Like many people, I remember hearing about the events of August 11-12, 2017 in Charlottesville, VA. I remember being slightly disturbed. But, again like many people, I didn't realize from the tidbits of internet news just how bad it actually was. Even four years later, I didn't really know what had happened. Some rioters with Tiki torches were protesting the removal of a Confederate statue. There were counter protesters and things got a little ugly. I didn't pay it much attention.
But that changed when I watched Priyanka Shetty's earth-shattering #Charlottesvillle: a production in this year's virtual East to Edinburgh Festival hosted by 59E59 Theaters. Directed by Joe Bishara and produced by the Abbey Theater of Dublin, #Charlottesville pieces together verbatim interviews with local Charlottesville residents to reconstruct the story of just what happened over those two days in 2017. Written and performed by Priyanka Shetty, it's a riveting blend of journalism and theatre. And it made me pay attention.
First of all, credit must be given to Shetty for the absolutely masterful way in which she portrays each of the interviewees: a young female college student, a middle-aged Jewish man, a Mexican-American, a 30-something Black man, a woman whose family has lived in the area since the 1790s, and the grieving mother of Heather Heyer. Watching Shetty transition from one to the other is not just a masterclass in acting; it's almost uncanny. Using mannerisms, body language, tone, volume, and speech patterns, each character emerges as powerfully distinct, and each of their experiences becomes intensely immediate. It's largely this dynamism that makes #Charlottesville so riveting. About one minute in, I was completely engrossed.
But it's also riveting because #Charlottesville transports you into the center of the action. You're right there in front of the Thomas Jefferson statue, holding a sign, staring as rioters wielding torches get closer and closer; stuck inside a locked-down church wondering what's happening outside; standing in the street as a car screeches into the crowd and heads straight toward you; sitting in the trauma center while people die around you. Events that happened to other people in another place suddenly become personal. Questions spring to mind: would I have panicked? Run? Stood my ground? Would I have been there at all?
As one of the interviewees points out, if we don't pay attention and take action, what happened in Charlottesville will happen again and again. But, as he's quick to add, while the Charlottesville riot proved that hatred and prejudice are strong, it also proved that the kind of people who hid Jews during WWII are still among us. Unfortunately, as is always the case, we need more of those people.
That's why #Charlottesville should be seen and discussed by everyone currently living in America. This is change-making theatre at its very best. Thanks to Shetty's forceful storytelling and spellbinding performance, it's a piece that should stick with viewers long after it's over--just as the events it portrays should be remembered.