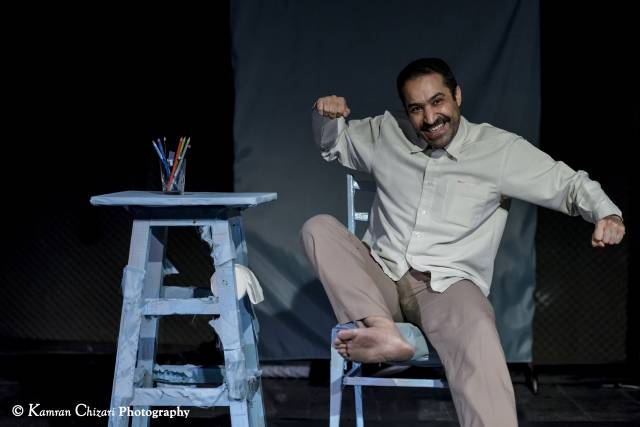 As I watched Mohammad Rahmanian's play Interview at the New York International Fringe Festival, I was reminded of the 1966 film The Battle of Algiers. I saw the latter years ago, and was haunted by the intense images director Gillo Pontecorvo used to depict the horrors of war from both sides; because the film was shot in a stark, black and white newsreel style, it didn't romanticize war in any way. Mr. Rahmanian's play is written and performed with similar starkness.
In Interview, two actors, Atefeh Nouri and Afshin Hashemi (who also directed the piece), take turns being the interviewer and interviewee and end up telling four people's stories. The play is set in Algeria after their seven year war for independence from the French colonialists. A revolution has happened, freedom has been won but there are many casualties. In the first half of the play, Mr. Hashemi plays Na'im, an 18 year old who has the maturity and sophistication of a boy of 10. He has been accused of murdering a French girl named Monique. When questioned by his interviewer (played by Ms. Nouri), Na'im laughs at the tragic event. He babbles on about roosters, his 10 toes and moustaches. (He has a moustache to hide his cleft palate.) Na'im can shout pro revolution slogans, but the effects of growing up surrounded by and participating in a brutal war are evident. He cannot empathize. We do, however, witness small moments of human connection between interviewer and interviewee as Na'im becomes aware of his actions. In the second half of the play, the actors reverse roles. Ms. Nouri transforms into Safieh, a deeply damaged young woman who suffered torture and rape but is also a perpetrator of violence. Once again, we witness small moments of human connection as Mr. Hashemi, now the interviewer, identifies with the salty, bitter and acrid taste of washing powder. It was used in an act of torture that included water being pumped into the victim's ears.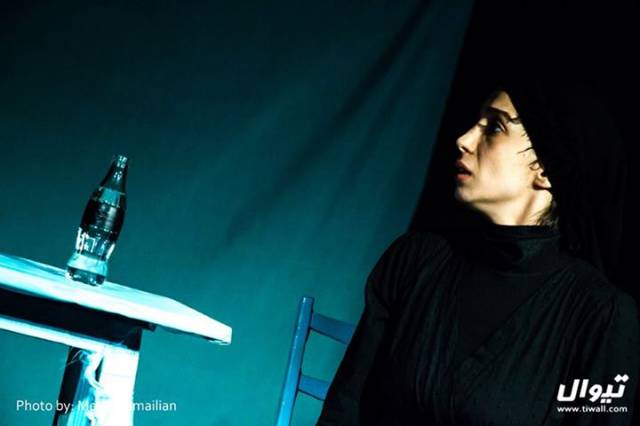 Ms. Nouri and Mr. Hashemi are wonderful actors from Iran. Mr. Hashemi is deeply expressive vocally, and both are very skillful at physically and emotionally creating a character. Ms. Nouri has crawled inside the nervous system of a torture victim in creating the character of Safieh and Mr. Hashemi has created an endearing Na'im, living the vulnerability and posturing bravura of a boyish young man caught up in a revolution but not really understanding what it means.
Mr. Rahmanian has a wonderful understanding of language and imagery. He uses the color red beautifully in Na'im's dialogue, perhaps making a metaphorical connection to Toussaint Rouge (Red All Saint's Day), the starting date for the Algerian War, when revolutionaries attacked and killed French colonists. It is evident he investigates his characters psychologically, and in Interview, he has created memorable characters that wear the scars of the revolution and reminds us that no one escapes the wounds of war. Here's hoping that more of Mr. Rahmanian's work will be produced here in New York and regionally.
Interview was performed as part of the New York International Fringe Festival, which continues through August 24. For more on FringeNYC shows, click here.