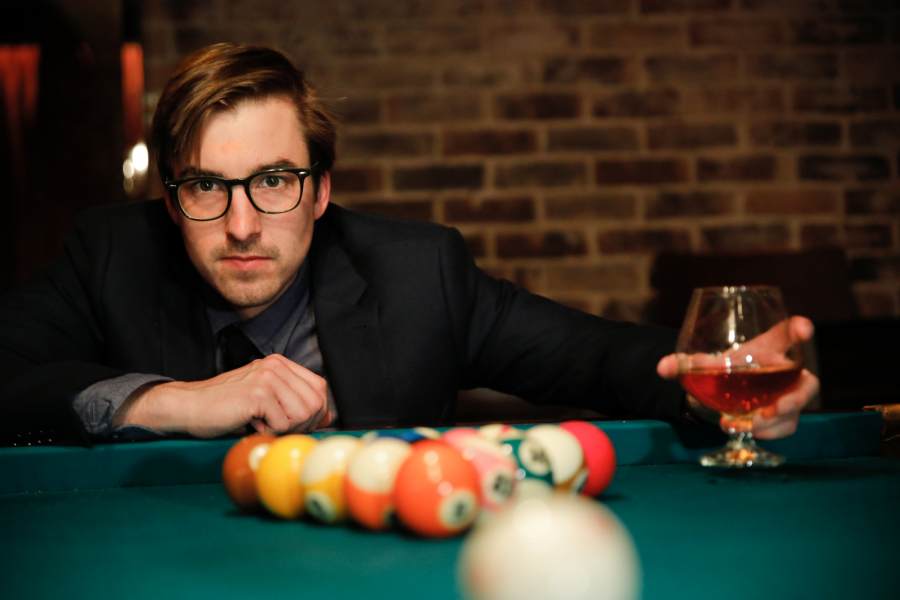 Oh. Magic... Am I being too dismissive? I mean, really though. What hasn't already been done? And yet, I really enjoyed Gary Ferrar's "Nothing Here is Real" show. Yeah - now you don't necessarily need to read any further. But wait, there's more!
Because this little show is more than just a guy getting up there and performing parlor tricks. It's about 'feeling'. Right from the start, you enter into this magical space at the Oxbow Tavern on Manhattan's Upper West Side. I've never been there before, and was whisked down into this basement space that is filled with dark wood and red velvet. An old fashioned bar on one side and comfy couches complete the rest of this cozy space. Since drinks are included with the ticket price, you grab yourself a cocktail, plump yourself on something comfortable, and enjoy the jazzy music and murmuring conversations. But this is not a 'show in a noisy bar' - the space is dedicated only to the show, so it's still in the category of 'theater'.
I won't give away the content of the show itself. I feel it got off to at a little bit of shaky start, with some dialogue that felt forced and a bit cheesy. I understand though that this show is a constant 'Work in Progress', and that elements I saw might not have been in the previous show, nor in future ones.
Suffice it to say that once Mr. Ferrar actually kicked into his first round of wowing the audience (maybe just 10 minutes in), the show quickly found it's footing, and so did he. From there on out he followed his theme – to expect the unexpected, and be fooled at all times. Because 'Nothing Here is Real' – except the fun, laughter and entertainment that you'll receive. Some of the show is 'magic' and other parts mind reading and other 'tricks'. It's also a very interactive show with much audience participation.
If you're looking for something cute, offbeat and adventurous to go to, I'd say this is a winner of a show. It's great for friends hanging out (and since it's at a bar, drinking) and a safe bet for any type of date. Even if you're significant other is less than enthusiastic about 'magic' - I think they'll be won over!