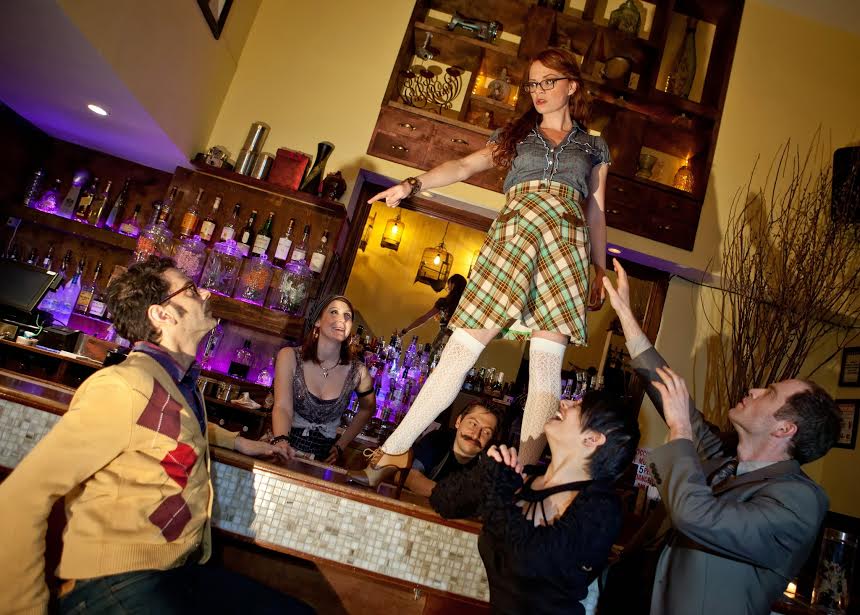 "Potion," an experimental play sprung from the strange and creative minds of Kiran Rikhye and Jon Stancato, is a refreshing story that is equal parts Shakespeare, soap opera and "Alice in Wonderland."
The show takes place in a dark but enticing bar decorated with glass canisters of homemade mixes like lychee vodka and cantaloupe rum. The audience is led to benches normally reserved for the lounge's patrons, but at this play they are no audience no more. They are visitors to Charley's Potion Lounge where any drink made by bartenders Charlotte and Jim (Natalie Hegg and Noah Schultz) can work its magic to turn the shy into the sexy, the curmudgeons into the humanitarians and the lost into the wise.
The characters that come into the potion lounge are all looking for something they can find in a bottle. Charley can make anything except a love potion for herself, which she desperately wants to use to make the bar's endearingly stubborn co-owner Tom (Raife Baker) fall in love with her.
The script, a "spoken word opera," calls for the dialogue to be spoken in a rhythm that sometimes makes the scenes hypnotic and exciting and other times just falls into a mildly annoying staccato. The actors (Liz Eckert, Jon Froehlich, Molly O'Neill and David Skeist) play off each other nicely. David Skeist and Molly O'Neill are especially hilarious while transforming into their desired effects of the liquid. Noah Schultz's deadpan delivery is also a great balance to Charley's emotional execution.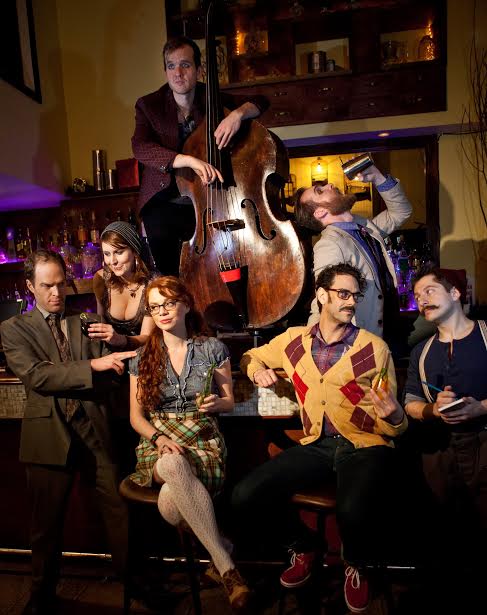 The drinks, served three times, act as the curtain dividing the play into sections. Each cocktail is served in a unique and quirky glass bottle with titles that help the audience experience the performance. Cooked up by talented mixologist Marlo Gamora, the cocktails are sometimes sweet and bubbly, sometimes dark and serious but like the show, always surprising.
"Potion" is an innovative play that deals with so many mini plots and subtle insights that it leaves you wishing the show lasted for more than its 90 minutes. However, after the actors bow, audience patrons are invited to stick around and drink some more, talk to the cast and continue their good time.