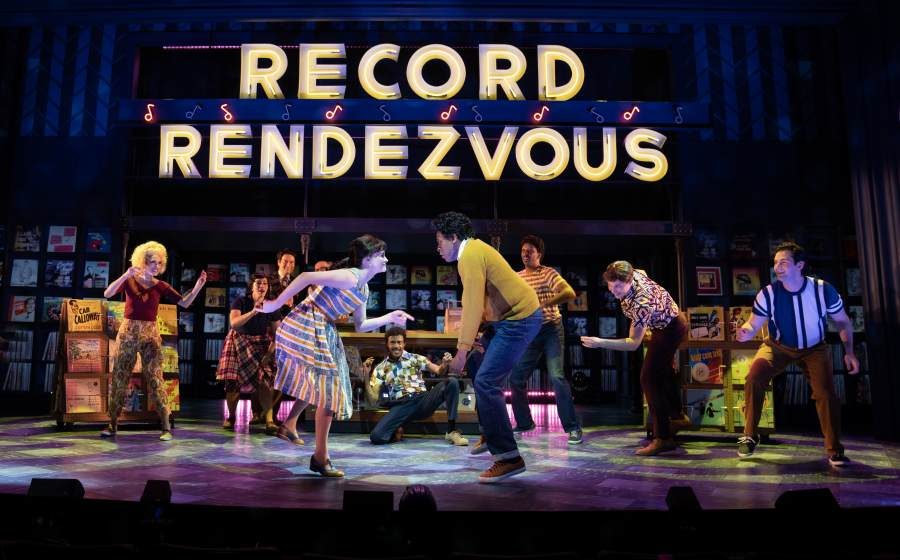 Alan Freed didn't invent Rock & Roll—in fact, he wasn't even the first to call it that. What he did, which was arguably more challenging and more important, was to make it mainstream. Before Freed began playing "colored music" on mainstream radio, rock & roll only existed as a hipster genre on the fringes of society, listened to by a small subset of mostly Black teens. Throughout his brief but enormously influential career, Freed was constantly climbing over roadblocks from straightlaced, establishment folks who felt this wild new music was destroying the American way of life. Anything that could be used against him in that battle, was: canceled concerts and indictments for inciting riots, radio stations firing him for misconduct, payola and copyright lawsuits, and even an arrest and fines for tax evasion. His personal life was no less rocky: with three marriages and two divorces, a dizzying number of cross-country moves, and chronic alcoholism that would eventually kill him at age 43.
All of this is the subject of the feel-good, nearly non-stop party that is Rock & Roll Man: a new musical by Gary Kupper, Larry Marshak, and Rose Caiola, presented by Caiola Productions at New World Stages under the direction of Randal Myler. Despite Freed's ultimately tragic story, Rock & Roll Man is built on glitzy glory, snappy moves, and big-hearted fun. It's a crowd-pleaser, for sure. The audience, which trended older at my performance, couldn't help singing along with the biggest hits of the 50s, and leaped to their feet not only at the end, but after a particularly impressive number sung by Freed (the strong-voiced, always smooth Constantine Maroulis) around the middle of the show. The rest of the cast and ensemble pull off dynamite impersonations of larger-than-life personalities like LaVern Baker, Chuck Berry, Jerry Lee Lewis, and, most notably, Little Richard (played with endlessly entertaining aplomb by Rodrick Covington), who gets to act as Freed's defense attorney in a sparkly dream-trial that acts as a narrative frame.
But as fun as it is to delve into the rock & roll, I found myself wishing the show had delved a little deeper into the man. Freed's troubled personal life is hinted at in a few very brief scenes with his daughter, who comes closer than anything else to representing the true heart of Alan Freed, and in another very short scene between Freed and his now ex-wife. There are subtle hints throughout that Freed is an alcoholic, and half-way through the show we suddenly discover that he's Jewish, something which might have helped him identify with the persecution faced by the Black artists he worked so hard to promote. As played by Maroulis, Freed is a magnetic, suave personality—perhaps too suave. Though we catch hints that all is not well at home, we don't even find out about Freed's first divorce until his daughter says in passing that she wishes her mother hadn't remarried; and aside from his obvious passion for good music, we don't get to see much of what's happening inside Freed's head and heart as he revolutionizes the music world.
All this is not to say the show falls flat, at least, not exactly. At times, it's refreshingly sweet and thoughfully funny. The picture it paints of segregation, racial prejudice, and America's all-out war to maintain the status quo is reason to wonder just how far we've actually come as a nation since the days of early rock and roll. With classic beats and enough sequins and sparkles to give The Cher Show a run for its money, Rock & Roll Man is a rocking fun dance party that demonstrates the transportive power of music, certain to be enjoyed and clapped along to by all lovers of 50s gold standards. It could be more, but as it is, I can't deny that I had a ball.