With Its Powerhouse Performances, Why Isn't 'Summer: The Donna Summer Musical' Better?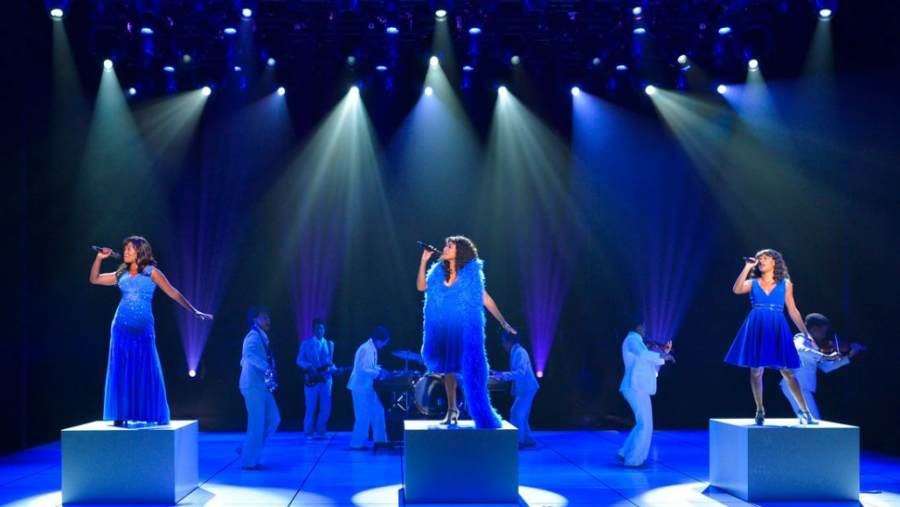 What? Another jukebox musical? On the surface, singer-songwriter Donna Summer is an ideal subject for a jukebox musical. She sold more than 140 million records worldwide during her career, winning five Grammy Awards and releasing 32 hit singles, 14 of which reached the Top Ten. So why isn't the new musical Summer: The Donna Summer Musical better?  
The music is exciting, pulsating and nonstop, featuring all the fan favorites, including "Love to Love You Baby," "Heaven Knows," and "Bad Girls." The ensemble is excellent and the three women who play Summer in the three stages of her life are talented. The audience at The Lunt-Fontanne Theatre is given permission early on to join in singing and clapping and never stops.
However, despite Summer's tumultuous career and life, the book by Colman Domingo, Robert Cary and Des McAnuff leaves much to be desired. Her story is short-changed and the drama minimized. Perhaps the writers didn't want to detract from the music or ruin the audience's enjoyment.  As a result, serious events are glossed over or used merely as vehicles to introduce songs. When Summer's ex-husband comes to her apartment and begins to beat her, she fights back until eventually the police arrive. As the abuse is occurring, she sings "Enough Is Enough." Later when she begins having money problems and learns that she is being cheated, she goes to battle with her record company to the tune of  "She Works Hard For the Money." Significant moments become mere backdrops for songs.
Like some other jukebox musicals, Summer uses more than one performer to portray the main character. Three actresses play her in various stages of her life. LaChanze (The Color Purple) gives a wonderful performance and has already been nominated for Drama Desk and Tony Awards for the role. She also plays Summer's mother. With her powerful voice and stage presence, she could easily have carried off the role independently. Ariana DeBose (A Bronx Tale) is Disco Donna and performs much of Summer's dancing. She is sexy and talented. The youngest is Storm Lever as Duckling Donna who also plays Summer's daughter Mimi.
When the three appear and sing with one another, they wear dresses in the same striking shade of blue. Sergio Trujillo choreographed the ensemble of singer-dancers, often dressed in glittering, sequined costumes (costume design by Paul Tazewell). The show uses androgynous-looking women to play many of the male roles, although the reason for that casting decision is unclear.
Directed by Des McAnuff who also directed Jersey Boys, arguably the best musical of its kind, Summer offers familiar dynamic music sung by gifted singers. The show is visually a feast with its glitz and glamour. Audiences love the show and ticket sales attest to that: the woman sitting in front of me had seen the show the week before and had already returned with her friend. Sadly though, Summer deserves better. She gave the public her music and she deserves to have her story told.