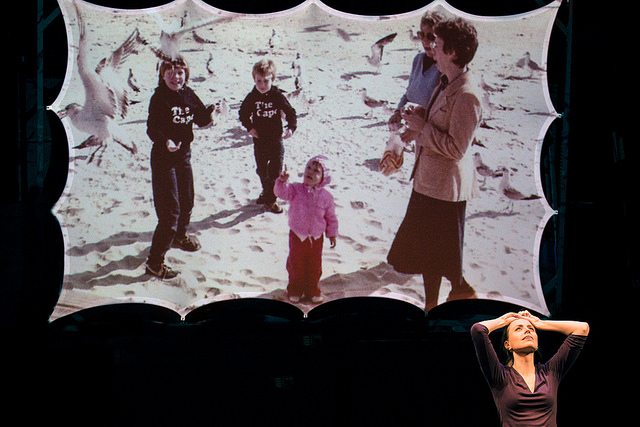 In a rural village in Vietnam lives a young woman named Thao who is a little different. One of many victims of the U.S. military's use of Agent Orange, a deadly chemical used for wiping out wide swaths of jungle in Vietnam in the 1970s to smoke out the Vietcong, Thao was born with serious birth defects. Her body is misshapen and racked with pain. Bound to a wheelchair, her legs are so stunted they are barely visible. Her bones are so brittle that they can break at the slightest mishandling. However, these characteristics aren't what makes Thao so different. Thao's passion for reading and drive to better the lives around her caused her to open a library on her family's farm, in the same structure where they house fertilizer and feed. In her library, which is all donated or found, Thao tutors local children in reading and writing and allows them to check out books. In a place where not many children learn above a 4th grade reading level, Thao has created a space to dream.
This woman and her library become a driving force for our narrator, Elizabeth Van Meter, who wrote and performs in the powerful one-woman show Thao's Library based on her award-winning documentary of the same name. After seeing a picture of Thao that her photojournalist friend Stephen took (another victim of Agent Orange whose father served in Vietnam and was exposed to the chemical, passing it on to his son), Elizabeth became transfixed by this woman sitting in front of her library. She was so moved by her story that she resolved to visit Thao in Vietnam and bring her books. Thus, a cross-cultural friendship was born.
The bond between Thao and Elizabeth is one that might never have happened had Elizabeth not lost someone so dear to her so young. Her younger sister, Vicki, sadly passed away at age 26. Vicki was famous in her childhood for being the youngest pilot to fly cross-country and then across the Atlantic. She was showered with accolades, interviewed by Jay Leno, and had countless articles written about her. Through video footage of Vicki, we see a young person so down-to-earth and humble, her kind and adventurous spirit shining through. Through anecdotes told by Elizabeth, the picture of Vicki is made vivid. Vicki was the Golden Child, loved by everyone, and full of life. Her tragic demise rocks Elizabeth to the core.
The hole left by Vicki was one that Elizabeth sought to fill and, by doing so, she lifted herself out of depression. The trip to Vietnam was just as much a quest to renew herself as it was to help this Vietnamese woman. Thao's physical state is a sort of parallel to Elizabeth's mental one. That two women who didn't know they needed to found each other to help relieve each other's pain is nothing short of miraculous.
A skillful storyteller using both humor and pathos, Elizabeth is able to fully immerse the audience in her tale. Thao's Library is a gut-wrenching theatrical experience where the tears will flow, but it is also truly uplifting and inspiring. Make sure to see Thao's Library and bring tissues.