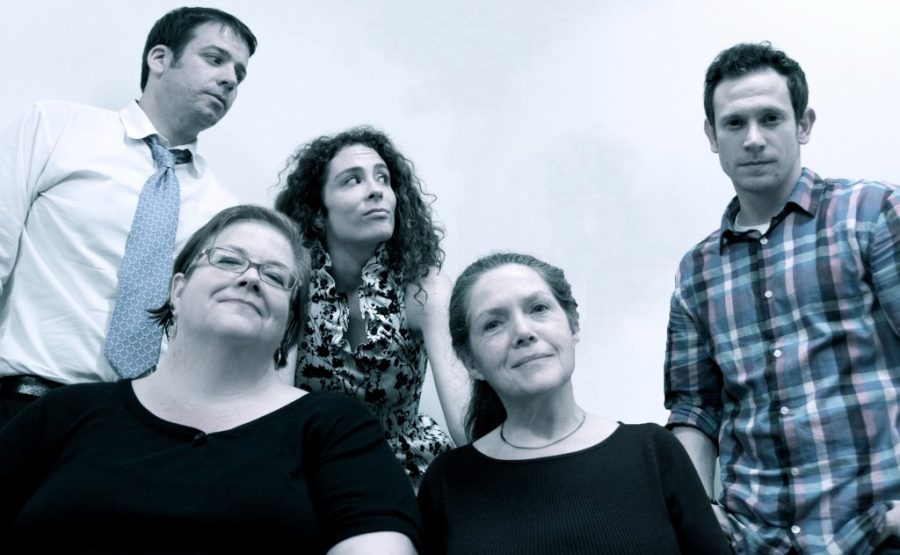 "Straight Faced Lies" is a story of familial deception, and the fallacy of blaming others for your own problems. As a dysfunctional family prepares to welcome their imprisoned father back from jail on Thanksgiving, their secrets and delusions explode in clusters of drama and hilarity. Snappy dialogue, superior plotting, and powerful use of space make "Straight Faced Lies" a delight.
"Lies" is excellent at creating an environment in which two scenes occur simultaneously, enriching one another and occasionally interacting. The play is in essence a series of vignettes in which witty repartee leads to character development and audience investment. While it can seem lighthearted and hilarious, this disguises and lessens the gravity of the situations within. When Marie (Ann Farthing as the aunt) brags about her prowess with men after being dumped by her rich boyfriend, her sister Cathy (Linda Blackstock as the mother) flawlessly delivers "The pizza guy doesn't count Marie."
At moments the dialogue, which is excellent throughout, needs some polish. Certain interactions don't feel like authentic human behavior, like when James (Danny Hilt) confronts his sister Melissa (Hannah Logan Wolfe) about being a "selfish cunt," and she takes umbrage at him "dropping the c bomb."
The secrets the family keeps from one another can't escape the momentum of the play, and as the hidden lives of the family are exposed one by one, they build towards an explosive conclusion that makes no concessions to cliched happy endings. "Straight Faced Lies" is a relatable triumph that will remind you no matter how awful your family dynamic, it could always be worse.
For tickets and more information, check out the full listing on StageBuddy, and make sure to see the show!