Interview: Choreographer Bryan Arias on Creating His Own Poetry and Finding Inspiration at Jacob's Pillow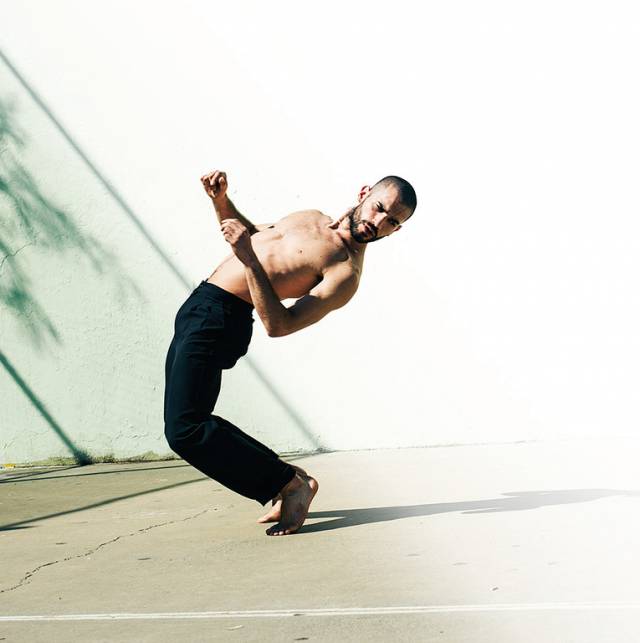 Choreographer Bryan Arias will be premiering a rather lovely thing, his first full-evening show for Jacob's Pillow on July 27, a long way for the man who first gained attention for his explosive yet tender work as a dancer in pieces from Kidd Pivot and Nederlands Dans Theater. Having originated roles in works by some of the world's most renowned choreographers like Crystal Pite and Ohad Naharin, in 2013 Arias debuted ARIAS Company, an artistic endeavor that perfectly reflects Arias' own upbringing in New York City. Rich with genre fusion, multicultural dancers and unexpected yet perfect musical cues, the works of his company are exciting enough to feel like the zeitgeist, but also so precisely tuned in their technique that it's incredible to believe they're not classic pieces. Aryas took some time from his busy schedule to share insight about his creative process for a rather lovely thing.
You're premiering a rather lovely thing at Jacob's Pillow, what's the process like when you're creating a new piece from scratch? Where does the first idea come from?
It's different for every creation, this is the first time I'm doing a full evening work and also I've had the longest time to prepare this since I learned I would be doing this one year ago. You see the potential of the thing and the amount of time you have to be inspired and do research. But somehow it didn't make a difference having a lot of time or too little, because I found that a lot of the work happens during the rehearsals, a lot of the direction and inspiration comes from being in the space, working and talking with the dancers and allowing that to shape our ideas and movement. With that said the inspiration comes from many places, I spend a lot of time listening to music, watching films and going out to see art that I like and feel connected to and inspired by.
You mentioned how the surroundings affect your work, and knowing how magical the Pillow is how would you say nature changes the mood of your work, especially since you're a New Yorker?
I've worked at the Pillow twice before and both times have been incredible because I've had the time to do research and incubate without any added noise. Sometimes in the city I'll want to do work, I turn my computer on, put on the TV for background noise and ten minutes in I realize nothing's happening and I'm not getting anything done because I'll be distracted by election news and Donald Trump. The city gives you an energy that makes you feel you need to be in constant stimulation and it takes over you. That's not a bad thing, it inspires you in a completely different way. I'll get inspired by people in the subway and how they interact, because my work is so much about people. At the Pillow you'd have a more meditative creative process, there's a frequency that you can be in just for yourself, stay there and see it through.
You just used the T word, and with that guy taking over the media to spread his awful messages it made me think how your company is known for its multiculturalism, which in this day and age is nothing if not a political statement. How has the current political climate affected the way you work?
The funny thing is I choreograph against how it makes me feel. It makes me feel sad and I don't want to make a sad piece. In Europe, where I come from, contemporary dance can tend to be dark and I don't wanna go in that direction. I never even thought about the multicultural aspect of my life because that's how I've always been, my love for humanity and people, gender and sexuality have made me and my work. Now that you mention it there's so much thought going through my mind though.
When you're choreographing a piece you'll be performing, do you tend to be harder on yourself than on the other dancers?
It's really hard to be objective, you're constantly going in and out of the work. I'll choreograph a section that the dancers need me in and I wanna do it with them and see how it feels, but then I'm not watching it. Then when you're putting all the sections together for that one hour it's hard to visualize what the journey of the work is without having seen it. That's been really challenging and what's helped is recording our rehearsals, then putting in the extra work of trying to be an audience member and seeing what we're doing.
In terms of being hard on myself, not really to be honest. I actually sideline myself completely and focus on my collaborators and dancers. I give them the energy I have. Thanks to the residency I had at the Pillow I was able to generate movement and choreography for myself and the kind of dancing I want to bring to this piece. In a sense, thanks to the Pillow, I was able to plan ahead.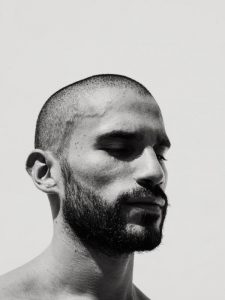 I like that you mentioned recording yourself because your company is great at capturing their performances on video. What are some of the opportunities you see in the medium?
Whenever I put any trailers or video out I want them to spark interest, I don't want it to be like a Hollywood movie where you see the trailer and feel you watched the entire movie. Even the trailer has to have poetry and a message, there's something about contemporary dance and going to the theater that is about going to the theater. So I want to give people a message that will make them want to come see my show.
Can you indulge me for a second? You mentioned you were watching movies for research, which ones have you been watching for a rather lovely thing?
I really got inspired by Swedish filmmaker Roy Andersson…

He's such a genius!
Exactly! I remember seeing the poster for A Pigeon Sat on a Branch Reflecting on Existence and thought it sounded amazing, so I watched it and then went back to the others in the trilogy. I hope one day my work can achieve that kind of simplicity and at the same time be so beautiful, complex and poetic. I spent a lot of time looking at how Roy can keep your interest and continue to capture beauty in one take. That fascinated me, how long his takes are. How do you maintain the interest and attention? You see in the depth of each scene how there will be things happening outside a window or in a balcony. There is a focal point but also things in the depth, kind of branches or little strings that will lead you to the next vignette he does. I love it! I also wonder what that does to us subconsciously, our eyes capture that information and hang on to it, or does it keep us wanting more and want to see what we just saw again. There's something about that we lose, the older we get the less curious we get. We think we know it all, and there's something about Roy's work that keeps you curious. I don't often get that spark of curiosity, so I like that he can give you simple scenes full of honesty and authenticity but also so full of depth. I'm obsessed with him (laughs).
Some of his scenes feel like they've been extracted from musicals, which makes me wonder if you could come up with completely new choreography for a classic Broadway musical which one would you do?
Oh man, that's a huge question. I haven't seen a lot of Broadway shows to be honest, the last one I saw was Fiddler on the Roof and I loved it. The lead singer/actor Danny Burstein is incredible! Besides that I saw Once which was more musically oriented, I saw Movin' Out when it was on Broadway. It's hard to even wrap my head around what that would be to be honest, I don't think I'd want to take on anything, I'd prefer to create my own poetry.
You mentioned once that the first time you remembered noticing dance was watching Sabado Gigante when you were a kid. Now, you're undoubtedly a role model to Hispanic youths who wish to make a living in the arts, maybe you're one little kid's very own Sabado Gigante. Does thinking about this make you approach your work in a different way?
I grew up with a really amazing mom who always taught me how to be humble, caring and loving. I've always carried that with me. I've had an incredible career and continue to, so I'm always grounded and always wonder what I can give back. It's one of the main reasons why I'm creating work, I create my own poetry and part of that is being able to come to New York from Europe and wanting to employ the amazing dancers I meet. I want to be the best director, mentor and choreographer to them that I can be. I hope this is the start of it, and that I'm able to work with new people, share my knowledge and learn from them.
ARIAS Company's a rather lovely thing premieres at Jacob's Pillow on July 27. For tickets and more click here.