Review: Jen Fellman's "Frenchy, A Parisian Affair in Story and Song" at Don't Tell Mama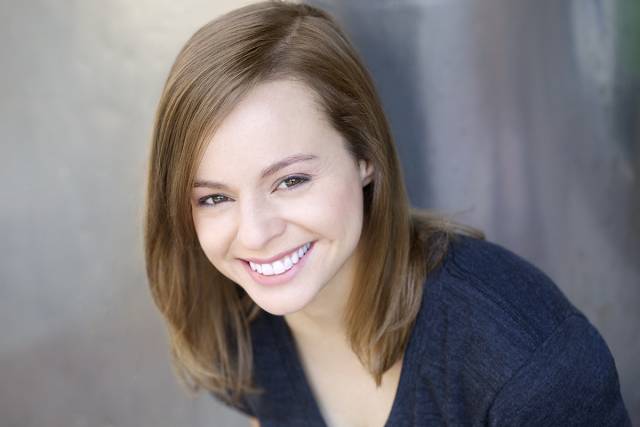 In her show Frenchy, A Parisian Affair in Story and Song at Don't Tell Mama, Jen Fellman offers us an intimate portrait of falling in love in Paris and with Paris.  Perfectly crafted, Ms. Fellman's show is more like a cinematic musical monologue than a standard cabaret; she uses many familiar songs by Cole Porter, Edith Piaf and Michel Legrand, but the elements of music and story are woven together so organically it is as if the songs were expressly written for her story.  Much credit goes to musical director/pianist Bob Goldstone's exquisite arrangements and his sensitive underscoring. Mr. Goldstone is very au courant, weaving in fun snippets of recognizable music like Gershwin's "An American in Paris"; his musical backdrop sparked the audience's imagination, transporting us to the streets of Paree.
Director John-Richard Thompson creates lovely stage pictures including a piano stacked with baguettes and a café table and chair tucked off to the side; the opening image of Ms. Fellman facing upstage hidden by a large red umbrella and slowly turning as the piano plays a haunting single line of melody, then segueing into Cole Porter's "You Don't Know Paree" from Fifty Million Frenchmen sets up a sweet adventurous tone, and Mr. Porter's lyrics "And until you've lived a lot, and loved a lot, and lost a lot…You may know Paris, but you don't know Paree" give us a clue to the kind of adventure she is going to have.  Right from the top of the show, the audience was smitten with Ms. Fellman; with her gamine presence, reminiscent of a young Audrey Hepburn, the audience was ready to follow her to Antarctica, but fortunately she takes us to Paris instead!
A soprano with a creamy legit sound and sweet vulnerability, Ms. Fellman, through a delectable menu of songs, reveals the struggles and joys of being an American discovering the City of Lights and wanting to be a Parisian.  Singing flawlessly in both English and French, Ms. Fellman lays out what she is aiming for in that much recorded chanson "Mademoiselle de Paris" (Henri Contet/Paul Durand), singing charmingly, "When she frowns there's disdain in it/But her smile has champagne in it/She breaks hearts and collects the debris/ Mademoiselle de Paris."  She musically explores Parisian landmarks: the Eiffel Tower, the Avenue des Champs-Élysées, Pigalle, Saint-Germain-des-Prés, down by the Seine under the bridges of Paris, a most chic restaurant, and her favorite corner boulangerie.  Telling stories of buying her iconic red umbrella and her chance encounter with Catherine Deneuve and singing Michel Legrand's "The Umbrellas of Cherbourg" are great examples of the seamless storytelling of Frenchy.  Ms. Fellman revels in delightful renditions of "J'suis Snob" (Boris Vian) and "I Don't Understand the Parisians" from Gigi (Frederick Loewe/Alan Jay Lerner) and breaks our hearts with Edith Piaf's "Les Mots D'amour" and "La Vie en Rose." The inclusion of the wonderful World War I song "How Ya Gonna Keep 'Em Down on the Farm, After They've Seen Paree" (Walter Donaldson/Joe Young), sung with a lot of sass by Ms. Fellman, was just more fodder for her premise that Paris works its magic on you, whether you like it or not!  Ending the show with a poignant "The Last Time I Saw Paris" (Jerome Kern/Oscar Hammerstein), Ms. Fellman leaves us with a bittersweet yet hopeful snapshot of how precious memories are and that it is better to have loved and lost than never to have loved at all.  Frenchy, A Parisian Affair in Story and Song is a perfect petite show and deserves a nice run at one of the many alternative spaces here in New York.  Ms. Fellman's performance is magnifique!