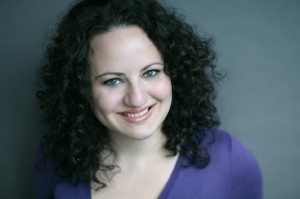 I can only imagine what it's like to be in Amy Wolk's English class.  If it's anything like being one of her audience members I might have paid a lot more attention in high school.
At the 29th annual Bistro Awards, this certified New York teacher walked away with the award for best Musical Comedy Performer -- but first, she treated us to a hilarious and witty performance, in which she pointed out the grammatical flaws in musical theater writing. Singing along with pianist Steven Ray Watkins – Amy is cute, funny, compelling and a pleasure to watch!
Along with winning the Bistro Award this week, Amy is also a winner of the 2011 MAC award for Outstanding Musical Comedy for her tribute to Bette Midler's "Divine Madness." She also won the 2004 MAC Award for Best Female New York Debut for her show "Different For Girls," and named one of the best in cabaret by ShowBusiness Weekly.
Share this one with your friends (links below), it's a winner!!
More can be learned about Amy on her website: https://amywolk.com
See more about the Bistro Awards on their website: https://bistroawards.com/