Interview: California Crooner Nic Hessler (aka Catwalk) on his Stunning Debut Album "Soft Connections"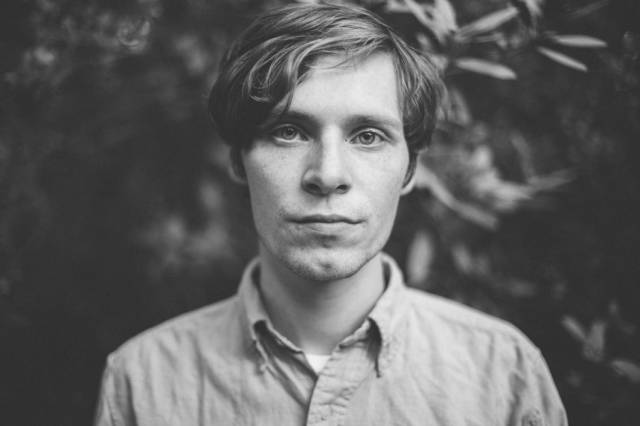 Familiar Captured Tracks artist Catwalk got his buzz due to a few 7-inch records he released during his teen years. Following a lengthy period of grappling with the paralyzing Guillain-Barré Syndrome, Catwalk returns as himself, Nic Hessler, with a stunning debut for the masses. We talked to the California crooner and got everything he had to say about his upcoming album, Soft Connections.
You originally got your start when you were 14 and using the name Catwalk. Nearly ten years later here, you're releasing your debut album, Soft Connections. Can you tell us the story behind the name change, and what made you decide to record this album?
Well, since the very beginning of Catwalk, the line-up of the band was constantly changing and it was pretty much just me anyways so it just made more sense. Also, I feel now is the perfect time for such a change as the songs have progressed and the distinction can be made from the early 'indie-pop' days of Yay! Records, which is what I associate the Catwalk name with. I was 16 or so when those first 7-inches came out, I'm 23 now - I want to let those records speak for that era of my songwriting and to be its own thing. The records are still out there if people want to hear them.

Are there any major bands or artists that have influenced this album or your music in any particular way?
I guess stuff like Syd Barrett and the Kinks…that 'stream-of-conscious' approach of trusting your instincts when you're writing something. Letting it just roll out of you. Not that this new record sounds anything like it, but Skip Spence's "Oar" made me wanna be more spontaneous and trust my gut when something comes out. It's easy to get carried away and always trying to write the "perfect" song can just drive you crazy and keep you from going outside yourself.

You became chronically ill right before your first tour was set to take off. How did your paralysis affect you then, and did it help mold your current sound in any way? If yes, how so?
Well, the illness came about when I was trying to mix the record myself, which to be honest wasn't going anywhere. It just gave me carpal tunnel and killed my ears. Getting sick just sucked up more time but it stopped me in my tracks and allowed me about 3 months to reflect and figure out what needed to happen. I finished the lyrics to the title track "Soft Connections" in the hospital and it pushed me to pick things up as soon as I was better. I definitely got some life perspective - suddenly, time was very precious.
Your sound is really fun, and definitely has that cool California effect to it. If there was any TV show your single "Hearts, Repeating" could be the theme song for, what would it be?
I wonder what it would sound like if I didn't live in California. Some people say it sounds like the Friends theme song. It may be good for a new Kids in the Hall series. I loved that Shadowy Men on a Shadowy Planet tune when I was a kid.
How many instruments can you currently play? Which instrument would you love to learn if you had the chance?
Guitar, bass and a little drums. I'd like to be more fluid with piano and keyboards. I can figure stuff out but it doesn't come as natural as guitar. Singing too! Like, Karen Carpenter.

What's the biggest thing you hope to accomplish this year?
Just getting this record out into the world was #1. Now I'd just like to see some new places and play music for people, get a tight band together and keep evolving the songs. It'd be amazing to record another LP as well, I'm always working on new songs.

Describe the experience you want fans to have when listening to your album?
I want it to be a fun, exhilarating experience. Like being on a rollercoaster. I hope it'll transcend the 'guitar-pop' or 'indie-pop' tags and be something more to people. Something they can come back to in the future.

Is there anything you'd like to see more indie-pop artists doing these days? Do you feel like anything is missing within the genre?
To be honest, I pretty much live under a rock when it comes to current music. I'm pretty slow and usually years behind with stuff. But in general, indie-pop doesn't excite me very much these days.

What's one thing most of your fans don't know about you?
Before I decided on the name Catwalk, it was called Mourn (great band from Barcelona, also on Captured Tracks), coincidentally. We only played 2 shows under that name in 2004.

If you had to listen to only three albums for the rest of your life, what would they be?
Hmm, that's tough. Forever Changes by Love, For the Sake of the Song by Townes Van Zandt, The Village Green Preservation Society by the Kinks, maybe a Beatles or John Lennon record.
Soft Connections is out March 17 on Captured Tracks and is available for pre-order on iTunes.