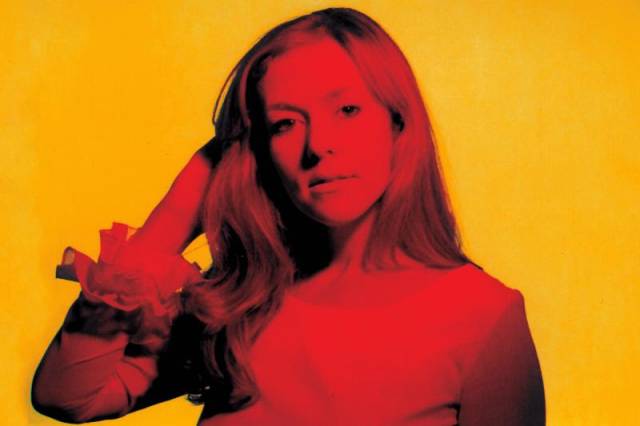 Greta Morgan, aka Springtime Carnivore, has had a hella of year leading into the release of her debut album and her sets at this year's CMJ Music Marathon. The "psychedelic meets pop" singer chatted it up with StageBuddy for a bit, and her answers were whimsical, yet deadpan, not unlike her music. Check out the interview below, and if you can't make CMJ, grab Springtime Carnivore the album, produced by Richard Swift, out Nov. 4 via Autumn Tone Records.
Can you describe your sound, what inspired the name Springtime Carnivore, and what you hope to accomplish with your music? 
Technicolor daydream pop.
I saw a coyote cross my yard two years ago and the phrase "Springtime Carnivore" just rang in my head.
This record is an experiment where I send my transmission to the world and see who picks up the signal.
What's been your biggest milestone to overcome this year?
Opening for The Zombies on tour in August was a milestone for me. They are one of my all time favorite bands, so it was a total joy  to share the stage with them and be able to ask about all the stories behind the songs.
Your music talks a lot about dreams, adventures, and past lives; what is your biggest dream and what do you want to be reincarnated as?
I wanna be a bird.
You grew up with 11 siblings, how did that prepare you for the politics/craziness of the music industry? 
Love everybody. Expect the unexpected. Feel empowered, but not entitled.
What are you looking forward to the most at CMJ? 
New York City energy. Insanity. Staring up at the tall buildings. City magic.
You used to be in a traveling circus…have you seen this season of American Horror Story: Freak Show? If so, thoughts, ideas, critiques? 
No, never heard of it. I'll check it out!
Tell us something interesting that has happened to you in the past 5 years. 
I slept in a hammock at Yosemite and actually saw Heaven.
I hugged David Lynch.
I ate Gumbo in New Orleans.
I rode my bike through Oregon farmland.
I fell in love.
I learned how to beekeep.
What can fans expect to here from you in 2015? 
You know the crazy sound that happens when you laugh so hard you cry? I'll probably have a whole album that sounds like that.
Don't miss Springtime Carnivore at CMJ! Set times below:
Fri. Oct. 24 - Aquarium Drunkard Showcase @ Rough Trade (9:30PM)
Sat. Oct. 25 - Bowery Presents Day Party @ Pianos (4:30PM)
Sat. Oct. 25 - Bowery Ballroom (8:00PM)