Interview: Tenor Michael Slattery on Master Voices' Interpretation of Bach's "St. John Passion"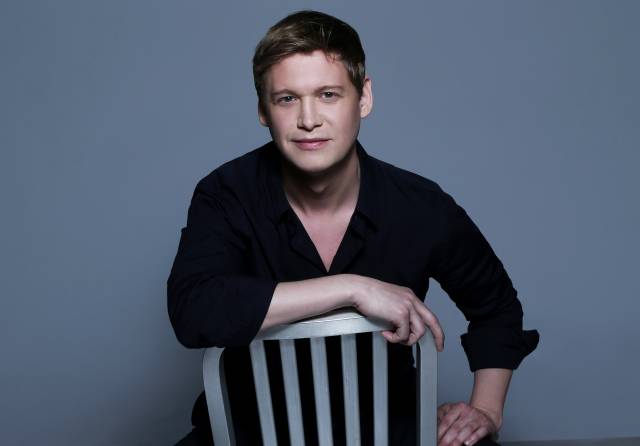 On February 9, Master Voices will take on Bach's masterful St. John Passion, which is considered by many to be his greatest work. Featuring a cast of new stars, a period instrument orchestra, and the 150 voice chorus, the show will be performed in English from a translation by tenor Michael Slattery, who will also play the Evangelist. We spoke to Slattery about the importance of the piece.
What kind of research do you undergo before taking on a piece like "St. John Passion"?
We went through all the existing English translations that were out there, hoping to find one to perform, it was through that process that we decided to see if we could improve upon what existed, and I'm pretty sure that we have.
Was it important to also investigate Bach's "St. Matthew Passion"?
Yes, I certainly did research on the Passions, only two of which are in existence. I also read historical writing about the period, and it's kinda strange, I feel I had to become a Biblical scholar as well. You're dealing directly with the words of St. John and his account of Christ's trial, crucifixion and death. That was translated into German and set by Bach to music, there must have been a lot of research involved there, so now we're not just translating to English, but also examining what choices were made when it was originally translated into German from Latin, Greek and Aramaic.
What's been the element about the Gospel that has surprised you the most?
I found it surprising at how really direct and simple the narration is. It's not particularly refined, there are lots of pieces of information that aren't completely pertinent, things that a professional writer wouldn't do. My way of addressing that was to maintain it, but to find ways to further humanize these historical details, through my choice of words.
Has the political climate, and the way many people are calling out for injustice and violation of rights to be committed in the name of religion, affected the way you work on this piece?
I think it would be impossible not to be influenced by current events because they inform the contemporary significance of the piece. A lot of the most difficult music for people are Bach's explorations of crowd, herd or mob mentality. He explored musically what happens when a large group of people is vocally making decisions about things. I found that to be particularly relevant to a modern audience.
In terms of your own personal preparation, when do you know you have reached the quality of the performance you want?
I've performed this role many times, it's my first time in English, which is also my favorite language to sing in. I find it beautiful and there's the added benefit of the immediacy with an audience. One of the interesting things I've done to prepare is I've been working with a guy who specializes in spoken word components of modern theatrical musical pieces, things like Hamilton which have songs and spoken word elements. As a sort of out of the box way to find inspiration that will inform the way I'm performing, I find the work with him to be really interesting.
Your album Dowland in Dublin is lovely, why do you think is it important to share your heritage?
I think that music of a certain age that is particular to one culture, has a universal quality to it that anyone can connect to.
Are there any traditional musical theatre roles you'd like to take on?
My real passion currently is being involved in creating new pieces, I think we're in a particularly exciting period of creativity and creation of new works by American writers and composers in musical theatre, which stylistically is our form of American opera. There's a really exciting amount of new material being created in American opera and musical theatre, I love being a part of creating something new and being in the room where people are refining or working on the material, which is sort of what we did with this. It's a brand new take on a classic, which we're approaching in a way no one has. People need to have a version of this masterpiece that can be performed in English, that has as its aim a simple and direct dramatic narrative that will provoke, move and inspire an audience.
For tickets to St. John Passion go here.