Interview: Caissie Levy on Getting to Sing from the Kander and Ebb Songbook, and Why Making Art is More Important Than Ever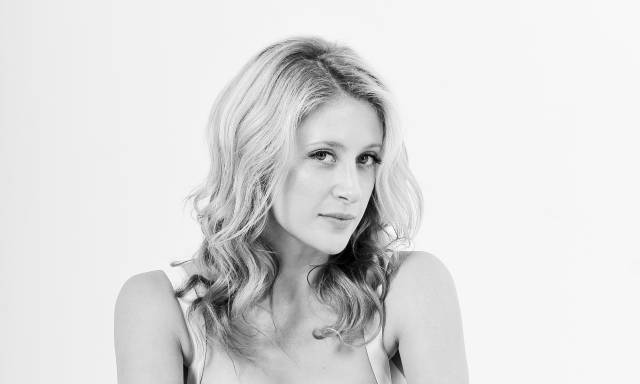 On March 10th The New York Pops will celebrate the 90th birthday of Broadway legend John Kander with an evening of songs he created with the late Fred Ebb. In Life is a Cabaret: The Songs of Kander and Ebb, the orchestra led by Steven Reineke will play numbers from musicals like Kiss of the Spider Woman, The Scottsboro Boys, The Rink, and of course Cabaret. They will be joined by guest vocalist Caissie Levy, who told us about what the work of Kander and Ebb has meant in her career, shared some insight about the importance of art in our times, and shared her excitement about getting to sing with the Pops, and fellow guest star Tony Yazbeck.
When did you first become aware of the work of Kander and Ebb?
Oh my gosh, from the time I knew what a musical was. They're one of the most iconic writing duos in history so I've been a fan of their work for a very long time. My favorite of their shows is Cabaret, I remember on my second trip to NYC I came with my brother to check out some drama schools and we saw the revival on Broadway. It blew me away and I've ached to sing the music ever since and never had the chance until now.
Does that mean Sally Bowles is their character you'd most love to play?
I think so yeah, I would love to play Sally Bowles. She's passed my way a few times but it just hasn't been the right time.
Sally isn't a good singer, you're a great singer! If you got the chance to play Sally what would it be like to tone down your beautiful instrument?
I don't know, it would be an interesting, exciting challenge to play such an iconic musical theatre role where it's not necessarily about the singing. Cabaret is so brilliant because it's written as a play with music, so there would be so many other interesting things for me to explore with the character.
So without giving away too much, which of their songs are you most looking forward to singing?
I've loved so many of their songs for so long, I love Cabaret but there are other things the general public might not know as well as theatre nerds, stuff from The Rink for example. There's also stuff from Chicago that would be a blast to sing, I love the storytelling in their music, there is comedic stuff, and also story songs which are shaped like ballads, but I don't want to pinpoint anything to avoid giving much away.
Can you talk about the experience of singing songs from musicals in a concert setting? Do you approach them as the character or as yourself?
I sort of do a hybrid, singing with an orchestra is so different than singing in full costumes on Broadway, but in some ways it's very similar. I always approach the songs wanting to get to the heart of the story and the character. When I sing the songs on March 10th I'll be singing them from within this world, there are so many great stories to be told. Since we're singing with an incredible orchestra there's also a freedom you wouldn't necessarily have onstage.
Kander and Ebb made musicals about some very dark subject matters which didn't always become huge commercial successes, which of their lesser known works would you like to see revived?
The Rink would be cool, I would not say no that. I know Kiss of the Spider Woman is coming back at some point, which will be very exciting. I'm sad to say I missed The Scottsboro Boys, so I'd love to see that. This is a canon of work so amazing that every time one of their works is being produced is so exciting.
What are you looking forward to the most about singing with Tony Yazbeck?
I've only met him once when we were both rehearsing different workshops. I've heard such amazing things about him, so I'm really just looking forward to rehearsal, getting to know him and having a blast on that stage, making this music come alive and celebrating John Kander's 90th birthday. I'm excited to duet with Tony but I'm also excited to watch him sing from stage side.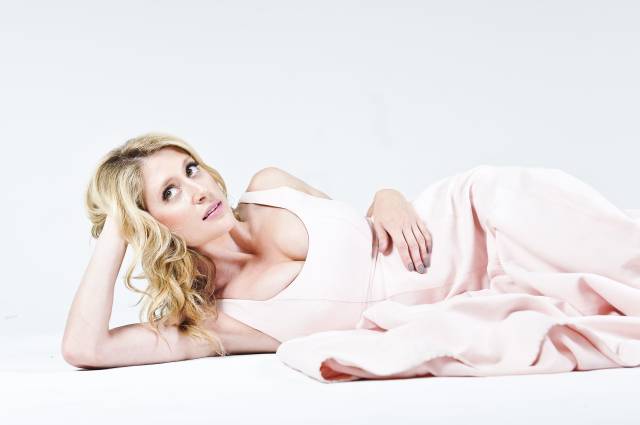 Having starred in First Daughter Suite and getting to see what life might be like inside the White House, what insight do you have about how best to navigate the current political situation?
I'm as dismayed as most, I try very hard to be up on current events because it's our duty as citizens, but I also need to stay away at times to not let the darkness overshadow my entire existence, which is so tricky. I think holding on to the hope and the desire for things to be better, and for people to be included no matter their race, gender, religion, sexual orientation, where they live, where they grew up...it's all about connecting to people right now and that's where art really comes into play. I certainly have asked myself if this pursuit of music, art and acting matters in this topsy-turvy world. I remind myself that it matters because it brings people joy, I know it sounds precious, but it's true. A night of wearing beautiful dresses, singing wonderful music with one of the world's greatest orchestras will bring joy to some people, I know it will bring me joy, and that's what I want to share with the world.
You played Molly in Ghost the Musical, what are some of your other favorite romance movies you'd like to see become musicals?
Oh man I love The Notebook! It would be fun to do a romantic comedy though, I did more comedy growing up and have been doing more dramatic work lately, so I'd like to revisit my comedic side.
Having played parts like Fantine, Elphaba and Sheila in Hair how important is it for you to leave your unique mark on each part? Do you study what others have done to avoid repeating it, or do you use the script as your main resource?
These roles are written beautifully and that's testament to why the shows have stayed on Broadway and are done all over, they're so beloved because they're already great. I wouldn't try to put something of me in there just to say I did it, but everyone's so different, I teach and coach students and I always tell them what I tell myself when I audition: there is nobody else that's you. So you inherently bring parts of you to any part you approach. Our job as actors isn't to reinvent things but to bring our own uniqueness to the part, connect with someone in the audience and trust that's enough.
Are there any Sondheim parts you'd love to play at some point? Which are your favorite of his songs?
I would love to do Into the Woods, that would be amazing, I think that's my favorite. I'll take the Baker's Wife any day. Doing his work is the dream, it's the full package, and there is so much to choose from. I've never had the opportunity to work on his material, perhaps because I'm primarily known for my pop sound, so I'm not necessarily the first person you'd think of to sing Sondheim, but I have other shades to my voice.
For tickets to Life is a Cabaret: The Songs of Kander and Ebb click here.