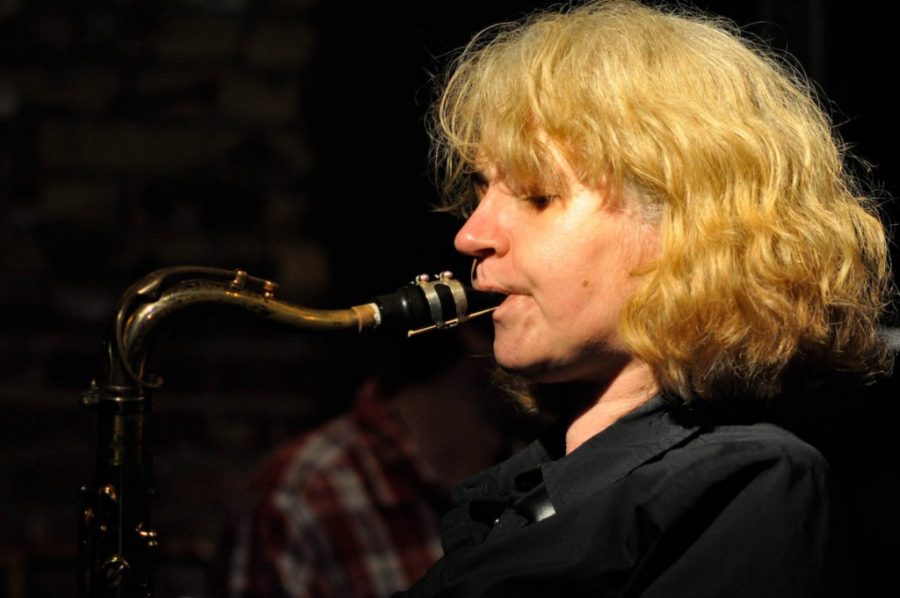 Two sets. Two groups. One compact venue. Such was the state of affairs at Brooklyn's IBeam, a glorified rehearsal space in Gowanus. The event was held to celebrate the release of Lena Bloch's new record "Feathery" (read our review here) and was aided by the Roberta Piket Trio who played the first set. They could play bop like nobody's business and had immense talent in the form of Daryl Johns on bass (who I still can't believe is only 17) and Billy Hart on drums. They drove through a rendition of "Cherokee" like a steamroller, flattening the threat of the brisk tempo and dazzling the audience with extended solos.
However, the subject of this article is Lena Bloch's quartet. I was pleasantly surprised to hear the songs from the new record come to life in such a forthright manner. Bloch herself was in top form and very professional in the sense that she stifled her ability to take multiple solos and left that to the rest of her band. Yes, she stuck to playing melodically, almost sparingly, to serve the tense, atmospheric nature of the material being performed. The material lived up to the weighty melodicism and aptness towards instrumental independence that makes the album so wonderfully emotive and kooky.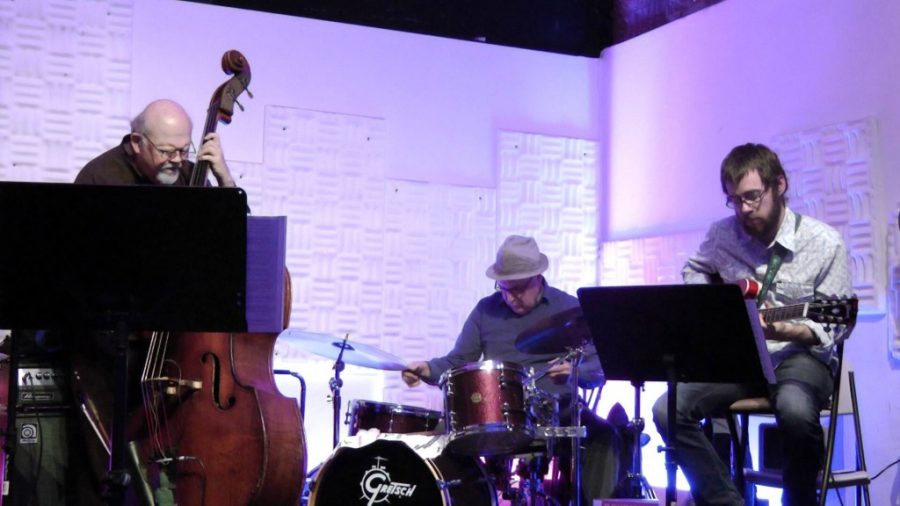 As a guitarist I was particularly fascinated by Dave Miller's chromatic contribution to the quartet's overall sound. He would pick above the guitar nut producing shrill chimes and other unconventional tones that only expanded the moodiness of the already mercurial tunes. Cameron Brown's solo plucking on the lengthy "Baby Suite" made it apparent that he serves as the backbone to that piece while all the others chime in cryptically around his foundation. Billy Mintz is a master brusher, a drummer that can create an entire rhythm section out of the mere grating of brush fibers on a snare.
Bloch's playing on tunes like "Farewell to Arms" walked the fine line between melancholy and hope; they seemed to cry out for something, but in a confident manner. Her most showy moment of the night was when she took off during "Marshmallow" and projected long bursts of anomalous phrases. There was one specific technique in which she made her tenor saxophone howl like a guitar amplifier feeding back that gave me chills. Her sound, like her music, is very progressive; it merges cool jazz with dissonance, classical arrangements with exotic textures. You could say it's an acquired taste, but I'm just glad I've acquired it.