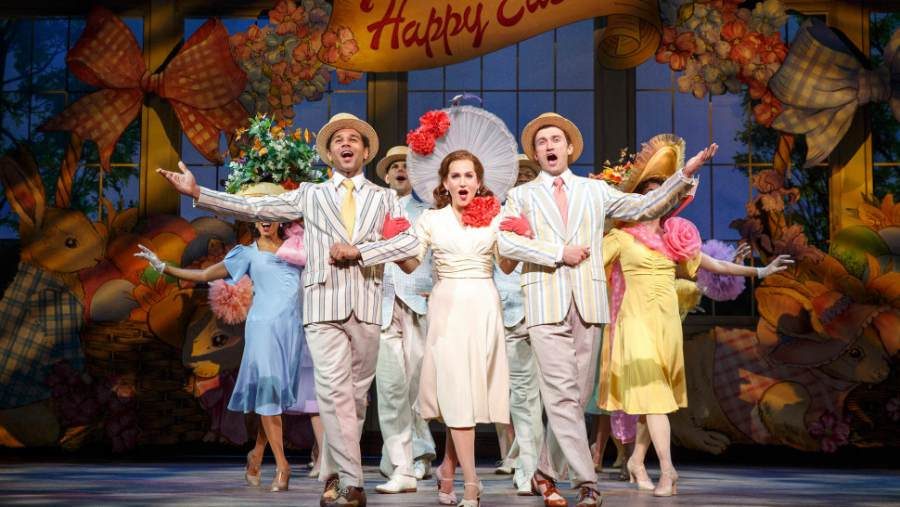 The Original Broadway Cast Recording for Irving Berlin's Holiday Inn is full of "Blue Skies," "Old-Fashioned Walks," and plenty of danceable, big band numbers. During its Broadway run, Rex Reed of the NY Observer described the show as "heartfelt musical eggnog" and strangely enough, I find that description very apt: listening to the Holiday Inn soundtrack is a seamless, delicious experience full of warmth and dreamy charm. Gorgeous orchestrations and a lively cast breathe new life into the songs of Irving Berlin, transporting the listener back to the era of swing and big band jazz.
The plot centers on Jim: an actor who decides to leave Broadway for a farm in Connecticut. When he meets a talented schoolteacher named Linda, the two of them partner to create a "Holiday Inn" featuring Broadway style performances for each major holiday. But Jim's best friend Ted may just threaten the whole endeavor when he tries to persuade Linda to leave Connecticut and come to Hollywood as his dancing partner. The plot mainly exists as a framework for the music - but since the music is pretty great, no one really minds.
As Jim, Bryce Pinkham dazzles with his easy voice and boundless energy. Lora Lee Gayer contributes to the fun with soaring vocals, and Corbin Bleu (yes, of High School Musical fame) also shines as Jim's friend Ted.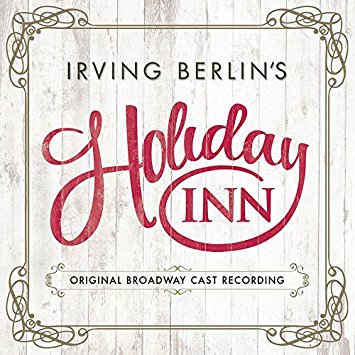 If you're looking for a Broadway soundtrack you can play for every major holiday, you've found it. On a listen-through of Holiday Inn, you'll hear "White Christmas" and "Happy Holidays", as well as songs celebrating Thanksgiving, Valentine's Day, Easter, the Fourth of July, and who knows what else (they even get a wedding in there). It's also just great if you want a soundtrack to dance to, a soundtrack to pick you up, or a soundtrack to play in the background at parties (break it out for every holiday party).
Thanks to jazzy syncopation, a main cast and supporting ensemble that are right on the money, and a brass section that practically leaps out of the speakers, songs like "Steppin' Out With My Baby," "Blue Skies," and "You're Easy to Dance With" are all but impossible to sit still for. Then there are more tender numbers like "Be Careful, It's My Heart," and "Nothing More To Say," which Bryce Pinkham and Lora Lee Layer sing with such apparent ease it may just lull you into a state of dreamy half-consciousness (much like a mug of warm eggnog).
And who doesn't love "White Christmas?" What is probably Irving Berlin's most famous song gets a lovely, toned down arrangement that blends Pinkham's and Layer's voices over a gently undulating orchestral line.
The pure musicality of the score, coupled with the smooth, graceful vocals of Holiday Inn's original Broadway cast, point to one conclusion: though the show's Broadway run has ended, its music will continue delighting listeners for years to come.
The Original Broadway Cast Recording of Irving Berlin's Holiday Inn is now available from Ghostlight Records in digital formats. The CD version will be available online and in stores on Friday, July 21.