Playwright Adam Kraar discusses the search for family connection and how music unlocks identity in his new play 'The Karpovsky Variations'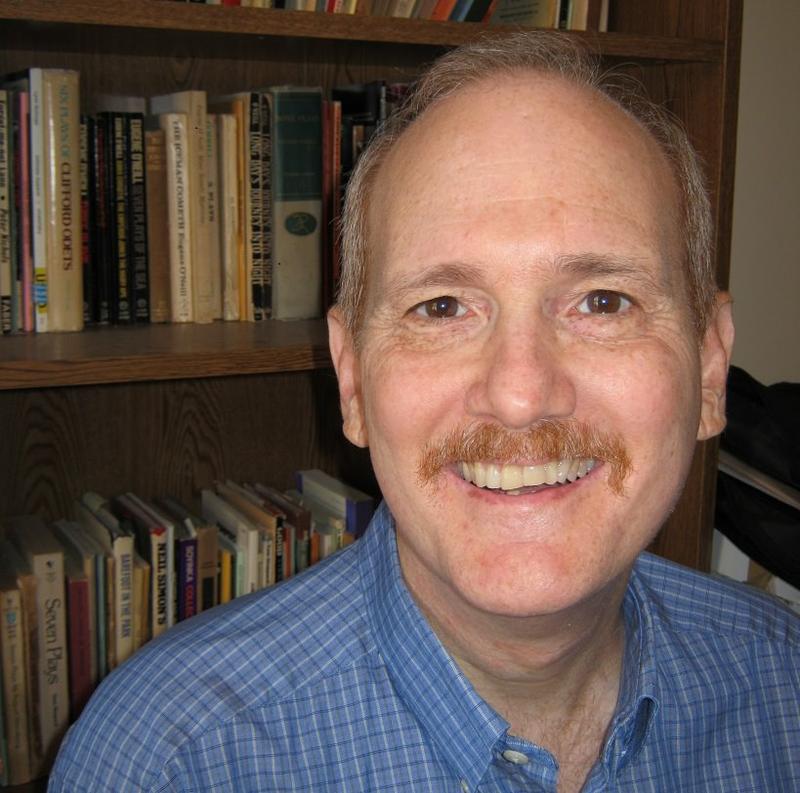 Playwright Adam Kraar is interested in cross-cultural, cross-generational stories. His latest work, The Karpovsky Variations, follows one young woman's search for her scattered, elusive family. Set in airport lounges over two decades, it's a play about family, music, and the 20th-century Jewish experience. Ahead of The Karpovsky Variations' world premiere at The A.R.T./New York Theatres in May, we spoke with Kraar about the genesis of this piece, the search for connection in an increasingly fragmented world, and music as the key to exploring one's identity.
How did this piece come about?
First, I'm an American who was born here, but spent most of my childhood in South Asia. The experience of returning to America after growing up abroad – which was a kind of culture shock – is also central to the play's main character. Julia, the product of a habitually traveling family, struggles to attach herself to a tribe, a history, and a musical tradition. But she finds that "belonging" in the profound way she yearns for may not be in her DNA.
Second, in my childhood I became aware of a deep disconnect between people in my great-grandmother's generation, for whom family was the most important thing in life, and various men in my father's generation, who love their families but are so driven to achieve that they become blind to them – especially the women in their families. So this play – and the character of Julia – also came out of that dissonance.
What has the development process been like?
Generally, I'm wary of the danger of "developing a play to death," but for The Karpovsky Variations, the series of readings and workshops have each been opportunities to learn exactly what the play wants to be and how to make that compelling to an audience. The play's storytelling is non-linear and sometimes takes leaps from reality into memory and fantasy. The development processes were opportunities to figure out how best to weave these elements into one piece. Vital steps in the play's development took place at The New Group, The Playwrights' Center, Jewish Plays Project, Ensemble Studio Theatre and – not least – Boomerang Theatre. I'm very grateful for the generosity of each of these companies.
The acting ensemble for this play is remarkable.  Not just their impressive creds and powerful talents, but their spirited approach to a brand new, sometimes unconventional, play.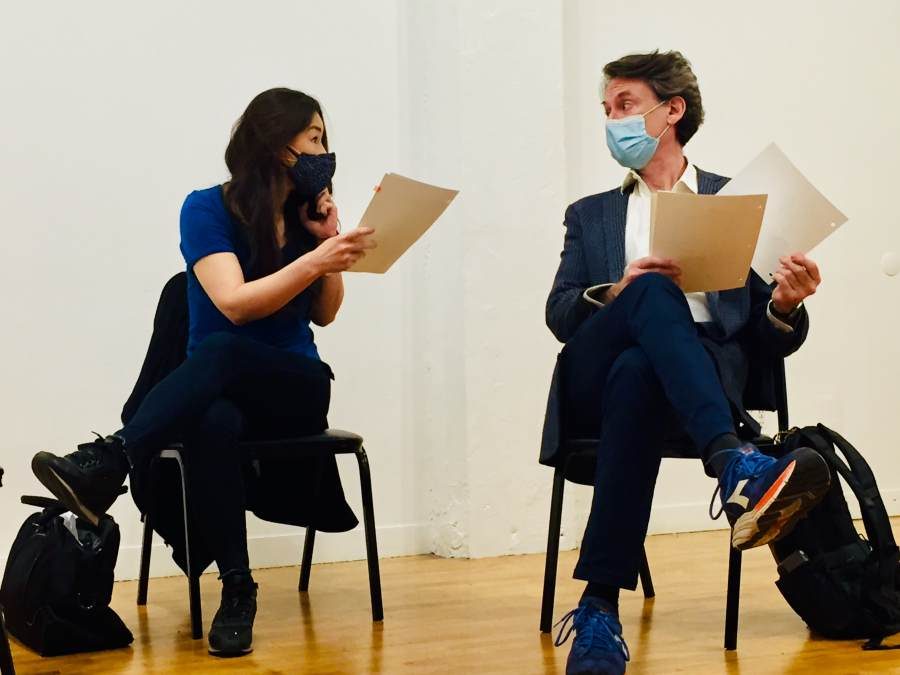 Tell me about the airport setting.
The men in this family – scattered around the country and the globe – are always on the go, and airports end up being a kind of default home for them. Even their infrequent family reunions take place at airports.
Although The Karpovsky Variations isn't a musical, music is a prominent theme. How does music tie into and shed light on the story?
Music, in this story, is very much tied up with the play's conflicting ideas about what it means to be a family.
Julia (the main character) is an aspiring musician – and the daughter of a man who gave up music in order to pursue more practical ambitions. For Julia, music is connected with her deepest sense of identity and her love for her musically-inclined family. For her father, music is a kind of lost love, and certainly not something to risk one's livelihood for.
Also, for Julia, music resonates with her family's Jewishness. While Julia wasn't raised with her religious heritage, she comes to believe that a key to connecting with her elusive identity is to find out exactly what her great-grandmother meant when she spoke of once hearing an astonishing "Jewish clarinet."
This piece is largely about the search for family heritage and connection. Why do you think many people today are so interested in their roots?
Perhaps because, increasingly, people feel distanced from their roots. For many Americans, community is no longer something they can take for granted. I think Americans' relationships to their identities – cultural, spiritual, familial – are more complicated than ever. By learning about one's roots, perhaps, people can find that sense of connection that's often so tenuous.